Greenheart Travel is committed to working tirelessly for the ideals of cultural understanding, inclusion, acceptance, tolerance, education, personal growth, and people-to-people diplomacy upon which our programs are based. Beyond international headlines and media portrayals of the United States, as travelers and citizen diplomats, we welcome the unique opportunity to be true representatives of Americans abroad.
We know that it is only through travelers and their intercultural experiences that this is made possible. They are the ones teaching English to eager students in Thailand, volunteering to rehabilitate animals in Costa Rica, and stretching their comfort zones by attending high school across cultural and language barriers. Many are even going beyond the scope of their programs, bettering global communities through volunteer work. In 2016, Greenheart Travel had a major increase in community service engagement amongst our travelers.
By expanding our worldviews through travel and engaging in our communities, we are learning that as humans we share more similarities than we do differences. It is imperative that we imbue our own communities with this knowledge by sharing our eye-opening experiences abroad with anyone who will listen: The host families that treated us as their own. The kind stranger who helped us on the street. The meaningful interaction we had with someone who didn't even speak the same language. Teach understanding; promote awareness, acceptance, and inclusion.
We sincerely thank everyone for pursuing their passion for adventure and meaningfully traveling for a change. At this decisive moment in history, our mission and the work that we do together at Greenheart is more vital than ever.
Kyle Trebotich
Director, Greenheart Travel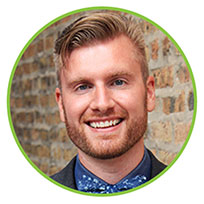 Connect with Greenheart Travel:
GreenheartTravel.org | Facebook | Instagram | YouTube | Snapchat