In 2016, the Greenheart Shop turned its efforts to cultivating new relationships and broadening the reach of its impact, both within Chicago communities and worldwide. From expanding our infrastructure to include a larger team to widening our customer base, this year proved to be one of successful creative partnerships and opportunities to promote the mission and story of fair trade.
In order to infuse more industries with fair trade options, this year we expanded the customer base of our wholesale line, Sobremesa, to include new categories of distribution such as garden centers and artisanal olive oil outlets. These present promising opportunities for growth. We continued product development with artisan groups, primarily located in the rainforests of Peru and villages of Guatemala, and participated in a product development trip to Chile to explore partnerships. In September, we joined the Sustainable Furnishings Council, a coalition of manufacturers, retailers, and designers dedicated to raising awareness and expanding the adoption of environmentally sustainable practices across the home furnishings industry.
Fair trade is not simply a network of makers, buyers, and sellers, but the story of what is possible when we come together as a global family, lifting vulnerable people from hardship and shielding ecosystems from devastation. In 2016, we refined the ways in which we tell this story to the world. Among e-commerce platforms, we shifted our product focus to unique items and the Sobremesa line. In the fall, we expanded our social media presence, which has translated to increased web sales and awareness of Greenheart in the fair trade marketplace.
For our brick-and-mortar location in Chicago, 2016 was a year of community involvement and reimagining creative merchandising. From gold leaves sprinkled in our windows to ladders suspended from the ceilings, we brought our displays to a new, more enticing level.
We participated in World Fair Trade Day at Daley Plaza in Chicago in May, and helped make the holiday season fair and bright at the Chicago Fair Trade Pop-up Shop. Other highlights included sponsoring the launch of a new organic clothing line, PINTL + KEYT, and implementing a donation-based fundraising campaign which raised $600 for Supplies for Dreams and $100 for Camp Greenheart.
In the year ahead, we aim to expand Sobremesa's offerings to include small furniture, bringing our fair trade story to significant new spaces. The Greenheart Shop will continue to focus on building a loyal customer base of clients who value socially-conscious goods, and work to increase outreach within the Chicago community. Above all, we will lift our voices in advocacy of our artisan communities, while growing our brand and elevating our mission of ensuring fair livelihood for all.
Nancy Mathyer
Director, Greenheart Shop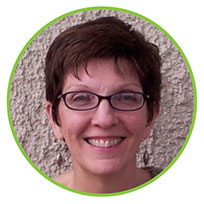 Connect with Greenheart Shop:
GreenheartShop.org | Facebook | Instagram | Pinterest | YouTube