This past year, Greenheart Transforms created space for individuals and organizations to connect, inspire, and synergize through its flagship project, the Global Purpose Movement. More than ever, it is clear that in order to manifest positive change on our planet, humanity's worldview needs to shift from one of separation and exploitation to one of unity and equality.
As the Achuar tribe of Ecuador taught the founders of the Pachamama Alliance, we need to "change the dream of the modern world—shifting our culture of overconsumption to one that honors and sustains life." Changing our actions begins with shifting our consciousness; and this year, more fully than ever, we have committed to fostering this shift through the Global Purpose Movement network.
In early 2016, the Global Purpose Movement spread its wings and came to life at the Colorado Synergy Forum. There, we contributed our unique gifts to collaborative discussion, problem-solving, navigating co-leadership, and celebration. We discovered more about who we are both as individuals and as a community; and we explored ways to mobilize the energy of our impassioned network in support of planetary harmony.
By November, our efforts took us to the San Francisco Bay Area, where we hosted and sponsored a series of transformational events within a variety of sectors of the area's conscious community. From exploring the biofield at the Consciousness and Healing Initiative Summit, to paying tribute to legendary evolutionary Barbara Marx Hubbard, to charged discussion on consciously guiding our world with Integral Transformative Practice International, our experience was nothing short of remarkable. We were reminded of the incredible importance of our work, and humbled by the breadth and brilliance of the global community working toward the greater good. We are grateful for the reminder that evolving worldviews requires transmutation on every level: personal, relational, organizational, and societal.
Looking ahead to 2017, Greenheart Transforms is moving forward with more dedication for supporting the recognition of the unity of humanity, the importance of our diversity, and how we can empower both creative action and solutions to the issues we collectively face. As we plan a full year of events, we set the intention of inspiring individuals to deepen their connection to purpose and fully shifting our collective consciousness toward unity, tolerance, and equality.
Emanuel Kuntzelman
Founder and President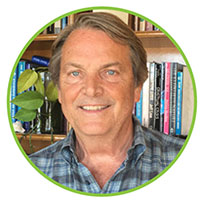 Connect with Greenheart Transforms: