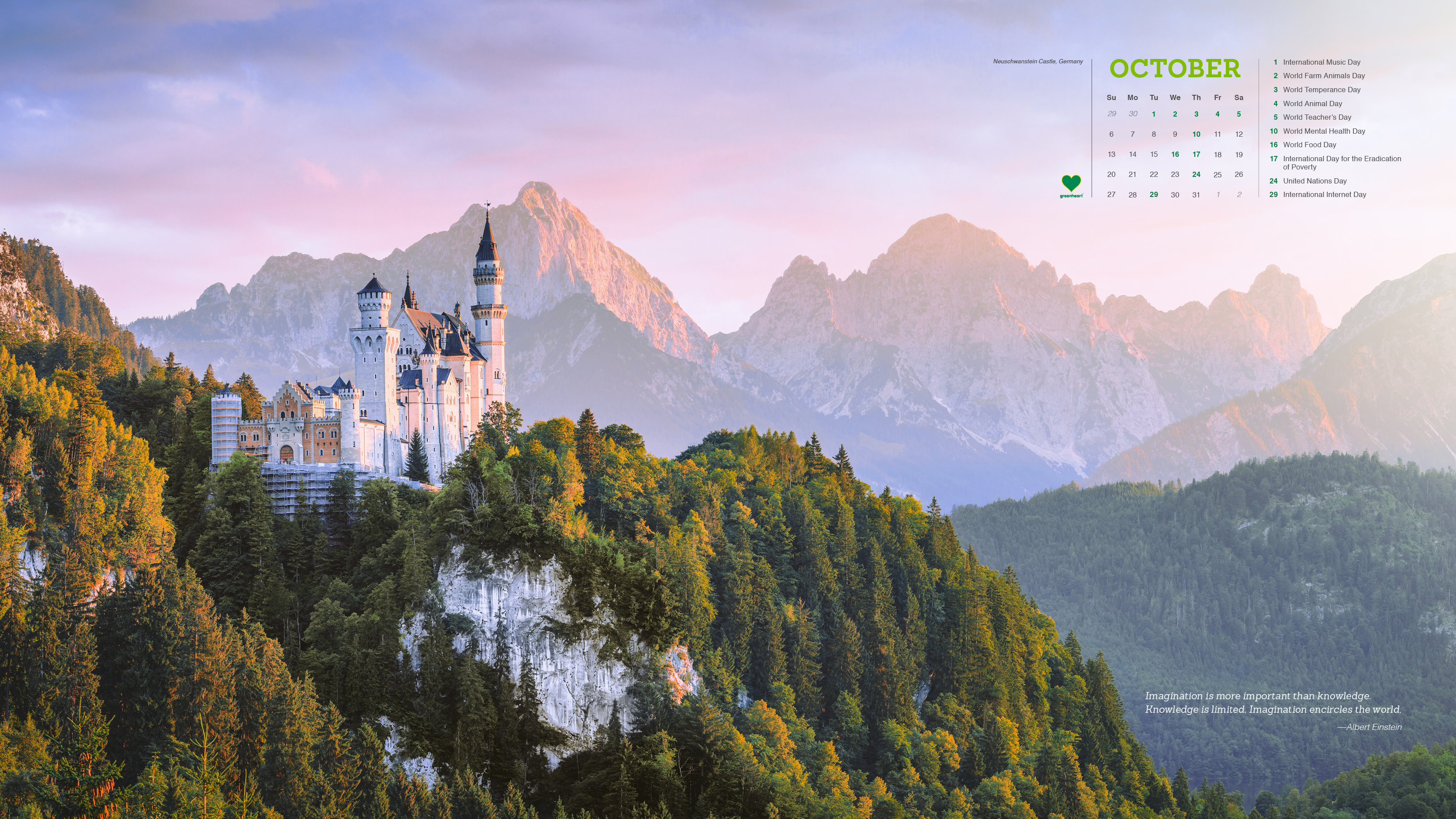 Treat!
Oh my gourd! It's officially fall, and with it comes Halloween, cooler weather in Chicago, and a new Global Leadership calendar.
This October, keep track of all important holidays  and events with your FREE version of the calendar. At Greenheart, we'll be using it to keep track of all the school events popping up for our high school students, upcoming holiday planning with Sobremesa, and visits to our Teach USA teachers across the United States. By the way, we just checked the calendar, and there's still time to sign up for a Greenheart Travel program in 2019… but you better do it soon!
Download yours today:
 (1) click on a size below  (2) right click on the graphic and click "Save image as"  (3) open file and set it as your desktop background.
Size 1 (1024 x 768) | Size 2 (1440 x 900) | Size 3 (1600 x 900)
————————————————————————————————————————————
What is the Greenheart Global Calendar? Every month, we share a FREE desktop calendar with a beautiful location from around the world which highlights important dates for you as a global leader. See you next month for the September design!