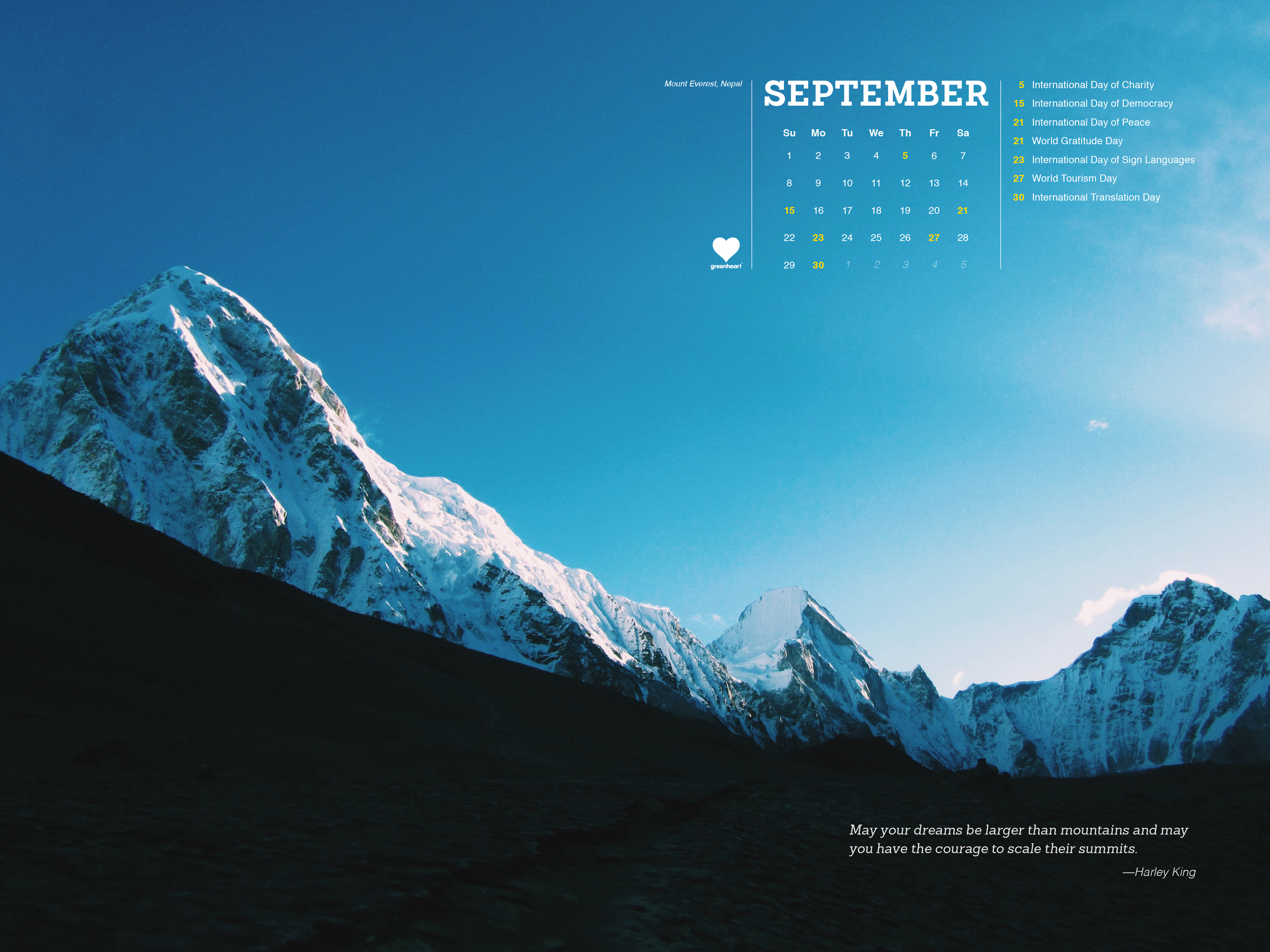 "And the sun took a step back, the leaves lulled themselves to sleep and autumn was awakened." – Raquel Franco
It's back to school season, and with it we're excited to welcome our newest high school exchange students and teachers who are starting their adventures! Whether you're heading to Thailand to teach English, looking for the perfect fair trade decor for your new classroom, or beginning a brand-new internship, we hope you're excited for the life-changing experiences ahead. As your routines change, and obligations pile up – stay organized and keep track of it all with the September Global Calendar.
It's how we keep track of important holidays, deadlines, and events at Greenheart… so download yours for FREE today!
 (1) click on a size below  (2) right click on the graphic and click "Save image as"  (3) open file and set it as your desktop background.
Size 1 (1024 x 768) | Size 2 (1440 x 900) | Size 3 (1600 x 900)
————————————————————————————————————————————
What is the Greenheart Global Calendar? Every month, we share a FREE desktop calendar with a beautiful location from around the world which highlights important dates  for you as a global leader. See you next month for the September design!