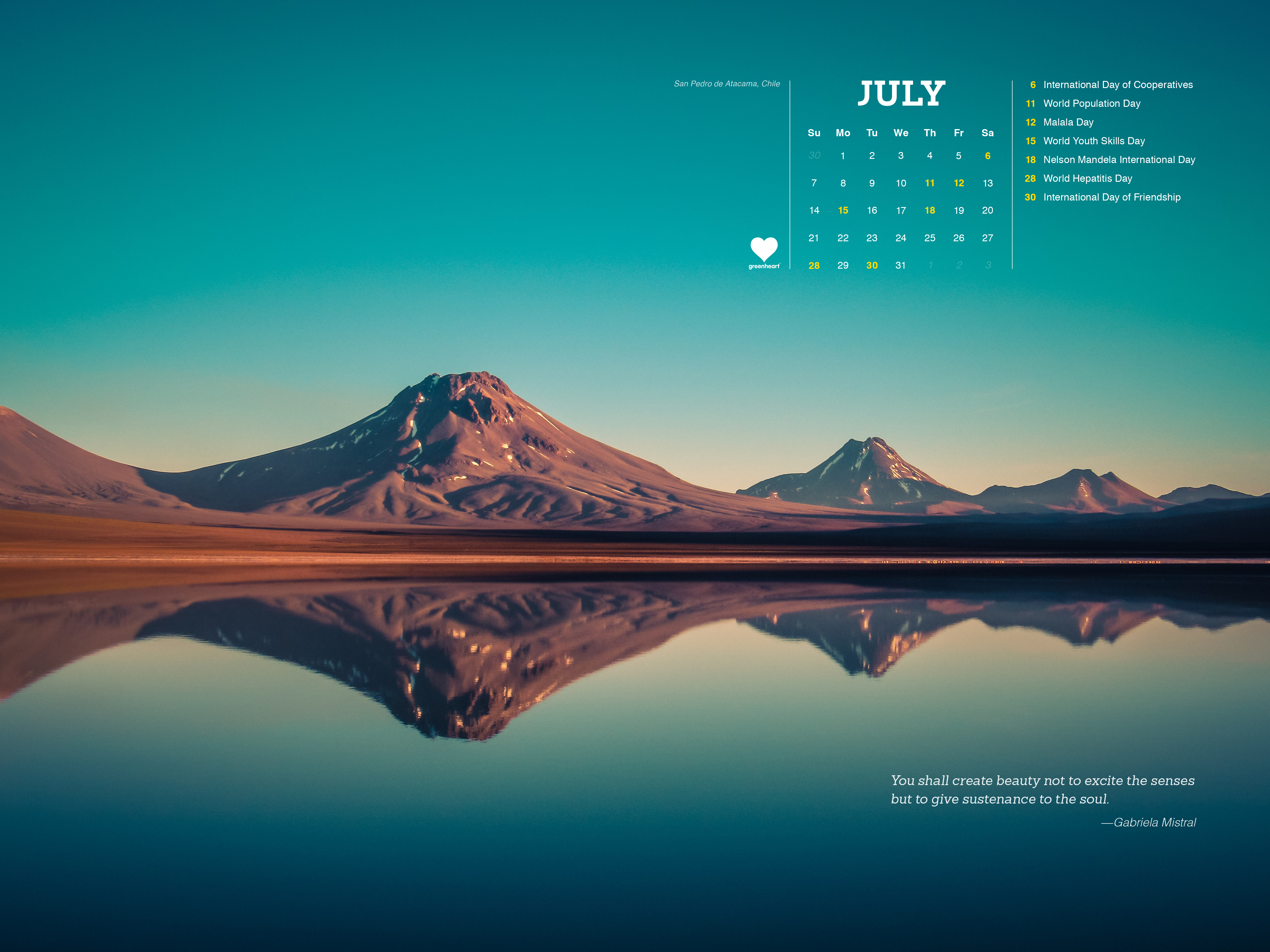 We're halfway through 2019 and we don't know about you, but we can't believe how fast the year is flying by! Summer is in full swing – and we're keeping track of our deadlines with the Greenheart Global Calendar. Whether it's Independence Day, upcoming tradeshows for Sobremesa, the Greenheart Global Leader's Conference, or something else… we keep it all organized with the July Global Calendar!
Download yours for FREE today!
 (1) click on a size below  (2) right click on the graphic and click "Save image as"  (3) open file and set it as your desktop background
Size 1 (1024 x 768) | Size 2 (1440 x 900) | Size 3 (1600 x 900)
————————————————————————————————————————————
What is the Greenheart Global Calendar? Every month, we share a FREE desktop calendar with a beautiful location from around the world which highlights important dates you need to know as a global leader. Check back next month for the next design!