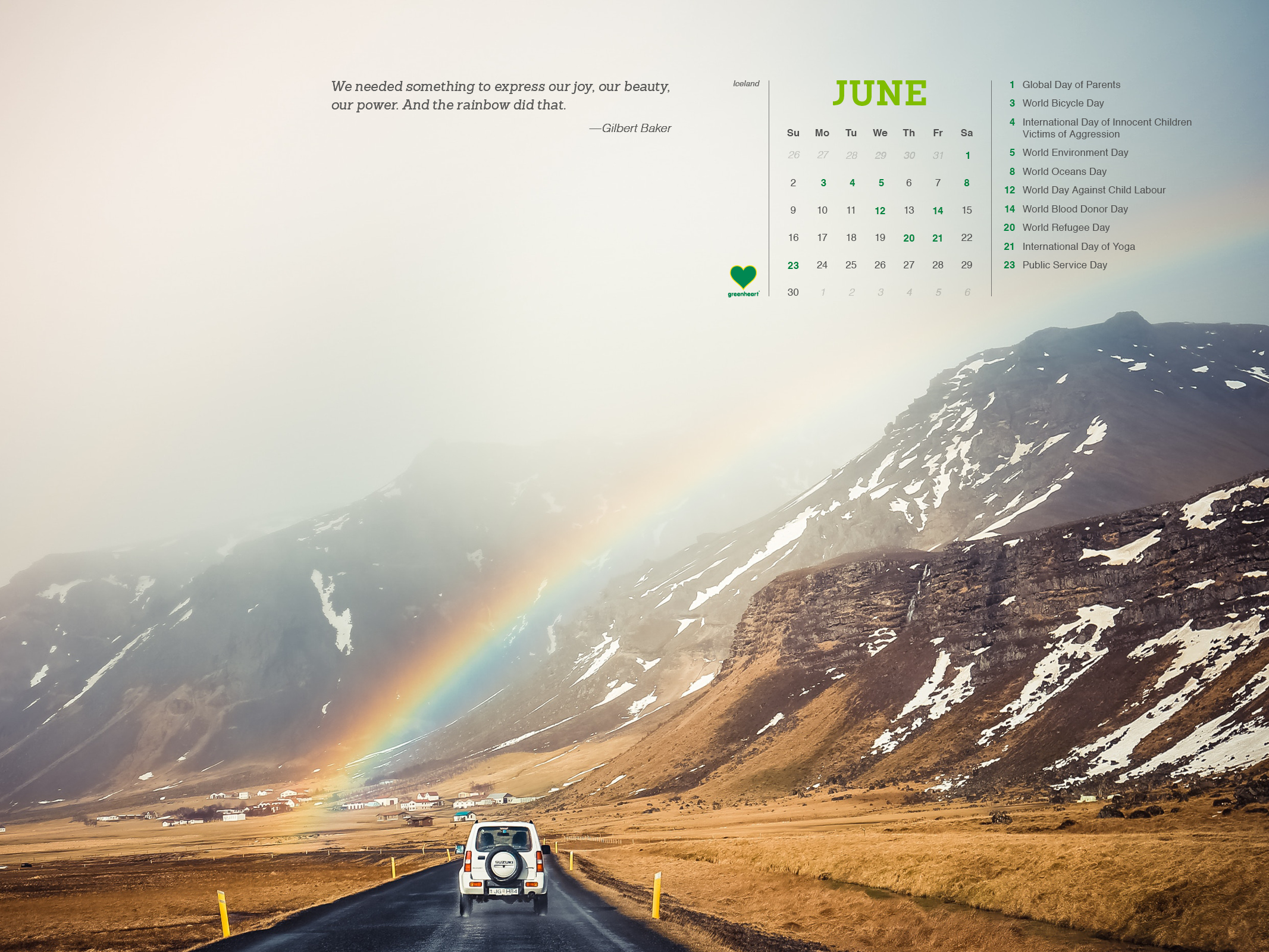 It's finally SUMMER in the Northern Hemisphere – and at Greenheart that means we're diving into our busiest season! This month, we're welcoming an influx of Summer Work Travel participants, heading out on the first of our Odyssey programs, saying goodbye to our high school exchange students, sending Greenheart travelers abroad for new adventures, and so much more. Keep up with all of the excitement by using the June Global Calendar!
Haven't heard of it yet? Every month, Greenheart shares a FREE desktop calendar featuring a beautiful location from around the world AND highlighting important dates you need to know as a global leader.
Without further ado, here is the June calendar with instructions on how to download and use it. Check back in July for the next design!
————————————————————————————————————————————
To use our FREE Greenheart June Desktop Calendar:
 (1) click on a size below  (2) right click on the graphic and click "Save image as"  (3) open file and set it as your desktop background
Size 1 (1024 x 768) | Size 2 (1440 x 900) | Size 3 (1600 x 900)