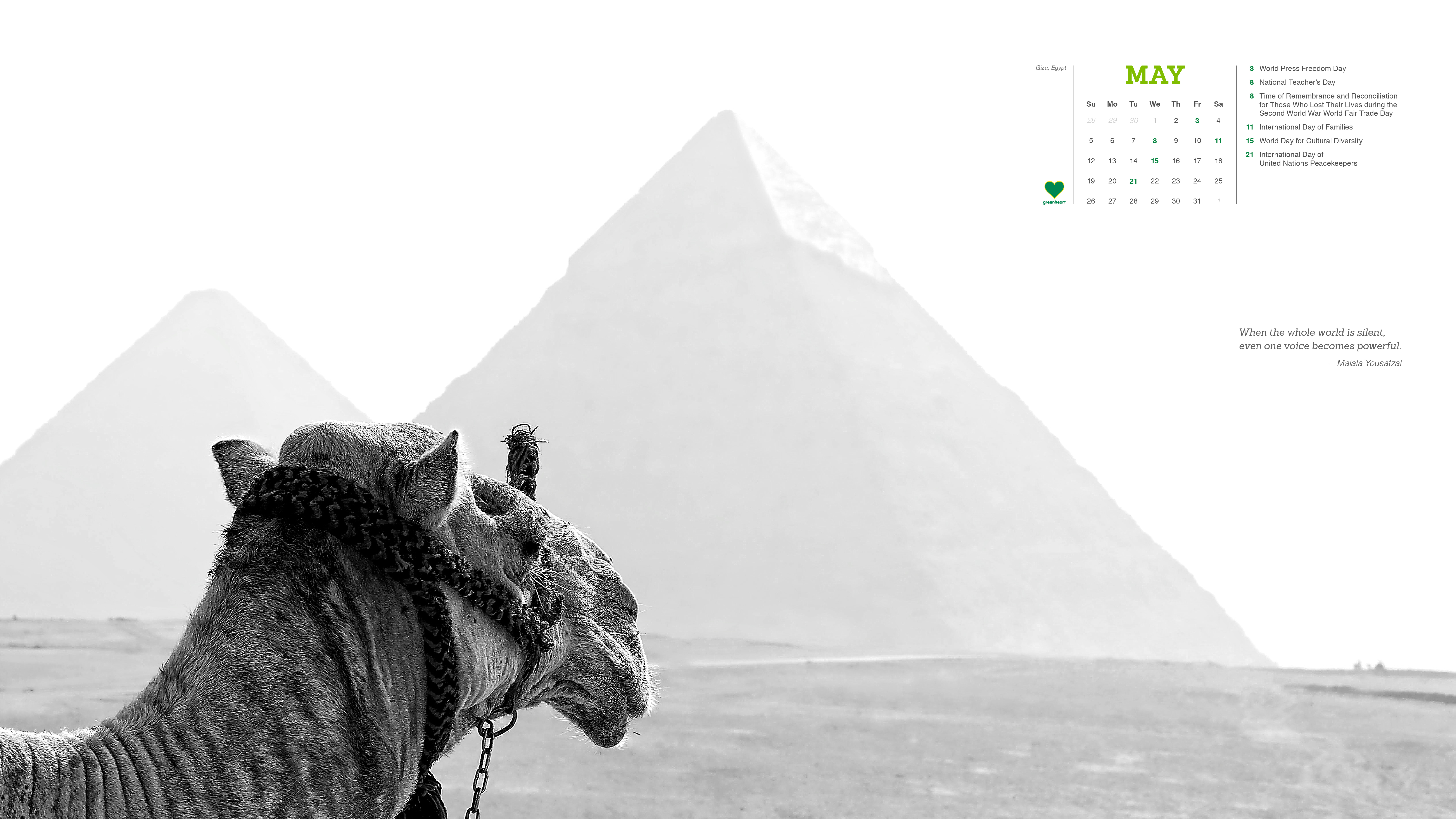 Our calendars are packed at Greenheart this month – between hosting an all staff meeting, to meeting our Junior Greenheart Global Leadership Conference (GGLC) participants from the Odyssey, to celebrating our successes at our annual gala – we have a lot of events to keep track of and celebrate! We hope you're celebrating by our side and keeping track of all the important dates in your life with our May Global Calendar!
Unsure what we're talking about? Each month, Greenheart shares a FREE Greenheart desktop calendar featuring a beautiful location from around the world AND highlighting important dates you need to know as a global leader.
Find the May edition below with instructions on how to download and use it. Check back monthly for the next design!
————————————————————————————————————————————-
To use our FREE Greenheart May Desktop Calendar:
 (1) click on a size below  (2) right click on the graphic and click "Save image as"  (3) open file and set it as your desktop background
Size 1 (1024 x 768) | Size 2 (1440 x 900) | Size 3 (1600 x 900)