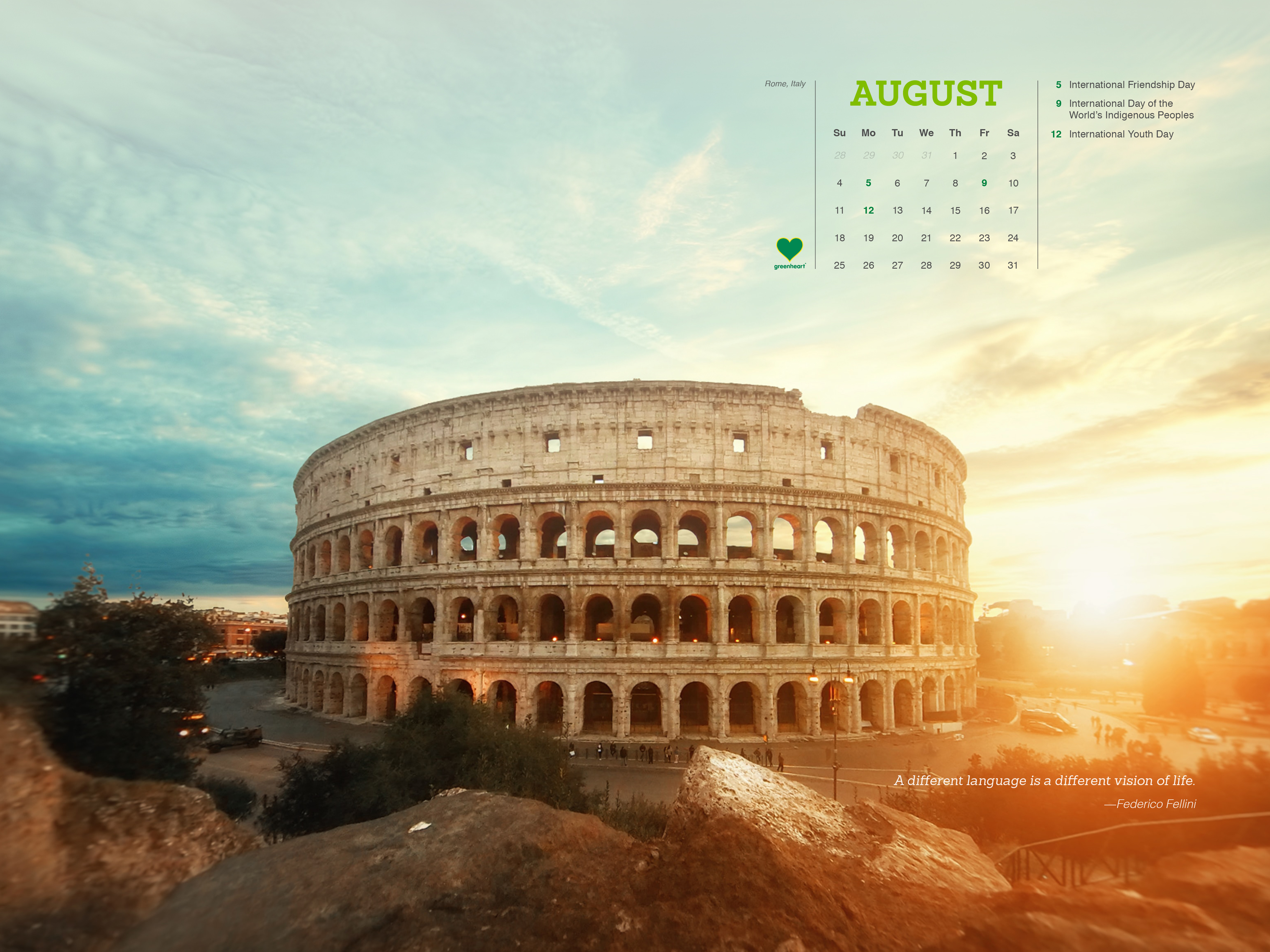 With summer starting to wind down, we're excited to start welcoming our high school students for the next academic year, are sad to say goodbye to our Summer Work Travel participants as they head home, and cannot wait to tell you about a new Greenheart Travel program.  Follow along with us on Facebook and Instagram to see what's happening in the Greenheart community, and stay organized by using the August Global Calendar! With important dates for every global leader, it'll keep you on top of your schedule, no matter what the end of summer brings.
Download yours for FREE today!
 (1) click on a size below  (2) right click on the graphic and click "Save image as"  (3) open file and set it as your desktop background
Size 1 (1024 x 768) | Size 2 (1440 x 900) | Size 3 (1600 x 900)
————————————————————————————————————————————
What is the Greenheart Global Calendar? Every month, we share a FREE desktop calendar with a beautiful location from around the world which highlights important dates  for you as a global leader. See you next month for the September design!