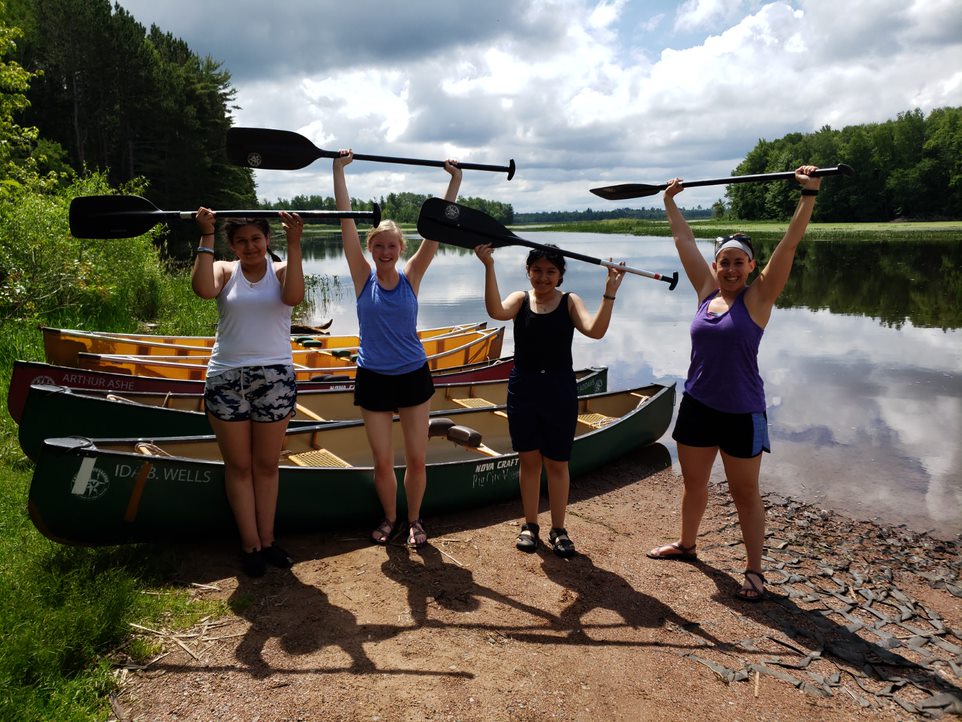 Canoe believe that the first Camp Greenheart of the season is already over?! We surely can't! Time flew by up in Turtle Flambeau, Wisconsin with our incredible campers from Mikva Challenge and supportive friends at Chicago Voyagers.
Just a little recap, Camp Greenheart is the first stop along the 5-program Greenheart Odyssey, an award winning scholarship program that grants youth from Chicago and around the world the opportunity to advance their skills in service learning and global leadership.  Camp is enriched with environmental, social and personal awareness education that empowers campers to discover their potential and develop a deeper appreciation for the environment and world around them.
So how did our first Camp Greenheart of the year turn out?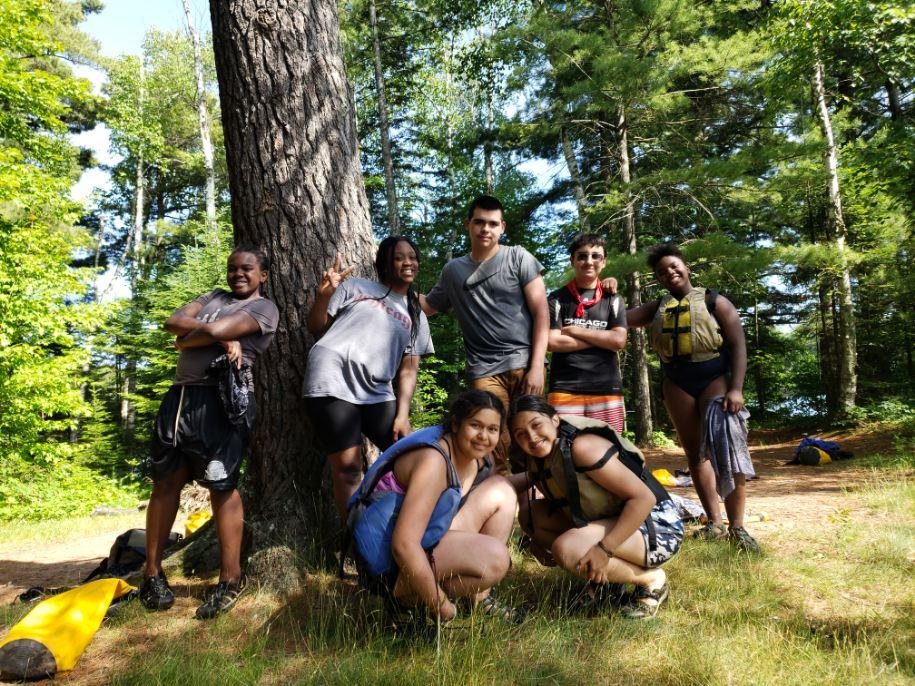 Let's hear what our Mikva campers had to say:
"Thank you for giving me the opportunity to experience such an other-worldly experience: The bullfrogs calling at night, the loons diving into the water during the day, the shooting stars when we looked up at night, are all things I hope to never forget."
"My favorite parts of camp were watching the stars, being in nature, talking to everyone, and making new friends."
Camp activities included:
❤   Canoeing and hiking
❤   Environmental awareness workshops
❤   Camp fires, s'mores, and scary stories
❤   Teambuilding games and friendship bracelet making
❤   Star gazing and philosophizing
❤   Pitching tents, cooking food, and learning "Leave No Trace" ethics
Our campers are learning a lot! 
92% of campers say they now understand what the term "sustainability" means. That's a 32% increase after attending camp!
100% feel confident in themselves and their abilities. That's a 16% increase after attending camp!
92% feel empowered to create a better school environment — a 16% increase after camp!
100% of campers saw a sky full of stars AND slept in a tent for the first time in their lives at Camp Greenheart
85% of campers thought about their strengths and passions for the first time in their lives at Camp Greenheart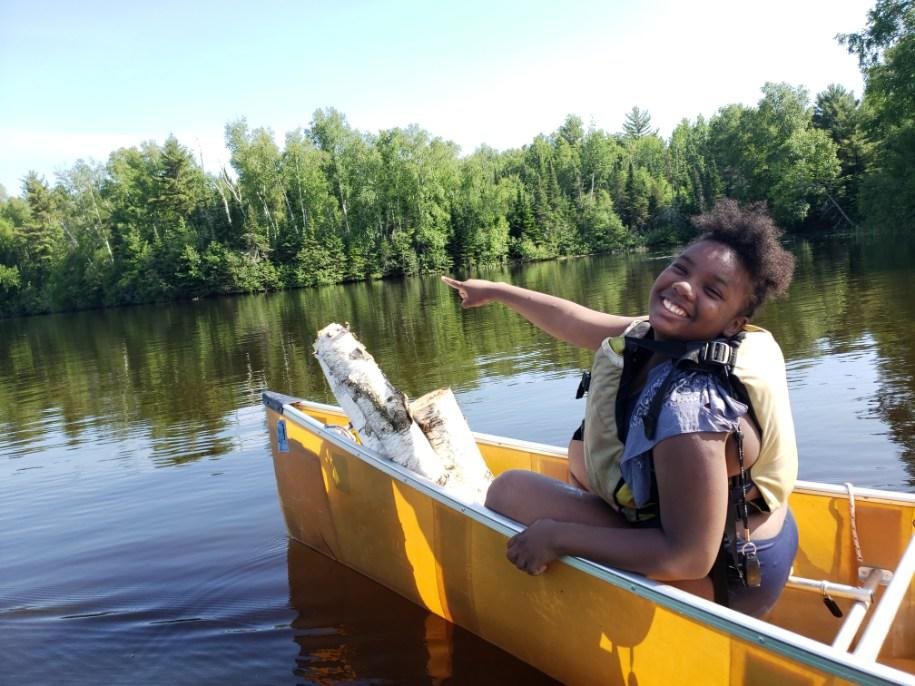 They even created environmental promises!
Whether it was being immersed in the backwoods or seeing a sky full of stars, our campers joined in on our 2019 Greenheart Theme of Standing With the Environment by writing out their own unique personal commitments to themselves and the planet.
❤ "I pledge to be peaceful within myself." – Lanyia
❤ "I pledge to limit or if possible, to stop the ever-increasing levels of deforestation." – Damian
❤ "I pledge to help wildlife and stop wildfires." – Tyesha
❤ "I pledge to be aware of my surrounding environment and how I could affect it." – Drena
❤ "I pledge to reduce plastic as much as possible." – Anthony
❤ "I pledge to keep the earth clean." – Ely
❤ "I pledge to help out the ocean animals." – Bethzabeth
How can YOU experience more of Camp Greenheart?
Visit our Mikva Camp Greenheart Facebook album to see more shots of our campers enjoying beautiful, wild nature!
Attend our annual events like the Greenheart Gala or simply make a heart-felt donation to directly contribute to Camp Greenheart.
Be sure to keep up with all of our Odyssey adventures this summer by following Greenheart International on Facebook and Instagram!