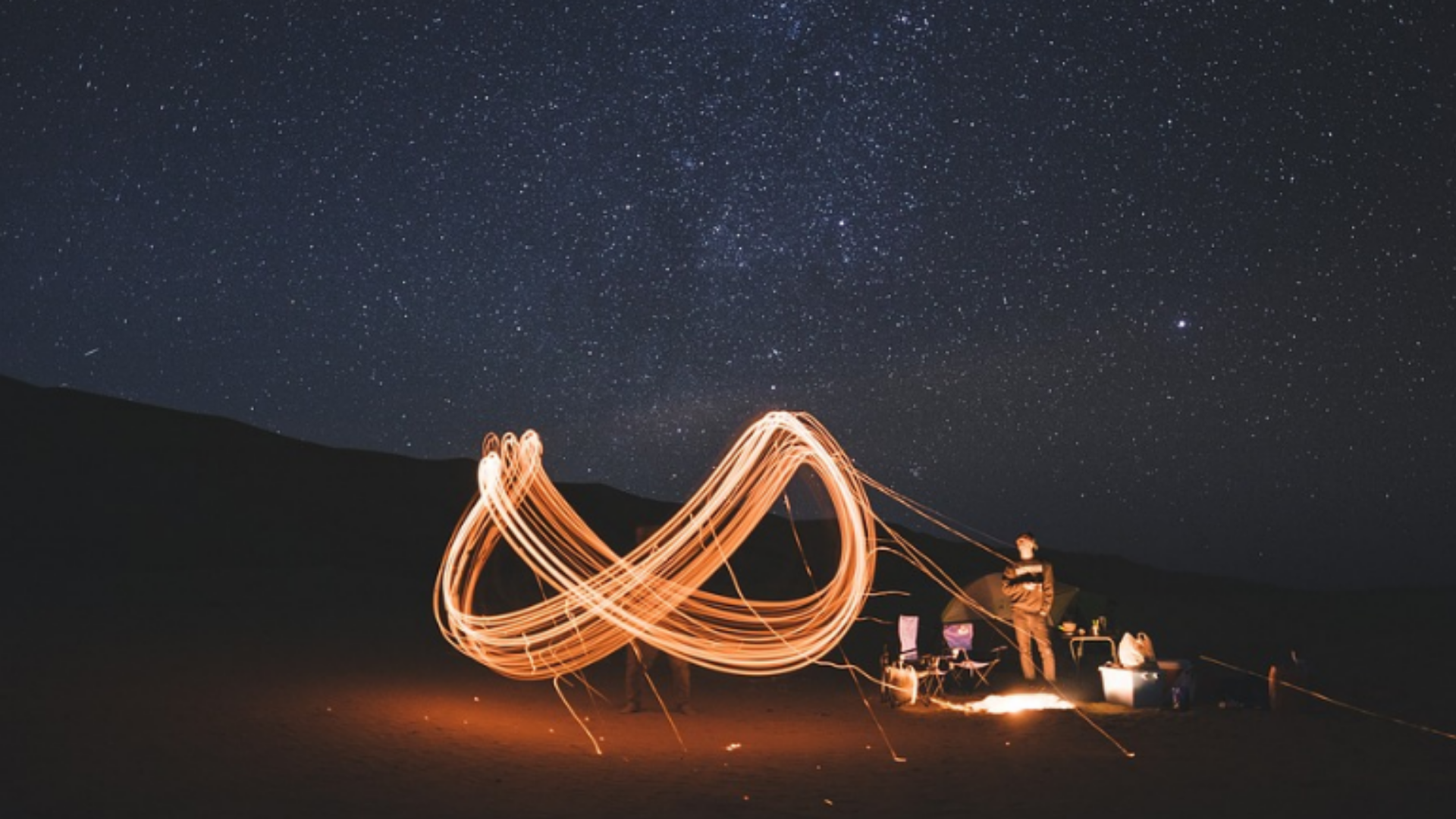 "I know nothing with any certainty, but the sight of the stars makes me dream."
– Vincent Van Gogh
There's nothing quite like experiencing the great outdoors, surrounded by an illuminating night sky with plenty of s'mores and good company!
Our campers from Horizons for Youth were in complete awe as as they enjoyed stories huddled around a warm fire underneath the starry night sky with our fellow Greenheart Staff at our most recent Camp Greenheart!
Thanks to our official partnership with Chicago Voyagers, a local non-for-profit organization committed to youth empowerment through outdoor initiatives, campers and staff were able to enjoy a long four day weekend hiking along mountainous trails, discovering waterfalls and relaxing in the refreshing waves at Devil's Lake in Sauk County, Wisconsin.
Meet a few of our camp counselors below and learn about some of the highlights of their trip as they built lasting friendships and embraced all that the great outdoors has to offer! At Camp Greenheart, the possibilities are truly endless!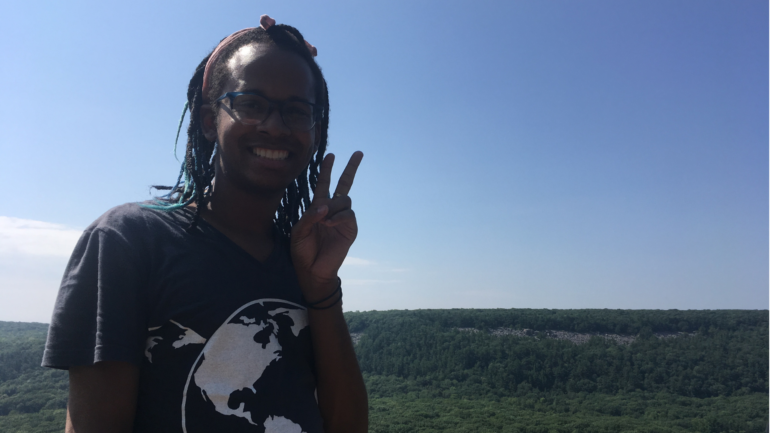 Rob Codell
Senior Designer
Greenheart International
Favorite Camp Greenheart Memory:
"One of my favorite nights we were star gazing. We saw how bright and red Jupiter was and we spoke about the stars and galaxies," says Rob. "Afterwards we 'star tripped,' which included spinning around 5-10 times before standing still and looking upward at the night sky. The stars kept moving around and everyone really enjoyed it."
Rob continues, "Another one of my favorite memories was when one camper accomplished her intention of learning how to swim. Every morning, we sat with the campers and they set intentions for the day like staying hydrated, leading, etc. One camper's intention was to learn how to swim," says Rob. "Although the water was only waist deep, she paddled through and never gave up.
Perhaps the most beautiful thing was that the other campers helped teach her different swimming techniques, like breast strokes, backstroke, and floating," says Rob. "Everyone really came together to support her and it was an incredible intention that she saw through."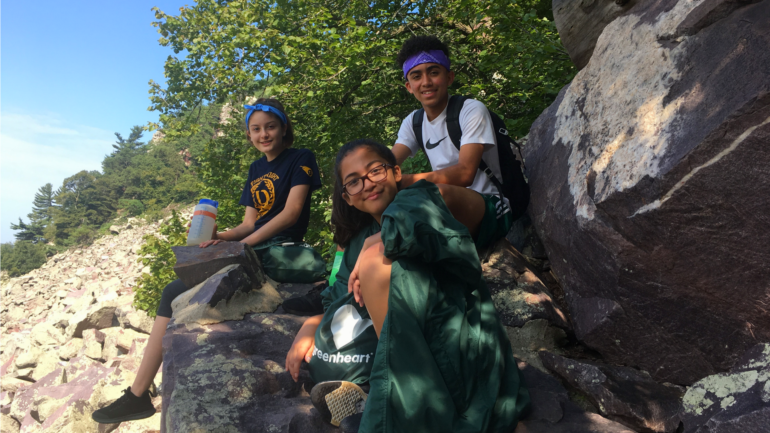 Miriam Glenn
Programs Manager
Horizons For Youth
Overcoming a Personal Challenge at Camp Greenheart:
"I overcame my fear of rock climbing on the mountain. I became very nervous and scared during the middle of the hike but I pushed through and finished," says Miriam. "Some students learned how to adapt to the great outdoors but everyone learned to live without their phones. What's even better is that they all were able to do things they've never done before or even thought they could ever do."
Minam continues, "My big takeaway was that Camp Greenheart taught everyone of different ways to explore new settings and how to adapt to them. It also taught many of the campers the true importance of caring for our environment."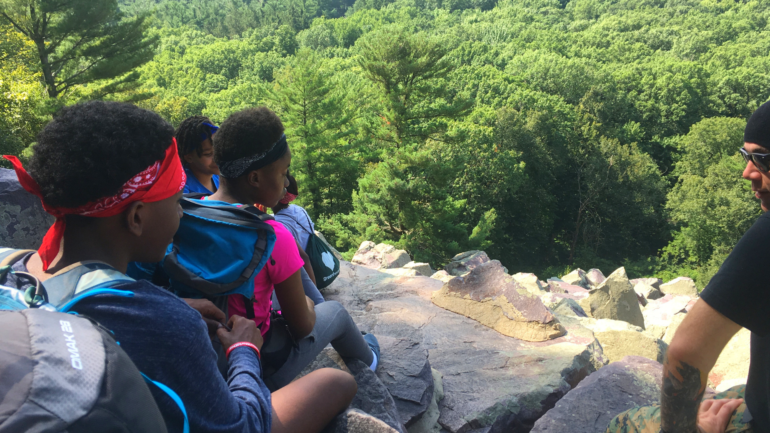 Lindsay McEachern
Work and Travel Office Coordinator
Greenheart Exchange
A Journey to Remember:
"A few years ago, I was given the opportunity to go gorilla trekking in Southwestern Uganda. I was a bit nervous about the intensity of the hiking part of the experience, but I knew that this was a once in a lifetime opportunity and I would not regret taking advantage of," says Lindsey. "This journey ended up being one of the most challenging and amazing experiences and I will never forget the feeling of unity and connectedness that consumed me when I realized the power of the natural world into which I had stepped."
Favorite Camp Memory:
"Camp was wonderful! It was great to see the campers come out of their shell so quickly and it was very helpful to have a staff member from Horizons for Youth. Since Miriam already knows the kids and their strengths and weaknesses, she was able to give us insight as to how she saw the kids adjusting and branching out just over the few days that we were together. It was so nice to see some of the kids conquer their fears after our first day of hiking and we even had one kid who learned how to swim with the help of one of her peers!"
Camping is a whirlwind of surprises and we are so glad that our campers and staff alike were able to appreciate nature's true delight! Thanks for sharing these incredible moments with us.
For more details on Camp Greenheart, please follow us on Facebook and Instagram!