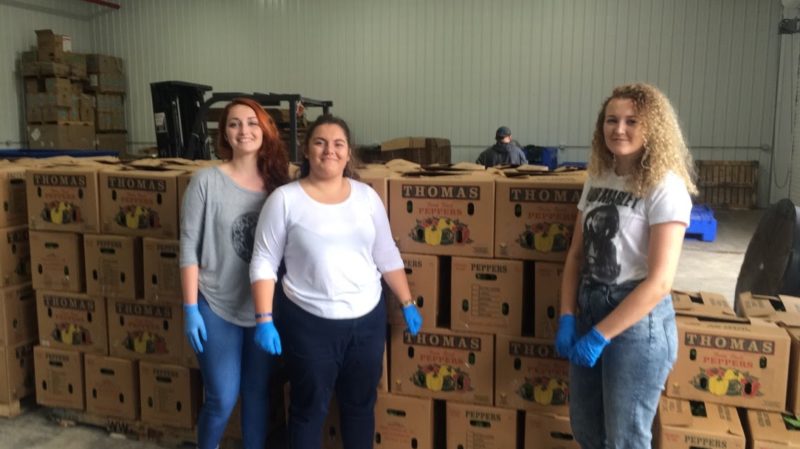 The 4th annual Greenheart Global Leaders Conference kicks off this Sunday! Thirty-eight participants from 21 countries are packing their bags and gearing up to embark on a week of leadership development in Washington, D.C. Our initiatives encourage participants to turn their international experience into a mission-driven life and career. Want to know what it looks like to lead with purpose? Keep an eye on our blog and share in the thoughts of a few of our selected leaders!

Sailas Okwairwoth
23 years old
Home Country: Uganda
Placement: Reynoldsburg, Ohio
J-1 Intern & Trainee – 2015

"A Global Leader is a person who is motivated, willing, and works tirelessly to impact the lives of the marginalized in the community. This is someone who is ready to listen to his people, quick to act, and good at coming up with informed decisions. This is very important in leadership in order to lead a community successfully. Being a global leader requires that one has to be exemplary, a good communicator, effective at managing time, and utilizing available resources. One has to be patient, a good listener, and ready to face opposition. Though most people find it hard, it still remains a paramount quality that a Global leader should have.
I have so far attended the GGLC twice. The conference impacted me socially, economically, and made me aware of the environment I live in. I therefore want to attend this conference to further enrich my understanding of the different developmental issues emerging in the globe. I plan to establish more friends at Greenheart and enlighten fellow participants about my community projects to motivate them to carry out their own community projects as well."
Youngsoo Jang
25 years old
Home Country: South Korea
Placement: Englewood, NJ
J-1 Intern & Trainee – 2016
"Global leadership has become the buzzword of this generation as businesses continue to expand their operations beyond their home borders. There are all kinds of people in the world and there are also invisible minorities, who like all minorities, strive for equality and fairness. In my view, standing with them and sharing my heart with them are really important to make a peaceful and equal world. Sometimes it feels overwhelming to think about all the injustice in the world and it's hard to think about what steps we can take to make a difference. So, I want to make a personal justice action plan after I complete this program."
Are you a part of the Greenhert alumni community? Stay up-to-date with all our leadership opportunities by visiting greenheart.org, becoming a member of the Greenheart Club, and following us on Facebook and Instagram.