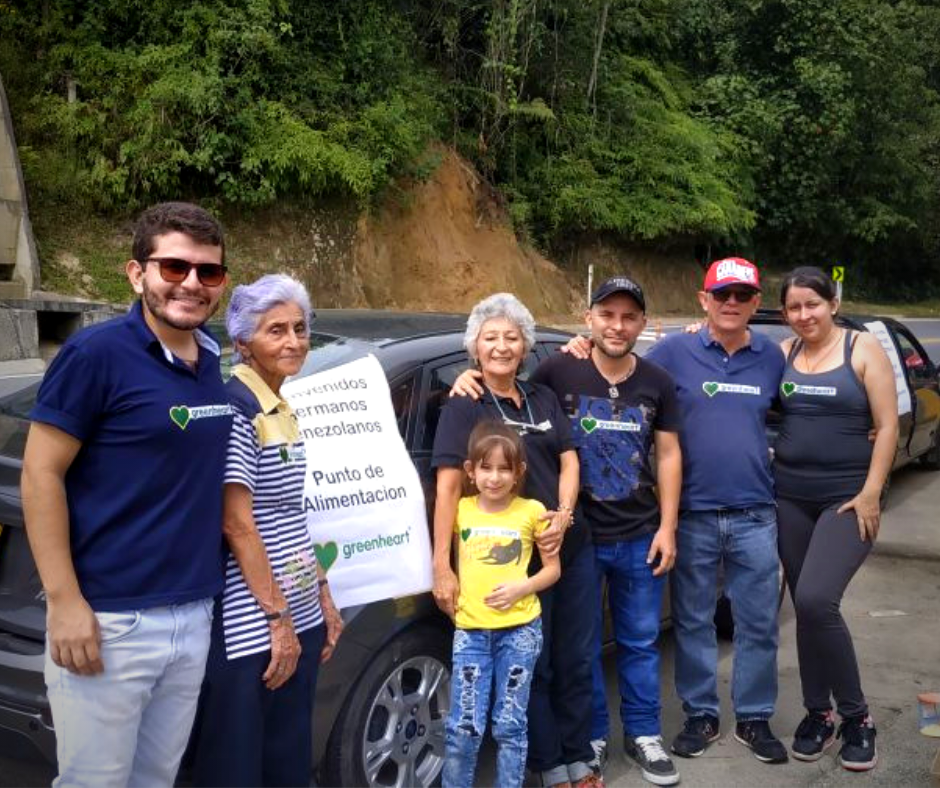 Ever wonder what life would be like if you were given $1,000 to do some good anywhere in the world? Where would you find yourself going? Where would you aim your focus? Get to know the latest round of our Greenheart Service Grant recipients and their incredible Greenheart Service Grant projects happening all over the world! These courageous humans are doing it right and we're SO inspired to tag along with them as they kick off their projects – you should be too! Read on to meet some of our noble grantees and see what they're up to: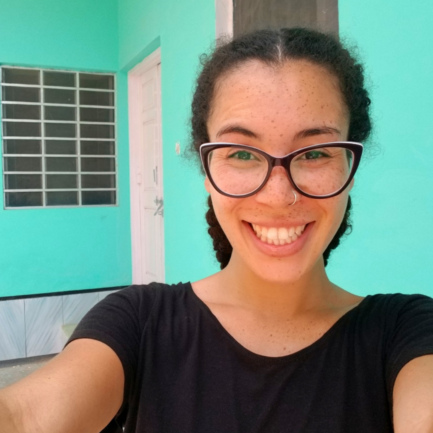 Jazzmine Lawton
Greenheart Travel Program, 2013
Home Country: India
Home Sweet Home – Zero Waste Edition
Jazzmine, a fellow Greenheart Travel alumna, is no stranger to volunteering – her passions as an ethical writer and sustainability consultant have brought her far – spanning across the world from Canada to Ghana and now to her hometown in Bikaner, Rajasthan, India where she plans to build a zero waste community site for locals and tourists alike called, 'Hara House.'
"Nothing gives me more pleasure than utilizing my professional skills for social and environmental action," says Jazzmine.
The guesthouse at Hara has various cozy dorms & family style rooms, an organic kitchen & café as well as a community hub with plenty of guest resources. For her Greenheart Service Grants project, Jazzmine hopes to use this site as a resource to educate locals and tourists to be more mindful of their environmental impact by providing free workshops along with offering technological resources for community members such as computers, projectors and WiFi access.
Overall, her project will give the community members the ability to connect and focus on building a strong network of sustainably conscious individuals in India!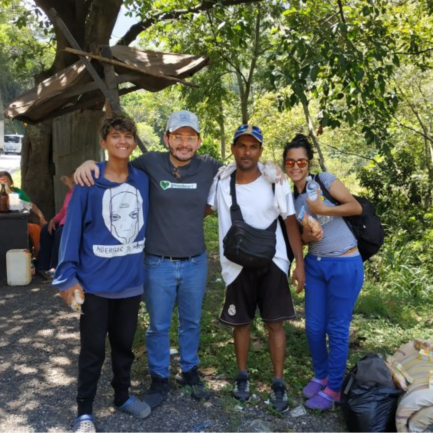 Enrique Jose Zambrano Nino
Greenheart Work & Travel Program, 2018
Home Country: Colombia
A Warm Welcome for the Weary
Enrique Jose Zambrano Nino, a Greenheart Work and Travel alumnus from Bucaramanga, Santander, Colombia makes it his mission to give his full support to the immigrating Venezuelan refugees who have been traveling into Colombia for a better future. Thousands of families cross over into his hometown, the majority of whom are starving and struggling to find security, as they walk from city to city.
Enrique's ultimate goal is to use his Greenheart Service Grant funds to greet the families and hand-deliver them a homemade meal including a sandwich, chips, juice and a warm cup of coffee. "Finding families isn't hard at all – there are many families in the parks, streets and along the main highways that reach Bucaramanga who are starving and cold," says Enrique. "The good news is once we reach them we can feed them."
We are so grateful for your commitment to the people, Enrique! Thanks for providing a warm welcome to the Venezuelan community.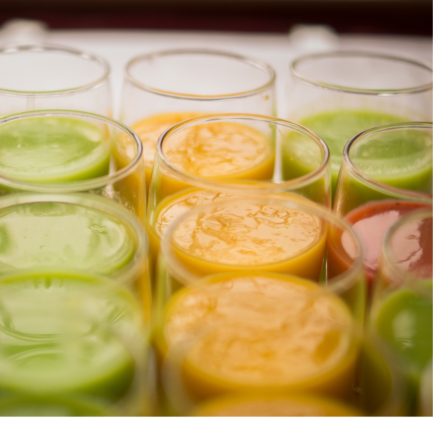 Anastasiya Vyshnevska
Greenheart High School Program, 2017
Home Country: Ukraine
Science & Sustainability – A Perfect Blend
In the quaint town of Khomutets, Ukraine, Anastasiya Vyshnevska, a Greenheart High School FLEX alumna eagerly awaits the coming of the annual Science Fest, a festival at her school where science meets imagination through student science projects. This year, Anastasiya will put a real 'spin' on things with her Greenheart Service Grant to fund her smoothie-making bicycle to not only demonstrate the process of kinetic energy but to also experiment with self-sustaining smoothie making!
"This event is very important to me because I know that some students who like science do not always have the confidence and courage in my school," says Anastasiya.
We know this event will motivate them to really get involved and grow in their confidence and love for science, Anastasiya! We look forward to hearing about all the positive relationships you'll build in making the most delicious of smoothies.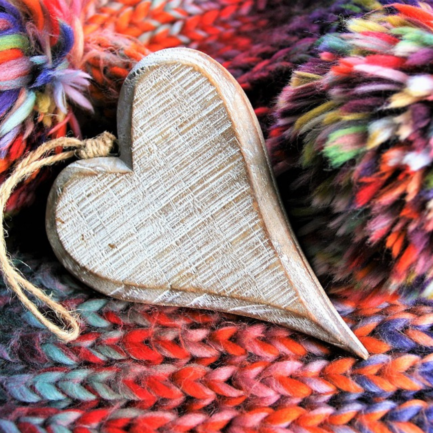 Aicha Chadley
Greenheart High School Program, 2017
Home Country: Morocco
'Sewing' the Seed
Aicha Chadley, a Greenheart's YES Program alumna, weaves in the importance of female empowerment through her women's weaving cooperative in Casablanca, Morocco. Her Greenheart Service Grant project consists of inviting a group of local women to attend workshops on sewing, knitting and culinary practices. Her purpose is to alleviate the burden of single mothers and to provide a source of income by selling their crafted goods in the marketplace.
"It would be a great start for these women," says Aicha. "My hopes for the future would be to eventually create a kindergarten program as a way to make it easier for women to work freely while their children are cared for."
We are so proud of you Aicha, and we look forward to the beautiful work you and the women of Casablanca will create!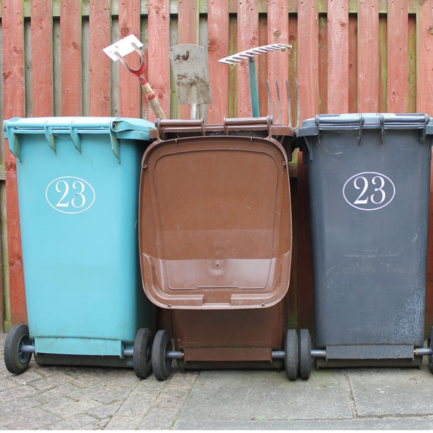 Dana Coliban
Greenheart High School Program, 2017
Home Country: Moldova
We 'Can' Do It!
After her recent Greenheart Exchange program here in the U.S., Dana felt inspired to take on a helpful service project in her hometown community of Soroca, Moldova. Due to the heavy accumulation of garbage and pollution, her ultimate plan is to focus on installing recycling cans in the most populated areas to create a clean and healthy environment for her friends and family.
"People in my country seem to be interested in living in a clean community but the problem is they just don't know where to start," says Dana. "I learned from my American host family that the idea of recycling starts in the home. I realized that if I want to change the world, I need to start with myself, with my own small community and to try to embrace the change, to be fearless and know that there are no limits when it comes to achieving my goals."
We are eager to see how clean the streets of Soroca can truly be, Dana. With all your hard work, anything is possible!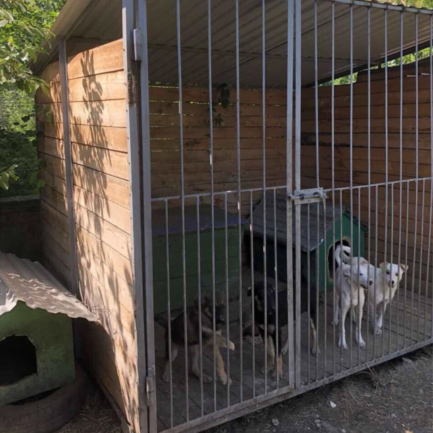 Khrystyna Bidonko
Greenheart Work & Travel Program, 2018
Home Country: Ukraine
Sheltering our Smallest of Friends
Sometimes, serving the smallest of things can leave the greatest impact – that's surely what Khrystyna Bidonko, a Greenheart Work and Travel alumna, considers as she works to help the animals of her hometown find refuge.
According to Khrystyna, there is a temporary shelter that houses 250 animals of cats and dogs alike. She would like to use her Greenheart Service Grant to build a more safe and sound structure for the animals as well as educate her community on the importance of maintaining animal sanctuaries.
"Without a proper refuge, homeless animals will either stay on streets or be killed by the local police," says Khrystyna. "Overall, I'm looking forward to people and animals of Kalush benefiting from the project."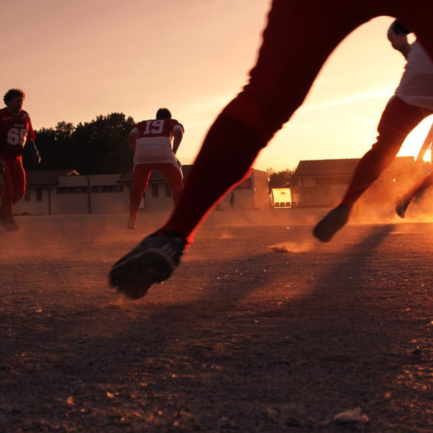 Timon Gregg
Greenheart High School Program, 2017
Home Country: Germany
More Than Just a Sport
Timon Gregg kicks off his Service Grant project with an idea to fund soccer training for an all-boys refugee summer camp in the Bavarian mountains of Germany called 'Ramasuri.'
According to Timon, the team provides many benefits apart from just the sport, including tutoring, mental & social support, job training and a cultural immersion experience.
"In the training camp the boys have time to talk to each other about their different cultures, about their homeland, about their plans in Germany, about their experience seeking refuge here," says Timon. "They get to know each other better through their training and a variety of adventurous activities together. The training camp is a social cement that bonds the group together, founded by their many different nations, religions and cultures."
Timon explains that the program has previously helped so many young refugees turn their life around. Overall his project will be a great way for young refugees to finally have a place to call home.
There is absolutely nothing we love more than to hear these inspirational stories of young leaders around the world building a foundation of hope for those in need! We are glad we can assist in some way to make their dreams become reality.
Feeling inspired? Click here for more information on our Greenheart Service grants to get your ideas out there! Until then, follow along with us as we update our Facebook and Instagram pages where you'll find many more updates on Greenheart Service Grants to come!