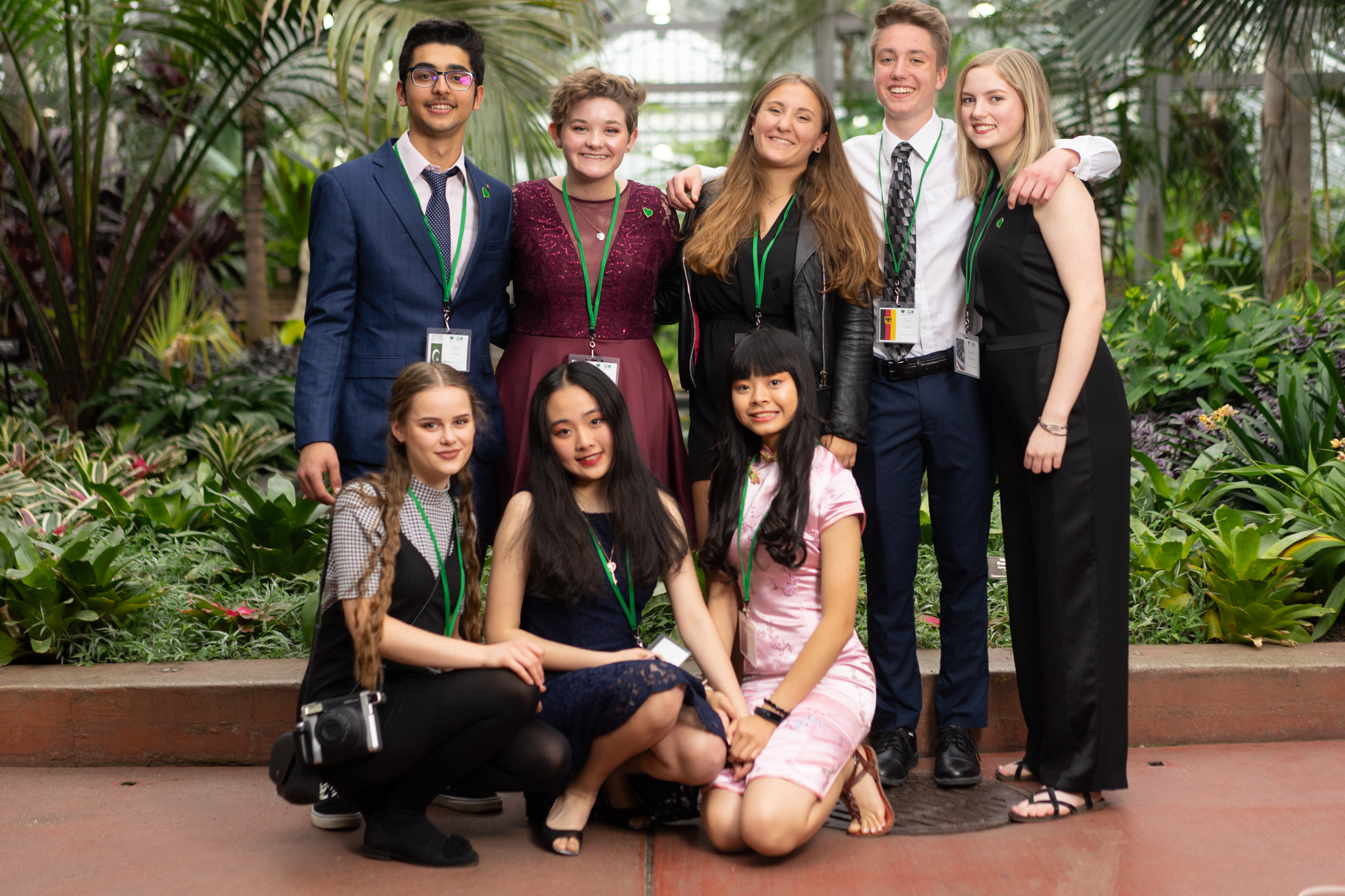 What is the Jr. Greenheart Global Leaders Conference (Jr. GGLC)?
The annual conference welcomes 8 Greenheart Exchange and Greenheart Travel participants to explore global leadership in Chicago, Illinois through social and environmental service, cultural exchange, and international advocacy. These scholarship recipients engage in meaningful discussions and workshops and practice their public speaking skills by sharing their cultural exchange accomplishments with the founders of Greenheart and staff at our headquarters.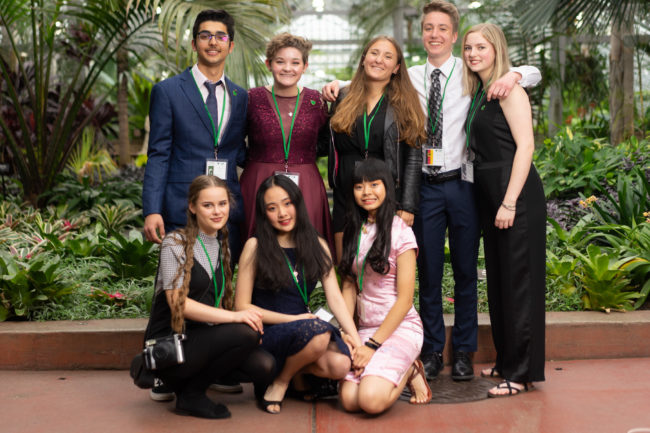 Who were our scholarship winners?
From left to right: (Bottom Row) Goda – Lithuania, Yuxin (Doris) – China, Yu Han (Vanessa) – Taiwan (Top Row) Ayush – Pakistan, Emilie – United States, Marta – Italy, Timon – Germany, Savannah – United States
How about some highlights?
Workshops with: Civic Leadership Foundation; American Civil Liberties Union; actors from RIFF: Chicago's Music Improv Party; Jahmal Cole of My Block, My Hood, My City; Co-recipient of the Nobel Peace Prize, Jerry White
Site visits to: Skydeck Chicago; Plant Chicago; Garfield Park Conservatory
Our junior leaders also had the opportunity to practice and refine their public-speaking skills. They presented about their cultural exchange experiences for our Greenheart Gala attendees and our staff members, including our CEO and Co-Founder, at our annual All-Staff meeting.
Take a look at what a couple of our junior leaders had to say about their Jr. GGLC experience!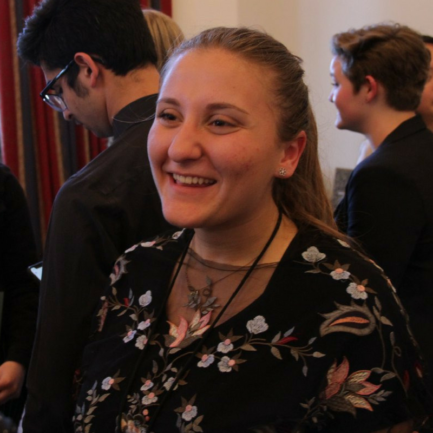 Marta
Home Country: Italy
Program: F-1 Visa Program, 2017
"The Jr. Greenheart Global Leaders Conference experience is one of the best memories that I will ever have. Everything started the morning of May 2nd at the airport where in a few minutes I made seven new friends from all over the world. I was shocked with how fast we connected, how easily we shared our stories, and how happy I felt with them. Everything was great in those five days. One of my favorite moments was the Greenheart All-Staff Meeting. I have to admit I was very nervous before my cultural exchange speech, but with the support of the leaders some of the fears disappeared and I did my presentation. After that I felt relieved and happy!
I will take away every single moment from this experience: the afternoon with Jerry White, the meetings with people who are making a change in this world, and the free time with everyone touring the city and laughing together. I want to say thank you to Greenheart because this conference encourages young people like me to trust ourselves and to help out the people in need and put a smile on their faces."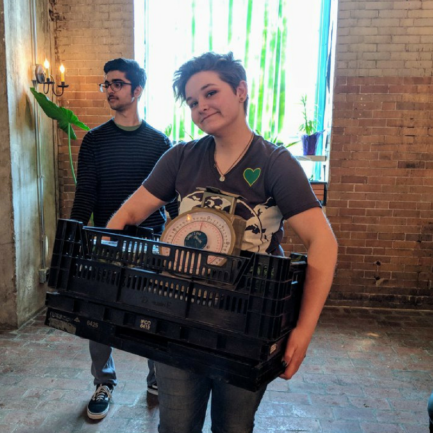 Emilie
Home Country: United States
Program: Language Camp in Spain, 2017
"From May 2nd to the 6th, I had the honor of meeting and learning with 7 other youth world travelers for the Junior Greenheart Global Leaders Conference in Chicago. During this conference, we learned about what it means to be a global leader and how we can enact positive change in our communities at home and abroad. We learned that cultural exchange matters because telling and hearing stories from experiences around the world changes people's perspectives and strengthens their drive to get involved.
My biggest takeaway from this conference is that youth can do things. And more often than not, we drive those things to get done. No good change is ever too small. Greenheart has given me a huge community of mentors and role models and I'm endlessly thankful for that.
Some of my favorite moments from the conference were:
Meeting my fellow youth and Greenheart chaperones
We were all super comfortable with each other right off the bat! We had dance parties in the street, goofed around, and took SO MANY pictures! My favorite moment together was when we all did face masks in our room the first night. There couldn't have been better people to guide us, laugh with us, and most of the time laugh at us!
Greenheart All-Staff Meeting
I was a little concerned to speak in front of the entire Greenheart staff, but it really was a great opportunity to say thank you and show them just how much my time on exchange meant to me.
I'm so thankful that I was able to have this opportunity to learn more about Greenheart and about myself. I look forward to volunteering more and learning about what I can do to help create positive change in the communities that I'm a part of."
Are you a part of the Greenheart alumni community? Stay up-to-date with all our leadership opportunities by visiting greenheart.org, becoming a member of the Greenheart Club, and following us on Facebook and Instagram.