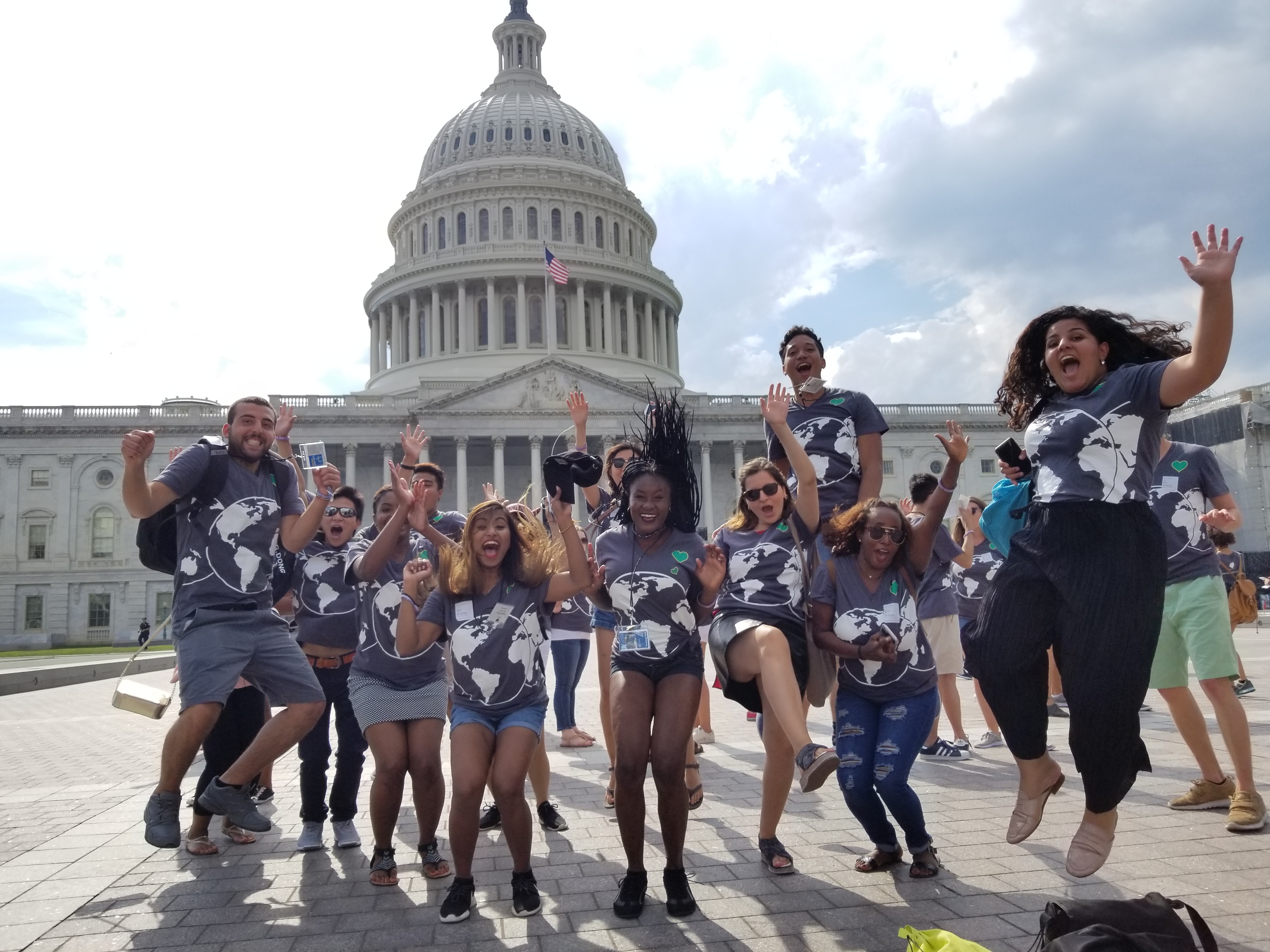 It's been nearly a year now since 37 alumni from Greenheart Exchange and Greenheart Travel ventured to Washington, D.C. for the Greenheart Global Leaders Conference (GGLC). We welcomed participants and alumni from 20 different countries for a true cross-cultural experience involving volunteerism, professional networking, personal development, and leadership training.
We wanted to catch up with our 2017 alumni and learn about all the incredible things they have been up to as we prepare for the 2018 Greenheart Global Leaders Conference in July. Read along and join us in celebrating some of our Greenheart family's most recent accomplishments!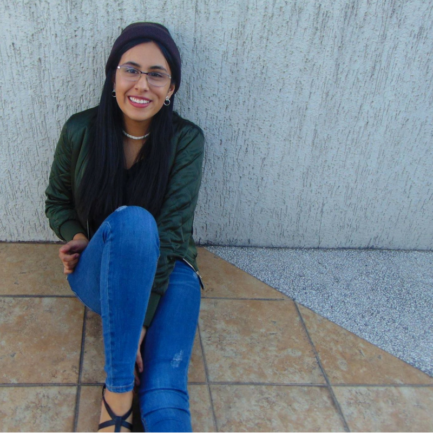 Camila Boriz
Home Country: Ecuador
Program: Short-Term Programs– Greenheart English Camp in New York, 2015
It has been a really good year for me since the 2017 GGLC . I have been able to apply all the knowledge I took away from the conference this year.
Right after the GGLC, I took the Test of English as a Foreign Language to start my semester abroad application process. I received a really good score, thanks to Greenheart, since I was able to practice my English speaking in Washington, D.C. I was accepted into Boston College – my first choice – for the fall and am really excited! I will also be interning at a law firm this summer.
I also joined a volunteer group this year that helps organize blood drives and works with the elderly. In order to join this group I had to organize my own volunteering project. I chose an orphanage because I wanted to work with children. We went there last month and it was a life-changing experience. We worked with 30 children who were rescued from abusive families or from organ-trafficking. Some of them had lost both of their parents. It was really hard to see how those experiences affected their childhood so I was happy that we could play with them and give them love. I really hope we can return to the orphanage this summer to build a lasting bond with them.
I am really proud to be part of the Greenheart family and I always have Greenheart in mind!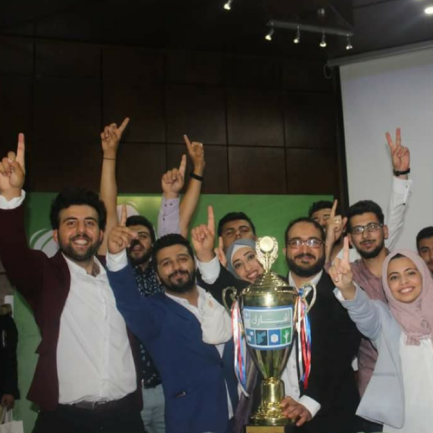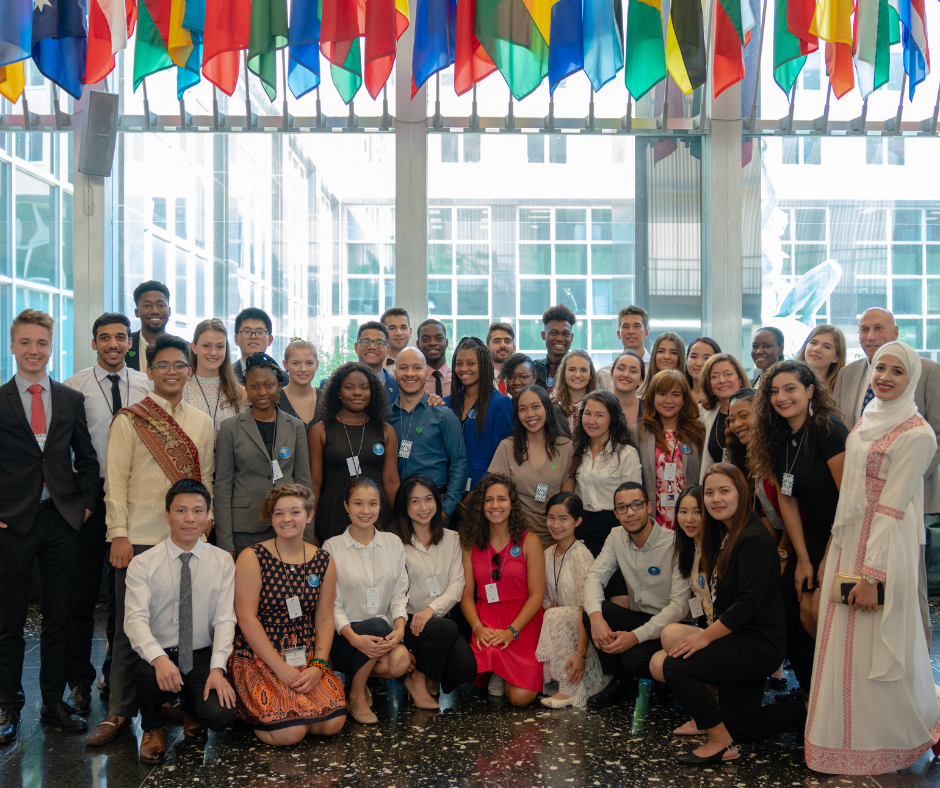 Anas Alatawneh
Home Country: Jordan
Program: J-1 Work and Travel 2016 & 2017
Anas and a team of his peers are recently crowned champions of the Sixth Annual National Student Debate Competition in Jordan! In May, six teams of students from universities throughout Jordan debated topics such as youth engagement in political life, tax regulations, and decentralization at Al-Ahliyya Amman University. The students showcased the debate skills they learned through the Usharek+ Youth Political Participation Program, which empowers youth to get involved in local and national decision-making all over Jordan.
Anas said that the team initially lost the first debate. "We entered into the second debate in the semi-final against the same team we initially lost to," says Anas. "We were in a really tough spot because we didn't feel very prepared for it. We actually thought of quitting, but one of our team members, Mutaz, said 'Guys, we can make it! Trust in your abilities.' So we did it and we won the second debate! We couldn't believe it! So we moved to the final debate and won. That moment when we were holding up the trophy made us reflect on our journey and all the time and energy that went into it. We won because we TRUSTED in our abilities. This is the first time my university has ever won this championship trophy!" says Anas.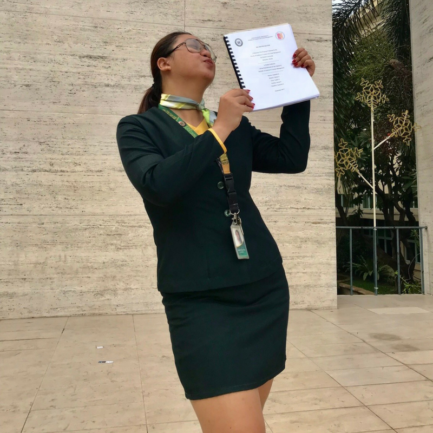 Queenie Telesforo
Home Country: Philippines
Program: J-1 Work and Travel, 2017
GGLC alumna, Queenie, has been quite the business woman following the conference. Her most recent venture led her to a coastal area in the Philippines that is one of the major distributors of marine resources for food consumption in the country.
"This is the area that I studied for my thesis so this business plan is a continuation of my study," says Queenie. "As a Tourism Management student I just want to help their community's sustainability practices and introduce the potential of community-based tourism opportunities such as fishing villages, floating restaurants, etc." Queenie proposed these ideas to the Chairman of the community.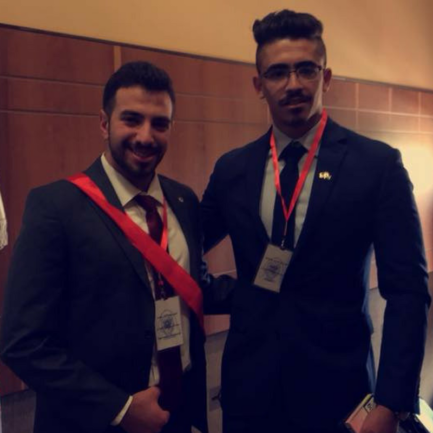 Sultan Tayel Elmanaseer
Home Country: Jordan
Program: J-1 Work and Travel, 2017
Sultan participated in The American University of Madaba first Model United Nations' Conference (AUMUN) in April 2017. He acted as chair of the social security council and was honored with a certificate for "Best Chair."
"Deep down I felt proud of myself for taking responsibility and sharing my knowledge with my peers," says Sultan. "This time I had an important role in actually taking control of what was being debated about. We were able to shed light on topics that actually matter such as Turkey and Syrian relations following the latest war. This topic matters because Jordan is next to Syria so we as youth have to be aware of the problems that are all around us."
We are so proud of all that our GGLC family has accomplished in the past year. This is what global leadership looks like!
Are you a part of the Greenheart alumni community? Stay up-to-date with all our leadership opportunities by visiting greenheart.org, becoming a member of the Greenheart Club, and following us on Facebook and Instagram.