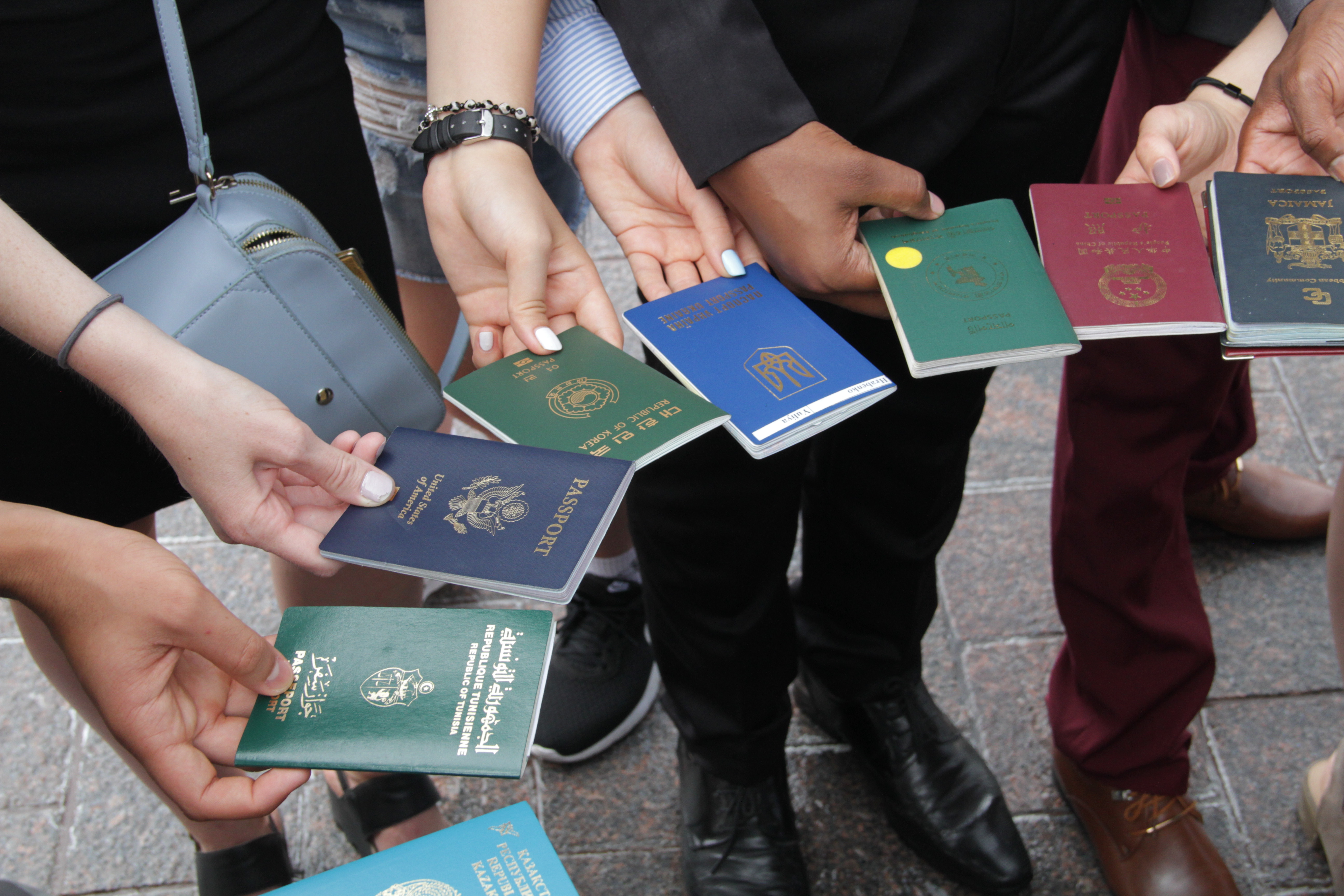 What is the Greenheart Global Leaders Conference (GGLC)? The conference welcomes Greenheart participants and alumni from around the world for a true cross-cultural experience in Washington, D.C. involving volunteerism, professional networking, personal development, and leadership training.
Who were our leaders? Forty participants and alumni from our Greenheart Exchange and Greenheart Travel branches
Who did they represent? Armenia, Australia, Bangladesh, Brazil , China, Dominican Republic, Ghana, Ireland , Jamaica, Japan , Jordan, Kazakhstan , Pakistan, Philippines, Poland, Tajikistan, Tanzania, Tunisia, Ukraine, United States
That's 40 global leaders from 20 countries!
How about some highlights?
Speakers from: Mother Jones Magazine, ActionAid USA, Ashoka Changemakers, U.S. Department of State
Site visits to: Department of State: Bureau of Educational and Cultural Affairs, Amnesty International, The World Bank, U.S. Green Building Council, Food & Friends, East Capitol Urban Farm, D.C. Central Kitchen
3 GGLC Takeaways
"This summer, before attending the GGLC I had made plans to carry out community service projects and take up internship opportunities. I had to face a lot of resistance and intimidation in many places and most of my plans failed to be realized. I felt scared and was starting to lose hope. I was thinking that maybe I should just focus on my studies and give up every other idea regarding social work. The GGLC gave me SO much hope, especially when I saw other young girls and women who shared the same or similar experiences as mine, or when their journey was a lot tougher than mine, but they still made it through. Hence, my biggest takeaway from the conference became courage." – Fatema Mazher, Pakistan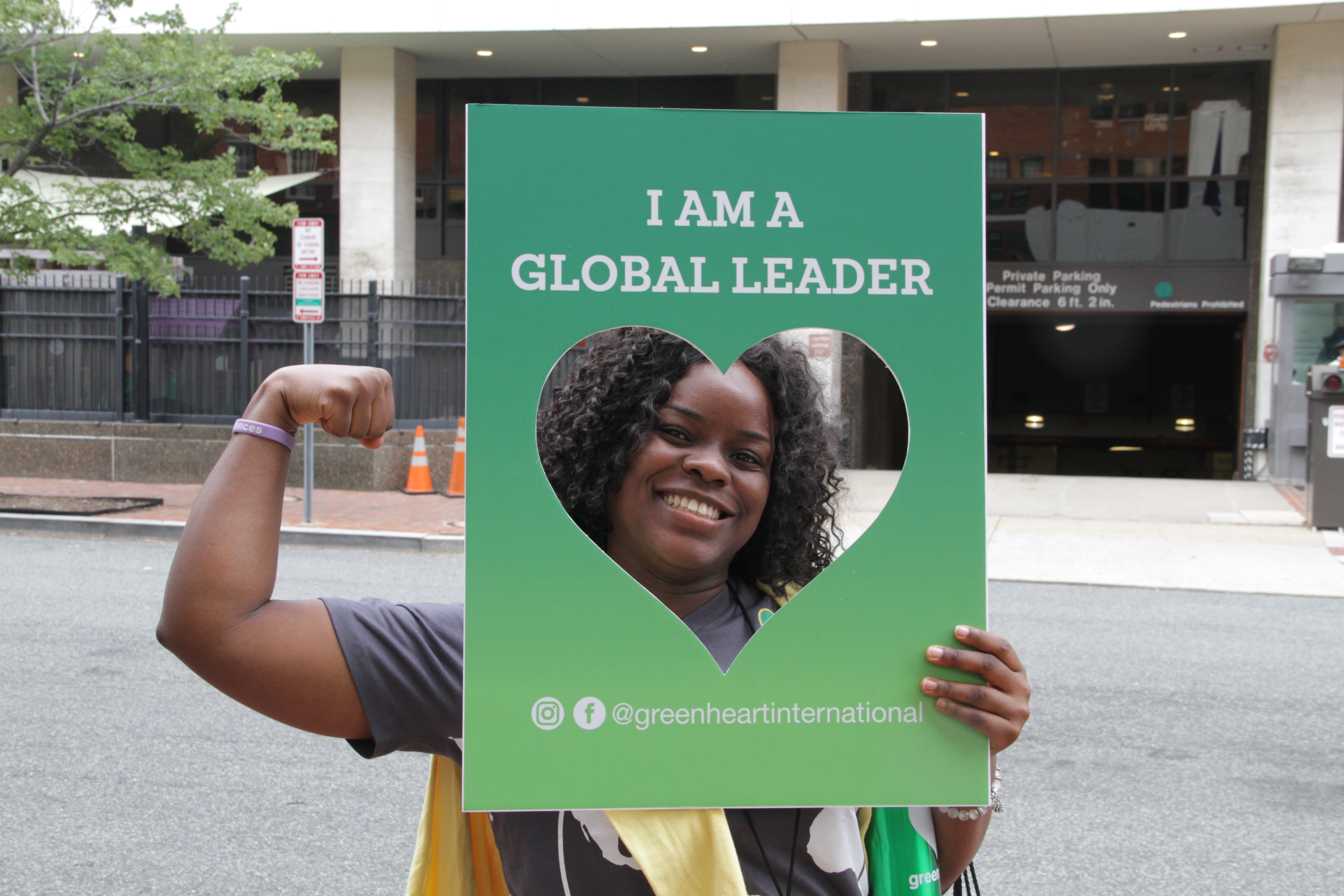 "I have never attended any event in my life that has left me as inspired as the GGLC left me. My largest takeaway was that no matter how young I am or my geographic location, I can be an instrument for positive change by advocating for global rights and opportunities that make our world a better place." – Timotina Boakye, Ghana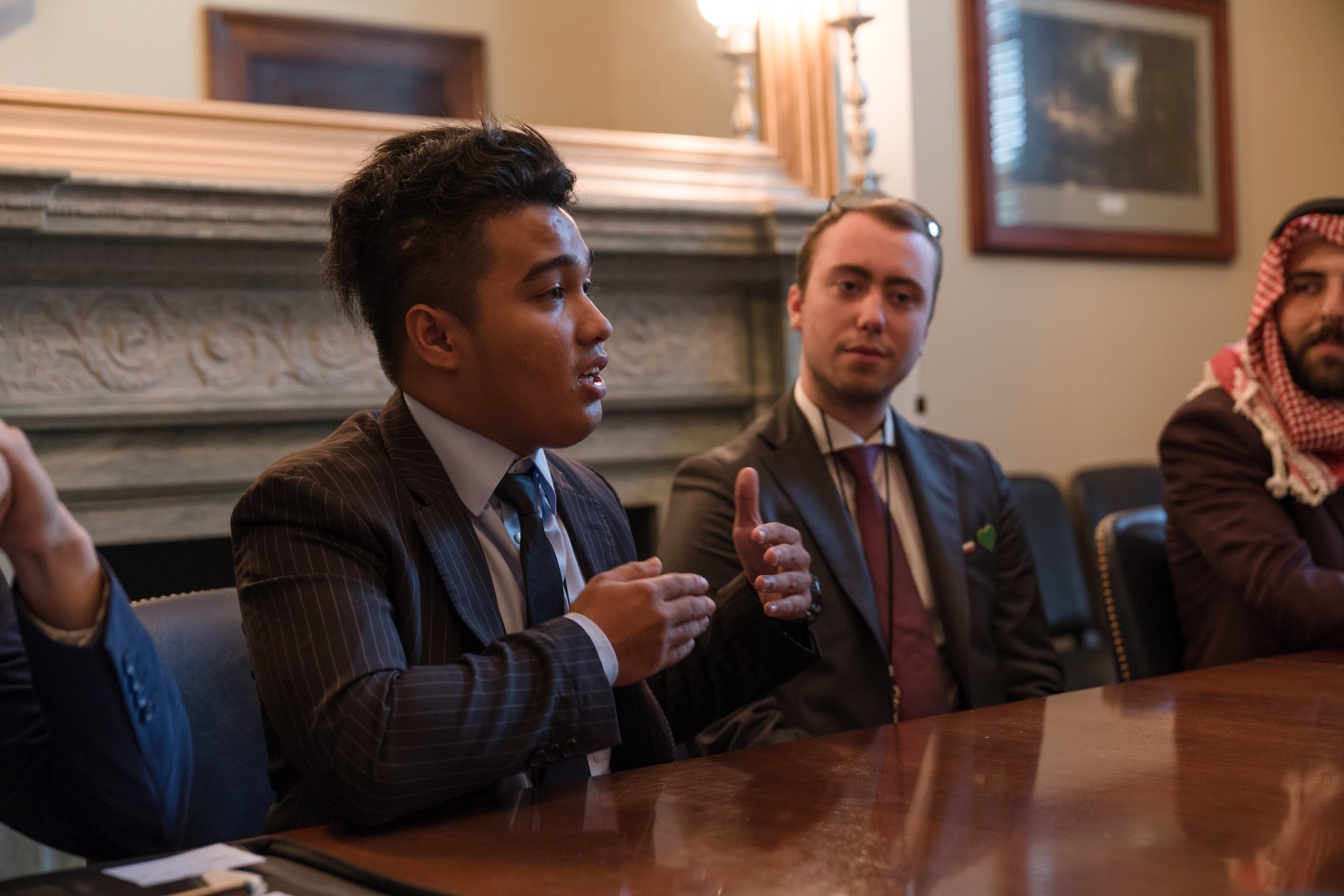 "My thought that was challenged is that 'changes must start with our politicians and governments to benefit societies.' This is not true at all. We as Global Leaders need to be accountable, to take ownership and to start small movements and projects that will benefit our own community. We as Global Leaders need to identify, to address and to monitor the main problems that we are facing in our community. We need to look for solutions to solve these problems and inspire local communities, governments and private institutions to embrace these ideas and help us to search for solutions that will benefit the entire community and eventually the city." – A 2018 GGLC scholarship recipient
What an incredible roundup of worldly wisdom! We hope that reading through these takeaways has you feeling inspired and empowered to take action in your communities and abroad. The end of your exchange program does not have to be the end of your Greenheart journey! Applications for our summer leadership conferences open every spring. Be sure to follow us on Facebook and Instagram for program updates throughout the year.