Warning
: Illegal string offset 'desktop' in
/opt/bitnami/apps/wordpress/htdocs/wp-content/plugins/q/library/core/wordpress.php
on line
833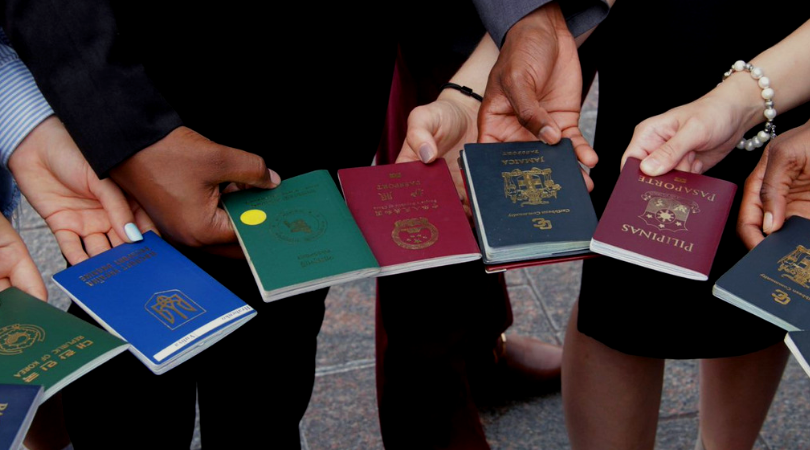 "Peace in the world is everybody's business,
no matter where you live or what you do."
– Betty Miller
What do you get when you bring together 6 of Greenheart's most stellar alumni, one year of professional development training, a global Purpose Project, and one week-long conference in Chicago? Our 2019 Alumni Global Council!
2019's Council members inhabit six countries across the globe: Ghana, Poland, Georgia, the Philippines, Bangladesh, and the USA. Each of these extraordinary young people have participated in a Greenheart leadership conference and many of them have even designed their own community grant projects.  These young changemakers will spend the next year attending virtual professional development trainings, hosting cultural exchange networking events, and creating an action plan for a worldwide Purpose Project, addressing a global issue of their choosing. Read on to learn more about their backgrounds and who inspires them in their daily lives. Please join Greenheart in welcoming our newest cohort of changemakers!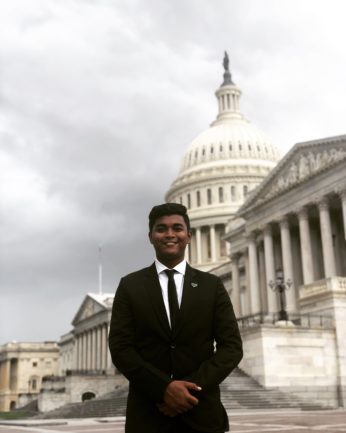 Zakaria Abden from Bangladesh
Greenheart Exchange High School Programs alumnus
About Zakaria:
Zakaria is a Kenndy Lugar Youth Exchange and Study (KLYES) alumni and spent one academic year in Windham, Maine. Zakaria was recognized for his excellent academic performance by Senator Bill Diamond and also received Scholar Athlete Award from Windham High School. He went on to complete more than 100 volunteering hours during his exchange year and was recognized by The State Department and Greenheart Exchange. After finishing the KLYES program, he became involved in social welfare work in Bangladesh, graduated from high school and is currently applying for colleges.
In 2018, Zakaria became the first alumni from Bangladesh to attend the Greenheart Global Leaders Conference. He has been awarded a Global Impact Grant for his project "Warm Up Bangladesh". He is currently working on his Plastic Project to minimize plastic use in restaurants in Bangladesh. His main goal with this project is to create awareness about Climate Change, save marine lives, and oceans. He is always working and volunteering for the welfare of people in need and believes that through volunteering and hard work someday we can all make the world a better place.
Who inspires you locally? Who inspires you globally?
"Recently the woman who really inspired me is Minti Rani. She is the principal of a small primary school, Mymensingh Kolshindur School. I learned about her via Unicef Bangladesh, and how she is ending child marriage of young girls by encouraging them to play football. Her dedication and strong willpower made the difference and now 10 girls from that school play for the Bangladesh National team. People from that area now support her and want girls to do something in life. Globally the person who always inspired me is Bill and Melinda Gates. The Bill and Melinda Gates Foundation has helped millions of people. They're both an example of how people who have the money and power can work alongside the government to help millions and are trying to make their life better."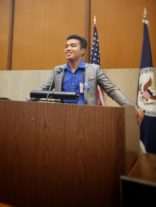 Muksin H. Ibrahim III (Jiro) from the Philippines
Greenheart Exchange High School Programs alumnus
About Jiro:
Jiro is a former Exchange Student under the Kennedy Lugar Youth Exchange and Study Program, hosted in New York state in 2014-2015. He is a two-time participant of the Greenheart Global Leaders Conference, and in 2018, spoke with congressmembers about the importance of cultural exchange. Jiro is passionate about giving back to his community, and has twice been awarded a Global Impact Grant. He recently graduated Summa Cum Laude with a  Bachelor of Science in Business Administration and a concentration in Financial Management.
Who inspires you locally? Who inspires you globally?
"There is no specific person who inspires me. All people ignite my flame of motivation. Seeing the smiles on people's faces makes me want to do more, to act more. Volunteering is my main hobby- it has been a part of my life to find volunteering opportunities. I also love motivating people and helping them grow as leaders."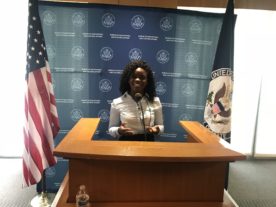 Timotina Boakye from Ghana
Greenheart Exchange Work and Travel Program alumna
About Timotina:
Timotina Boakye is a passionate and ambitious young lady who holds a Bachelor of Science degree in Psychology from Ghana's premier university, University of Ghana. She has about 2.5 years of post graduate work experience, with leading companies in the insurance, telecom, and banking industries where she has learned skills in commercial sales, project management, and computer programming.
Through her exposure on the Greenheart Work and Travel programme, Timotina has played an instrumental role in setting up the Youth Exchange Alumni Ghana, a Cultural Exchange Alumni association with over 90 members of which she serves as President. Through her leadership the association has been able to enagage in a number voluntary activities such as clean up exercises and charity fund raisers. Her passion for helping the less privileged has lead the group to adopt an orphanage in which they periodically support and contribute to its holistic development.
Who inspires you locally? Who inspires you globally?
"Locally Derek Sewornu, the CEO of Travel Empire Ghana, inspires me. Being a former exchange (summer camp) participant who returned home, together with his wife he started a business to promote cultural exchange in Ghana and also give back to society through voluntary work. Derek has exposed over 1,000 Ghanaian college students to American culture, including myself, and has become a role model to many of these students who have returned home.
Oprah Winfrey is the one of the Global Leaders who inspires me. She passionately uses her influence to improve the lives of many. A typical example is her establishment of the Oprah Winfrey Leadership Academy for Girls in South Africa, which has saved many teenage girls from rape and other societal vices and given them the opportunity to be groomed into forward thinking leaders with personal and national goals."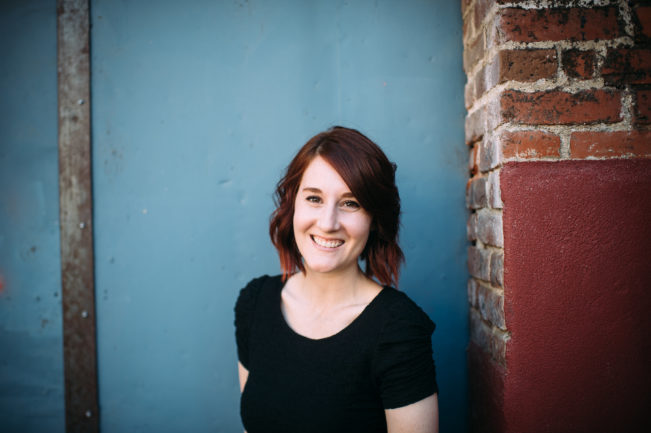 Lorin Husa from the USA
Greenheart Travel Teach Abroad alumna
About Lorin:
Lorin is a Greenheart Travel alumna and spent one-year teaching English in South Korea through EPIK (English Program in Korea). During her time teaching abroad, Lorin volunteered with the World Peace Education Festival hosted in Korea where she spent a week working with five hundred students from seven different countries who came together to learn about world peace through various cultural presentations, Para Olympic sports activities, peacemaking banners, and a DMZ peace walk. She was also a participant of the Greenheart Global Leaders Conference in 2018 where she was selected to speak at the Department of State as a representative and advocate for cultural exchange. She graduated with her B.A. in Communication Studies and Public Affairs from California State University Chico in 2012 and is currently pursuing an M.A. in Communication and Leadership with a concentration in Global Leadership from Gonzaga University. Lorin is passionate about the environment, human rights, animal welfare, education, travel, and cultural exchange. Upon graduation, she hopes to work in a field in which she can utilize her educational background and personal experiences to make a positive impact on the world around her. In her free time, Lorin loves to read, practice yoga, and go on adventures with her husband, Buster and their rescue dog, Angus.
Who inspires you locally? Who inspires you globally?
"There are too many to count! I am inspired by so many amazing men and women both locally and globally. I've always been passionate about the environment and am inspired by the work that Elon Musk is doing as well as Jonathan Safran Foer for his research into animal welfare and the dangers of factory farming. I am also inspired by Tarana Burke who started the MeToo Movement, Brené Brown who is an author, professor, and motivational speaker, author Bell Hooks, illustrator Mari Andrew, and of course Michelle Obama. Locally, I am inspired by Jeff Cresswell, Michelle Kalberer, and Jim Osgood who created Klean Kanteen, as well as Andy Keller, who created ChicoBag. On a personal level, my younger sister Shanin inspires me every day. She passed away over a year ago and her passion, strength, and positive outlook on life is something I've always admired and will always aspire to."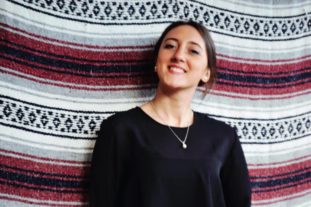 Nino Jibuti from Georgia
Greenheart Exchange High School Programs alumnus
About Nino:
Nino is a Future Leaders Exchange Program (FLEX) alumna who spent her exchange year in Nampa, Idaho. During her exchange year she was actively engaged in the local Nampa Mayor Teen Council activities and earned over 200 hours of community service. Upon returning back to Georgia, Nino obtained Bachelor's degree in Social Work and initiated a number of different projects throughout the years that aimed at empowering children and youth living in remote areas of Georgia.  She designed a career guidance internship program for youth living in rural areas, providing them with peer educational training, helping to raise awareness through her initiatives on issues, such as: gender equality, tolerance and diversity, and human rights.  With her initiatives Nino tries to contribute to creating a well equipped, knowledgeable and responsible civil society.
Nino will complete her European Master's degree with the Erasmus Mundus mobility program in 2019, which allowed her to study in Portugal, Norway and Sweden.  "I am passionate about helping vulnerable segments of  society and I try to find grass roots solutions through working on the local level and empowering, enlightening, inspiring and engaging children and youth in different initiatives so that they can become change makers themselves," says Nino.
Who inspires you locally? Who inspires you globally?
"There are lots of successful people around me. When I think of successful people, the first thing that comes to my mind is the FLEX alumni community which is a wonderful representation of young, determined, committed individuals who always focus on advancing their skills. The FLEX alumni community is an enormous human resource that I believe is very inspiring.
When I think of an inspirational figure I think of female Georgian entrepreneur, Nino Zambakhidze, who has helped women in Georgia's business sector and has empowered them through her initiatives which improve the well-being of many individuals and families. But most importantly she is the one who broke stereotypes about women being unable to participate in the agriculture sector due to existing gender roles in Georgian society."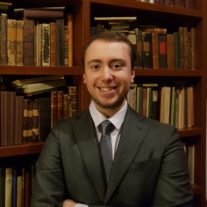 Mieczyslaw (Mitch) Sicinski from Poland
Greenheart Exchange High School Programs alumnus
About Mitch:
Mieczysław Siciński, known to the Greenheart community as Mitch, is a Greenheart alumnus who spent one academic year in Florida, USA.  He is a perfect example of a world citizen, as he has lived in Poland, England, Spain, and the USA.  He is currently in his final year of high school, completing the International Baccalaureate course and planning to study Management at King's College London.  He attended both the Junior Greenheart Global Leaders Conference in Chicago and Greenheart Global Leaders Conference in Washington, D.C. in 2017 and 2018 respectively. Mitch has been volunteering at the "Participatory Budget for Senior Citizens" which helps the elderly take part in their local community life. The participatory budget allows citizens to decide how town halls should spend their money. He loves sailing and his great passion is traveling. In the future, he hopes to combine his professional skills with his desire to help others.
Who inspires you locally? Who inspires you globally?
"My father has always been a huge source of inspiration. Since I was a child I have wanted to become as responsible and knowledgeable as he is. Thanks to him I am a person who always seeks more knowledge and never stops attempting to achieve new goals. On a global scale, I always refer to Steve Jobs, whose life has hugely inspired me. His biography shows that no matter what an exceptional person you are, it is impossible to be perfect. Only by trying to cope with one's own flaws, can a person become a leader."
Interested in supporting the young global leaders on Greenheart's 2019 Alumni Global Council? Visit www.greenheart.org/support.