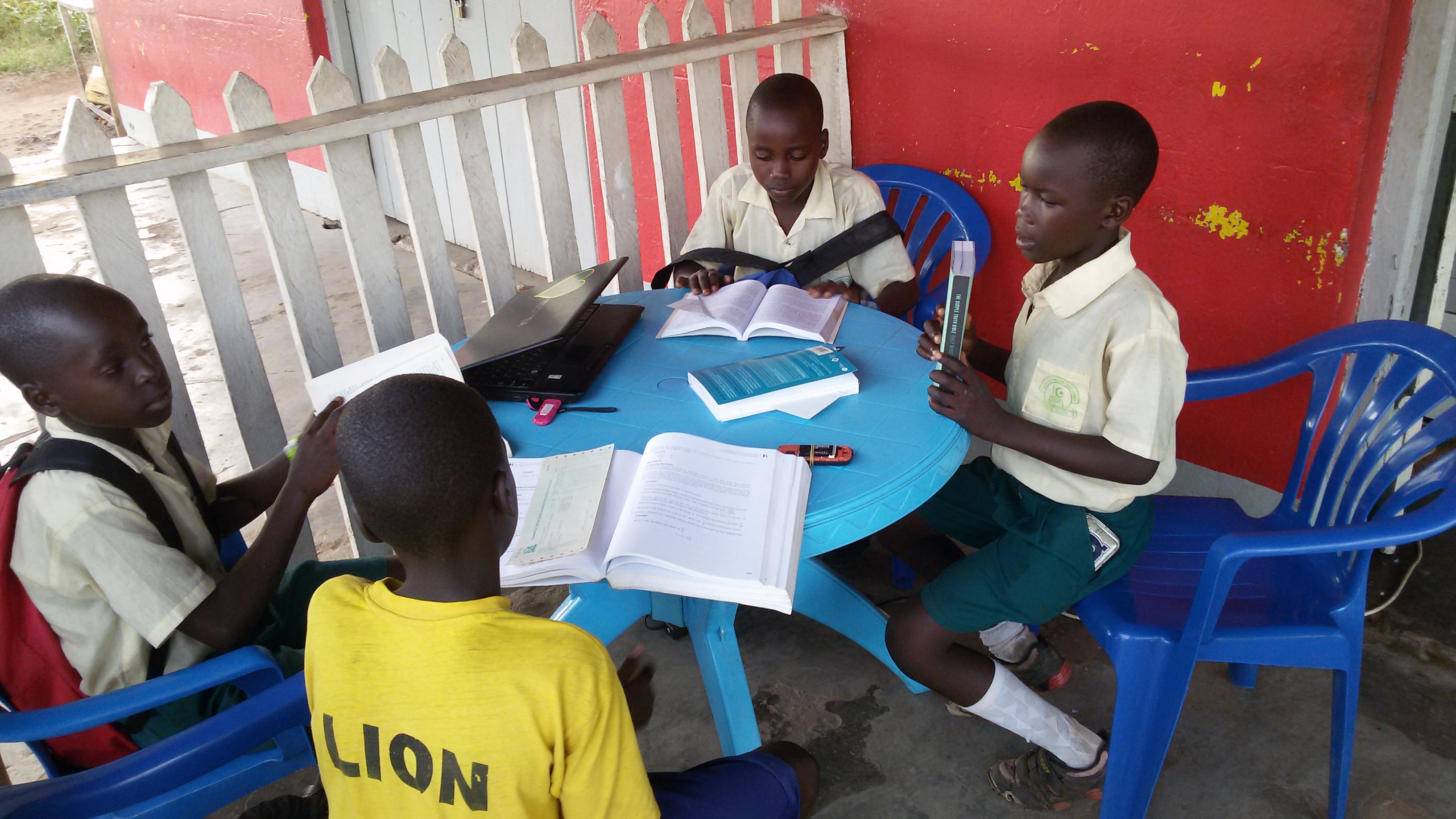 Greenheart awards service grants to sustainable, high impact projects around the world. Current participants and alumni can apply for grants of up to $1000 to implement their project in either their host or their home community. By working with our participants and alumni to lead impactful projects throughout the world, Greenheart is living out its mission to connect people and planet. Each year, as our alumni network continues to expand, more and more of our participants are working towards an environmentally sustainable, socially just and peaceful world.
Sailas Okwairwoth
Project: Student's Library Services in Uganda
Home Country: Uganda
Program: J-1 Intern & Trainee, 2015
Sailas used his Greenheart Service Grant to equip students of Uganda with materials necessary to help them prepare for national examinations. With our grant, Sailas paid rent, constructed book shelves, counter tables, and purchased books. All these items were locally constructed with full participation of the willing community members, says Sailas. The project is located in the rural Pakwach Town Council where Sailas says there is inadequate access to resources that would provide community members with the information they need to succeed. The library serves school-going children (nursery, primary and secondary), teachers, government officials, and NGO staff.
The project employs two volunteers in the community, whose task are to welcome and register clients. Included in the library materials are past examination papers, question and answer guides, research guides, and textbooks. "Such community services have laid a foundation where I can practice my social work skills. Since the operation of the project, I have continued to create a social network and attain constructive ideas from great thinkers around the globe," says Sailas. "The students who frequent the site are continuing to realize their potential in passing the national examination. This has made it meaningful to me."
The project registered 45 beneficiaries and the number continues to grow!
Nino Jibuti
Project: She & He
Home Country: Georgia
Program: J-1 High School Programs, Future Leaders Exchange Program (FLEX), 2010/11
Nino used her Greenheart Service Grant to create a space for dialogue surrounding gender equality. She & He was held in one of the remote regions in Georgia – Telavi, Kakheti Region. Fifteen young women from the ages of 16-18 discussed barriers to success they are facing in their communities and the dreams they wish to pursue. The workshops were led by Nino and two speakers which included a gender specialist and a Peace Corps volunteer. They explored important topics such as: feminism in Georgia in the 19th and 20th centuries, Georgian feminist women, gender roles in Georgia, traditional family phenomena, and comparisons with gender roles in western countries. The women had a chance to discuss the qualities of strong women, how they envision themselves in the future, professions they are going to pursue, and the factors that influenced them to choose that profession. Together they brainstormed solutions to the issues they face in their communities and agreed that a pivotal way forward is through education.

Russanette Dennis
Project: Red Hills Basic School Playground Initiative
Home Country: Jamaica
Program: Work and Travel Summer 2014-2016
Russanette used her Greenheart Service Grant to build the first ever playground to exist in her Jamaican community. She wanted to find a way to give back to the community that raised her. With her grant, Russanette was able to build a play area that includes a swing set, a seesaw, and a jungle gym. She is thankful for the outpouring of support she received from friends, teachers, the school principal, and community members!
Want to know how these amazing service projects turn out? Keep an eye out for follow-up stories on our blog! Are you interested in organizing your own impactful community project? Apply for a Greenheart Service Grant before our next application deadline — October 1, 2017.