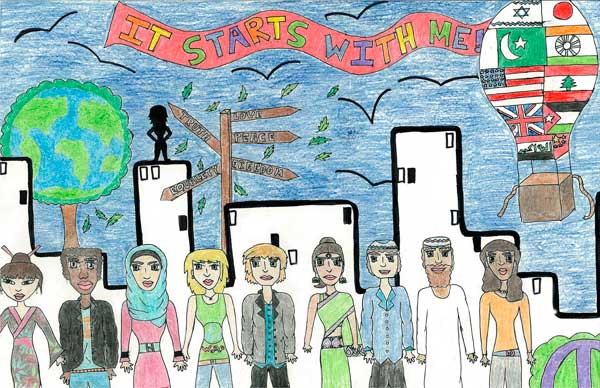 By Kelsey Holmes, Greenheart Club Intern
"Never be afraid to raise your voice for honesty and truth and compassion against injustice and lying and greed. If people all over the world…would do this, it would change the earth."  — William Faulkner, Nobel Prize-winning American novelist and short story writer
Now that you've learned what human rights are, why they're important and how individuals are working to promote them, it's time to take the next step:  raising awareness for human rights.
Being a human rights activist is not something that only experts can do.  Anyone can advocate for the rights of those around them – including you!  Watch the video below to see how three Lake Forest High School students are making a difference in their community:
There are so many ways to promote human rights in your own community.  All that is required is a desire for justice, compassion and empathy for those around you, and the willingness to work for a cause!  If you're unsure of where to begin, here are some resources to help you get started:
Being open and understanding to those around you is key in becoming an activist for human rights.  One of the best ways to do this is through listening to the needs of your community and working to create positive change.
Click on each photo below for some more inspiration to remind you just why human rights advocacy is so important!
Greenheart's mission of cross-cultural connection fully supports advocacy in all of its forms.  How can you be an activist for human rights and catalyst for change in your own community?