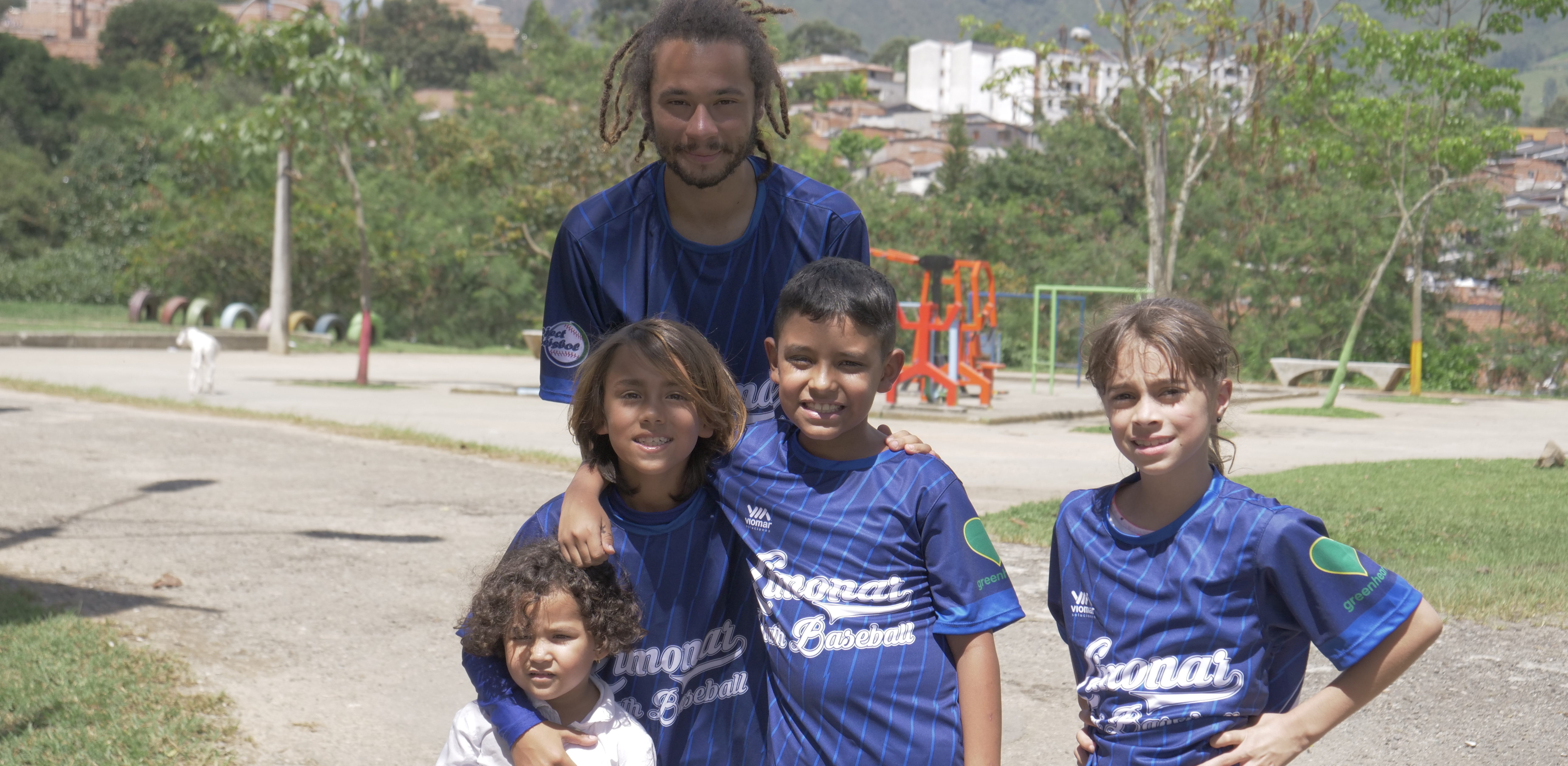 Did you know that Greenheart awards service grants to sustainable, high impact projects around the world? Alumni can apply for grants of up to $1000 to implement their project in either their host or their home community. Meet your October 2017 Greenheart Service Grant recipients! Keep reading to learn about what's in store for their incredible projects. 

Ketevan Chitashvili
Home Country: Georgia
Program: J-1 High School Program, 2009-2010
Future Leaders Exchange Program (FLEX)
Ketevan is using her Greenheart Service Grant to implement a training for Georgian youth living in remote, rural areas. Young women will be empowered to break down gender-based stereotypes, support gender equality, and express their voices through modern digital technology.
"I think that strengthening even one girl and giving her opportunities for self-development and providing her knowledge on women's rights and modern technologies makes her more globally involved. By educating her, you educate the future," says Ketevan.
Muksin "Jiro" Ibrahim III
Home Country: Philippines
Program: J-1 High School Program, 2014-2015
Kennedy-Lugar Youth Exchange and Study Program (YES)
Jiro is using his Greenheart Service Grant to organize a day of leadership training and workshops for youth living in the Province of Palawan. Community leaders and educators will be invited to present on topics related to personal development.
"After my participation in the unforgettable and very eye-opening Greenheart Global Leaders Conference, I realized that a leadership training can really change a person's perspective and create great global stewards," says Jiro. "Before I became an exchange student, I did not really care about other things, but after my cultural exchange experience, the leader inside me awakened and made me really motivated to do great things for the world. I want others have the same realization. This project will enable me and other leaders here to share our insights and help more aspiring leaders grow."
Mac Highwater
Home Country: Washington, DC, USA
Program: Teach Abroad – Colombia, 2017
Mac is using his Greenheart Service Grant to purchase classroom resources to support his English instruction and uniforms for the baseball team he coaches in Medellin – a low-income Colombian community. He integrates English into his coaching so that the children, ages 6 to 11, can practice their language skills.
"Helping to coach baseball helps me to better engage and connect with the kids I teach. This two-pronged strategy of coach/teacher is a useful one. It allows students to see me in a different, more human light. As result, our relationships tighten. It shows I'm investing more than just into their success as a student, but as a person as well," says Mac. "A uniform would be impactful for both the kids and the community because of what it visually represents. The children would take more pride in their team if we can properly equip them and give them each a jersey and pants. A jersey is something these kids have never received before."
Ezekial Hale
Home Country: Oregon, United States
Program: Teach Abroad – Colombia, 2017
Ezekial is using his Greenheart Service grant to revive the chess club for the students of Cristóbal Colón in Colombia through the purchase of chess sets and team shirts. He is also organizing a community-wide chess tournament.
"The objective of this project is to create a lasting positive impact by growing opportunities for the community. Sometimes there is only one chess set available, with ten or more students waiting to play. Particularly within public schools here, there are very few opportunities for supported activities which focus on challenging and engaging the mind more than the body," says Ezekial. "One student in particular has inspired fresh interest in chess in the community with her recent victories in local and regional tournaments. The students of this community are truly inspiring. Despite facing poverty, corruption, social and political turmoil, they remain positive and motivated to move forward. The younger people of Montería are energized and optimistic about their future."
Danielle Schalk
Home Country: Perth, Western Australia
Program: Teach Abroad – Colombia, 2017
Danielle is using her Greenheart Service Grant to organize a series of workshops focused on community development principles for the secondary school students of Liceo Central de Nariño. The series will culminate in the design and implementation of a community service project that serves an identified need of their Colombian community.
"Three primary tasks are vital in this process: empowerment, connection and networking, and responding to ideas and turning them into actions," says Danielle. "I anticipate that by gaining an introductory understanding of community work, students might feel more motivated to be active and positive contributors in their communities in the future. Additionally, I hope that the project will highlight students' capacity and inherent power to create positive change in their communities."
Rachel Hardgrave
Home Country: Texas, USA
Program: Teach Abroad – Georgia, 2012
Rachel is using her Greenheart Service Grant to remodel a community learning space in Muxrani, Georgia. Rachel uses this space to host her weekend English classes. The remodeling would include roofing, cementing, and painting.
"This room has not been remodeled in many years and I think it would create a very inviting and inspiring atmosphere for students to study in," says Rachel. "I'd like to hire an artist to paint a world map on one side of the room and a map of Georgia on the other side. I'd also like to paint the animals that live in different parts of the world in their specific countries. This will also be useful in teaching English because we can discuss the map, country names, animals, colors, vacations, and especially our dreams about traveling. I hope this project will make this center a much more lively place for children to study and achieve their educational goals."

Shanica Thyme & Janiel Bryan
(Shanica pictured above. Janiel pictured below.)
Home Country: Jamaica
Program: J-1 Work and Travel, Summer 2017
Shanica and Janiel are teaming up and using their Greenheart Service Grant to organize a two-day seminar encouraging parent and community involvement in schools and children's education. The seminar will conclude with the distribution of textbooks and school supplies for two primary-level schools in Kingston, Jamaica.
"The aim of the project is to lead by example in creating relationships between the primary schools and their respective communities," says Janiel. "We would like to teach the communities that giving as little as a pencil or notebook does make a difference in the life of a child who is in need."
Want to know how these amazing service projects turn out? Keep an eye out for follow-up stories on our blog! Are you interested in organizing your own impactful community project? Apply for a Greenheart Service Grant before our next application deadline — January 1, 2017.