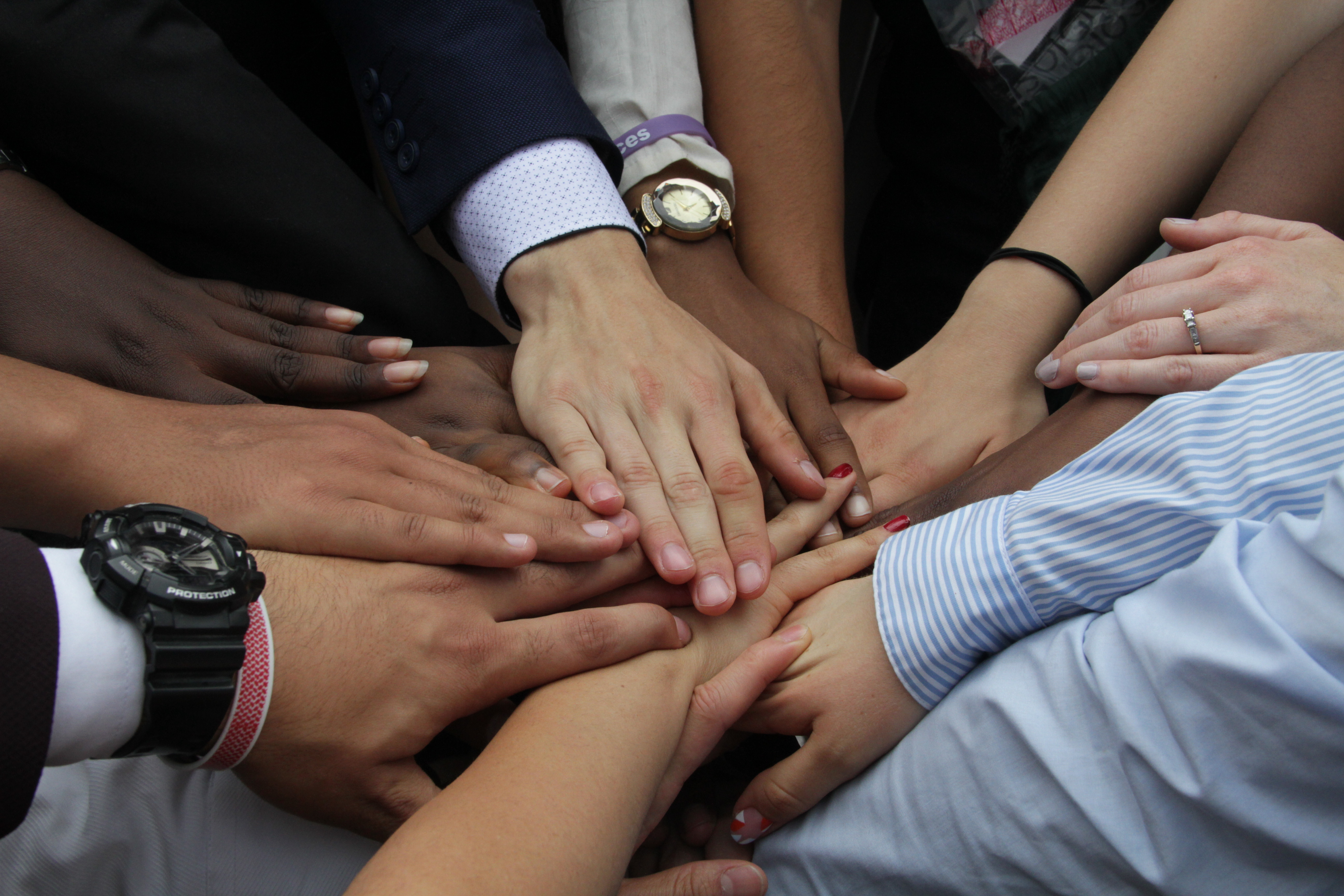 Did you know the Greenheart community volunteered 24,456  hours in 2017? This week, we'd like to spotlight some of the incredible efforts made by our Greenheart participants who have completed many of our Greenheart programs and walked away with insight on how to serve within their own communities. This culture of volunteerism echoes a chain reaction. Together we form a stronger network towards building a brighter and more sustainable future.
Ever wonder how impactful this movement of volunteerism can truly be? Check out what our Greenheart alumni have to say – it may leave you with a bit of take-home-inspiration for your next service project.
We give a green thumbs up to these inspiring young leaders!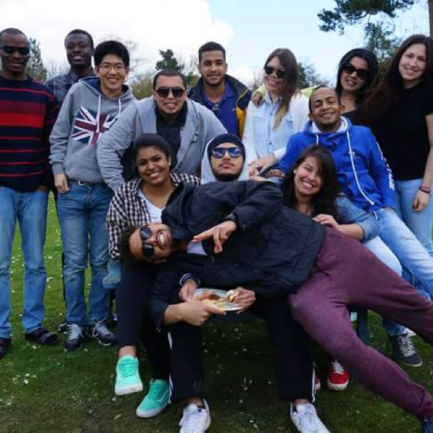 Samuel Takyi-Elkannah
Home Country: Ghana
Program: Work and Travel, 2012
Our Greenheart Global Leaders Conference Alumni, Samuel, mentions that he had the time of his life volunteering out of his comfort zone during a Go-Gap year traveling around Northampton, UK.
"Through the lens, I saw it as a transition period and a time for reflection towards my next move," says Samuel. "There's nothing more fulfilling than being a servant-hearted individual towards a mission-driven course, knowing it's impact is innumerable and its rewards cannot be quantified in monetary terms. Together, let's be part of the success story by igniting the spirit of volunteerism."
We are thrilled to see how volunteering is changing the hearts and minds of these young leaders. We are looking forward to igniting the spirit of volunteerism through your words, Samuel!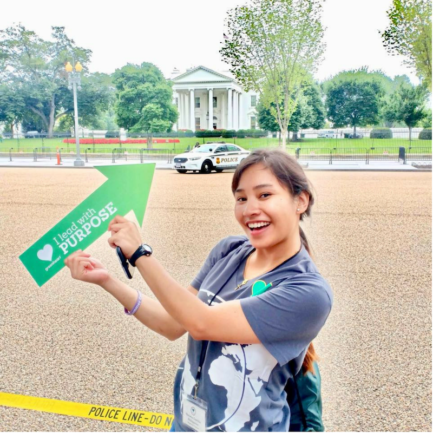 Christie Castillo
Home Country: Philippines
Program: Intern & Trainee, 2017
Christie Castillo, an Intern & Trainee participant, strongly believes in helping others through the spirit of volunteerism. She had the opportunity to volunteer during last year's Hurricane Harvey and gave the community all her support.
"We cooked for those who fell victim to the storm for two consecutive days by providing meals to them. That was a heart melting moment for me, because no matter how tired I became, one single smile made everything worthwhile," says Christie.
Some of her upcoming volunteer objectives include a strong focus on today's youth in education.
To make the youth of today know their worth to the community and society.
To teach today's youth the importance of communication.
To help today's youth understand the importance of the environment and their role as a new generation, preserving a greener future.
We applaud Christie's commitment to the upcoming generation and are so proud of her dedication in educating her community on the true importance of volunteering!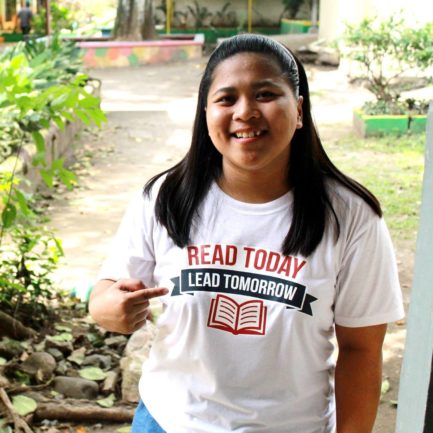 Jemima Noreen David
Home Country: Philippines
Program: Intern & Trainee, 2014
Jemima is an Intern & Trainee alumna and one of our Greenheart Service Grant recipients who used her funds to build a library on wheels from start to finish for kids in her hometown community, which she named, "Cart Reader." It's used to provide useful books and school supplies to schoolkids so that they have access to hands on learning experiences and to help them develop a passion for education.
"Volunteer service has played a huge part in my life. I have committed myself to teaching children of different ages during the weekends. I want to make a difference. I want to use my talent, time and treasure to reach those who are less fortunate by extending a helping hand and warm smiles to everyone, because after all, what the world needs is love."
We appreciate your kind heart, Jemima. Looking forward to seeing the impact you'll make on others through your honorable projects!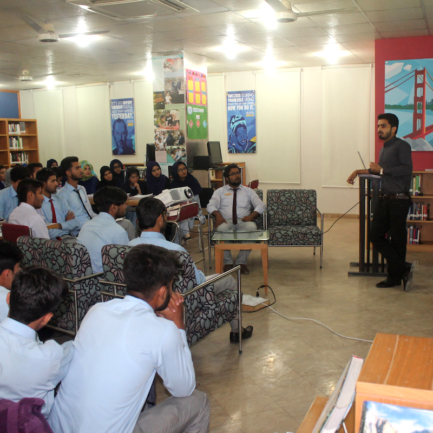 Rashid Rehman
Home Country: Pakistan
Program: High School Programs (YES), 2014-15
Our Greenheart High School Programs Alumni, Rashid, spoke on behalf of World Humanitarian Day at Lincoln Corner, the Islamia University of Bahawalpur. He volunteered his time in two separate sessions with university students and conducted presentations on the importance of serving others. One special moment of the day was spent paying tribute to the workers who lost their lives through their service.
Acknowledging others is a noble act of kindness that often gets overlooked. We are very fortunate that our Greenheart Alumni do their best to share their passions and gratitude with their communities.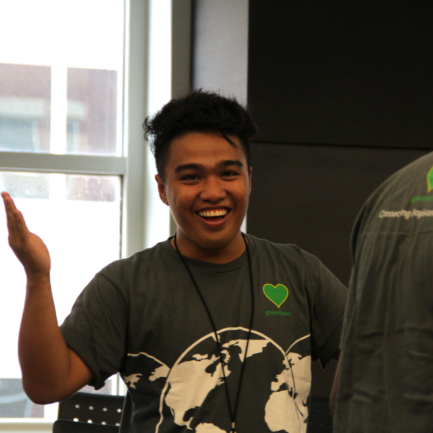 Jiro Ibrahim III
Home Country: Philippines
Program: High School Programs (YES), 2014-15
Our Greenheart High School Exchange alumni, Jiro, reflects on the importance of volunteering in his life after his most recent involvement with the Greenheart Global Leadership Conference in Washington D.C.
"Volunteer service is very important to me because it gives me the feeling of contentment – that I am doing something to help the world. That I am within it, fighting through the challenges of time, acting for change and leading with my heart," says Jiro. "Volunteering has been a big part of my life since the time I experienced cultural exchange. It is indeed one of my most valuable lessons in life which gave me the motivation and commitment to do anything to help other people, the environment, and all things on our planet."
Thank you for sharing your inspirational stories! We are so proud of our Greenheart Alumni who dedicate so much of their time and efforts to the spirit of volunteering. We thank you for the official introduction to our annual Greenheart Week of Service!
For more inspirational insight, please follow us on Facebook and Instagram as we begin sharing tons of motivational news with our Greenheart community this week!
Happy Volunteering!