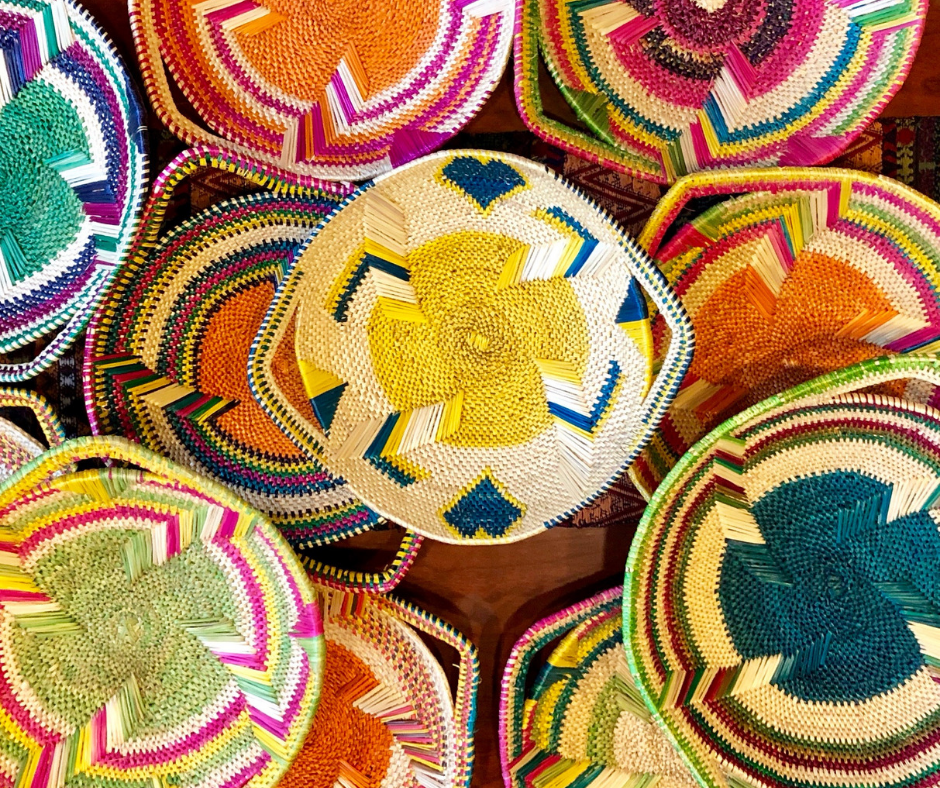 Fair trade is one of the best treasures of Greenheart's mission.  When we think of Greenheart, many of us tend to focus on the cultural exchange programs between people (because that is the bulk of what we do!). However, in celebration of our yearlong theme, Standing with the Environment, we welcome Greenheart staff member, Andrea Dennis, to offer some insight and education on fair trade – a unique facet guiding the work of our beloved Greenheart Shop.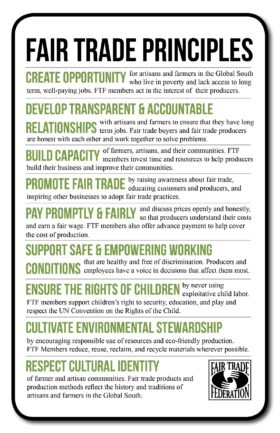 What is Fair Trade?
"While most of Greenheart focuses on the exchange of people through cultural exchange programs, fair trade focuses on direct community development in the U.S. and abroad. What I love about fair trade is how it overlaps so many sectors: social enterprises; job creation; preservation of traditional handicraft techniques and organic farming; anti-sweatshop; anti-human trafficking; environmental preservation; working with some of the most marginalized people on the planet; long term partnerships; and offering amazing apparel, food, beverages, handicrafts, and more.  It is also much more accessible than most people realize. Now major brands like Aldi carry fair trade goods! As consumer demand shifts, more and more companies are transforming their supply chains and taking a look at how their work benefits people and planet.
It is unfortunate that treating people fairly and using our resources responsibly is not the norm. However, it is encouraging that people are demanding change, and not from the perspective that we can simply buy our way out of unjust systems.
The Movement
The fair trade movement also encapsulates threads of reducing what we buy, mending what we have, swapping our goods, and social activism.
In many ways, I feel like Greenheart is a pioneer in the cultural exchange industry because of the risk we have taken to diversify and deepen our mission through fair trade. The Greenheart Shop has not only been influential in the marketplace, but it also supported Chicago becoming the largest fair trade city in the U.S. through its involvement in the nonprofit coalition organization, Chicago Fair Trade.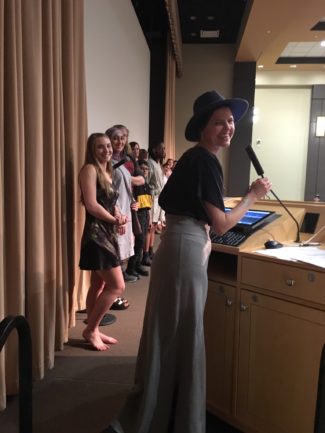 Take A Stand
Join me this month in making fair trade a part of your everyday life through one of the following actions:
Personal Action: This week when you shop at the grocery store, see if you can replace one item for a fair trade option. Read the label. Consider where it came from, who made it, and mindfully enjoy. We'd love to see it on social media too (#haveagreenheart).
Collective Action: One of the best collective actions we can engage in is to help change procurement methods. For example, the Chicago Greenheart offices procure coffee from a fair trade coffee company in Chicago. So if you are a part of any groups including church groups, school groups, book clubs, etc…, invite your community to consider changing its procurement process and agreeing to go fair trade. You can find fair trade coffee, sugar, and even vino! Send an email today asking your community to make this simple but powerful change.
Greenheart Office Action: Join me at the World Fair Trade Day downtown. It is free and you'll see the Greenheart Shop there!
Eager to share YOUR stand with the environment? Log your volunteer hours in the Greenheart Club and share your environmental actions with us on both Facebook and Instagram.