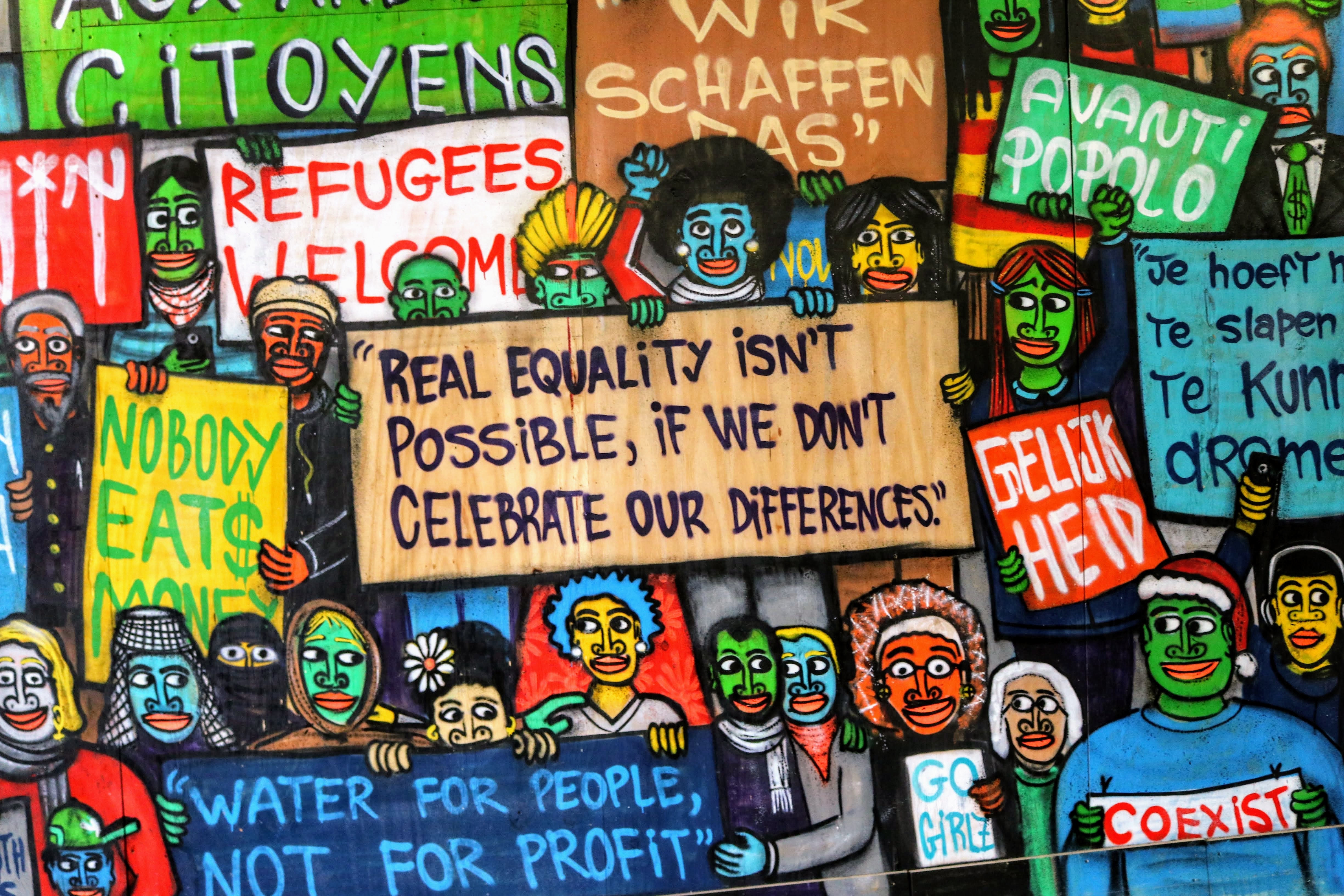 Each month, our Greenheart International social media platforms house a safe space to speak openly about environmental trends and challenges. We offer individual spotlights throughout the year from our own staff members to touch on unique inspirational topics involving our Greenheart theme of 2019, 'Standing With the Environment'. We hope for you to join us with some of your own inspirational insight and feel motivated to take a stand for yourself and our planet.
We give out a warm welcome to Greenheart International's Assistant to the President, Ryan Bell who takes over the month of February's inspirational topic, 'Climate Justice is Social Justice,' as he delivers a powerful message that examines what social injustice entails and how our planet fits into the overall construct: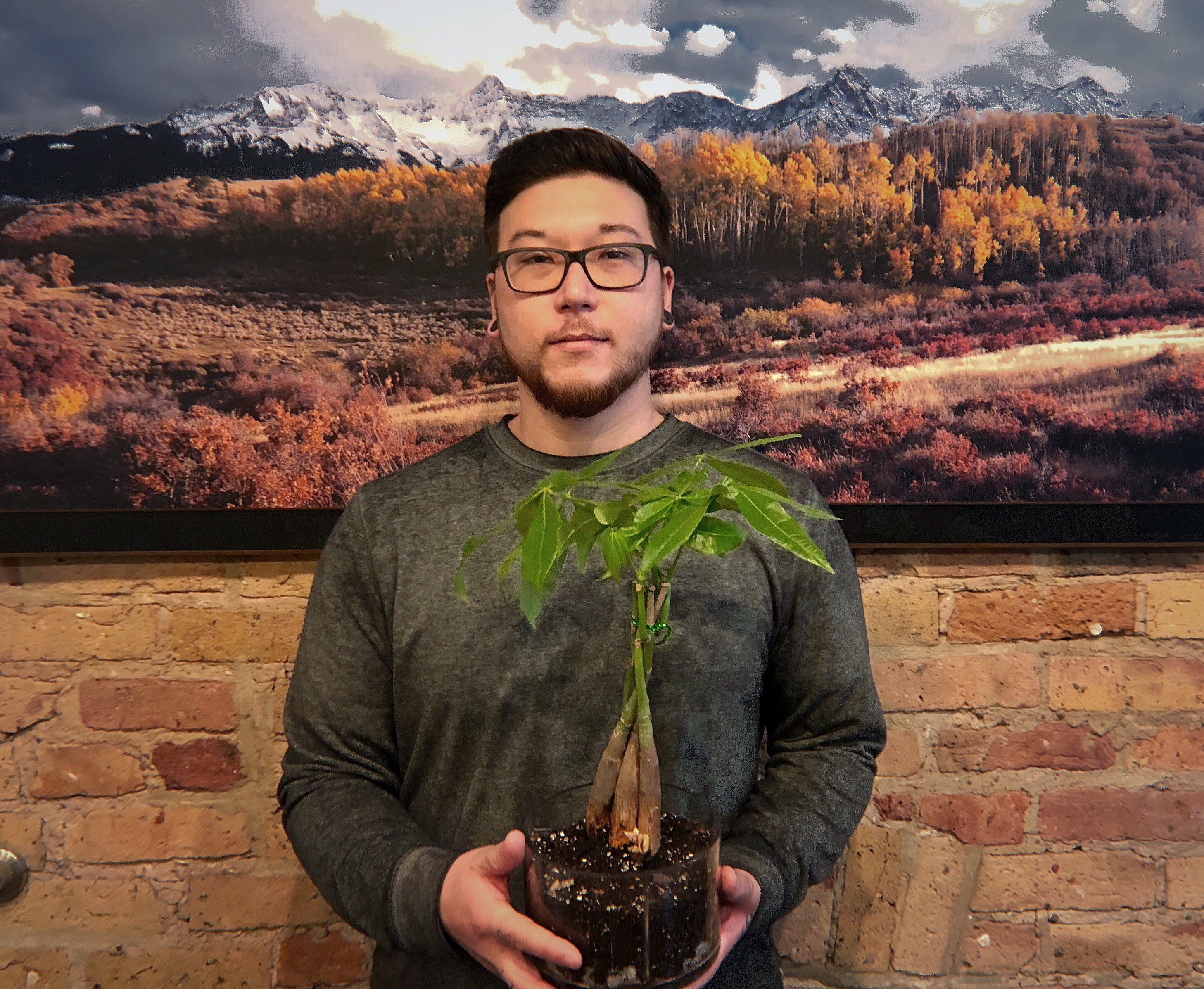 "I've lost count of the number of times I've heard that environmental justice is "an issue for the privileged," says Ryan. "Even now, as consensus around climate crisis makes its way into the mainstream with increasing urgency, a lack of concerted action persists. Still, it's an understandable sentiment, especially when it comes in the context of other social justice issues, like economic democratization and anti-racist organizing. Usually, it goes something like this: When you're out here struggling to put food on the table, keep a roof overhead, and avoid being shot, worrying about polar bears and melting ice caps is something of a luxury. Of course, that's an over-simplification; yet it isn't hard to see the strands of truth tangled up within it.
Some of those strands are traditional narratives around environmentalism–narratives which have historically prioritized conservation of wilderness and the protection of plants and animals, often with little to no mention of the human angle. Don't get me wrong, there are countless good reasons for preserving wild spaces; but for communities that have long struggled against social and political marginalization, such positions can exacerbate an inherited sense of dehumanization. How could we not be cynical about a worldview that seems to place greater value on the lives of rare frogs than it does on poor children of color? Indeed, how could we ever come together as a multi-racial society to speak out on behalf of oceans and rainforests when so many of our own communities lack the social and political autonomy to speak on behalf of themselves?
By presenting the issue as one of human behavior versus the natural world, traditional environmental narratives end up perpetuating the same false dichotomy that enabled (and enables) such endless exploitation in the first place. Whether used to justify the extraction of tar sands for oil production or conversely to argue that humanity must fulfill the role of planetary savior, the assumption that mankind is fundamentally separate from nature is at the very root of our dysfunction. Moreover, it is a belief that lays the groundwork for the positioning of certain people against others. (Consider how labels like "animal" and "savage" have long been bound up in the language of racism.)
This illusion of separateness is a constant reminder that there is no environmental justice without social justice; each struggle informs the other, and both have roots in the inter-generational trauma of alienation from land and community. That interconnectedness is true of all our movements for justice, and so any narrative that treats one issue as somehow independent from another is fundamentally flawed from the start. While it is practically true that activists and organizers must choose specific areas in which to focus, that work must be carried out under a single banner of our collective interests–the flourishing of all life. Simply put, we should recognize that the process of environmental destruction doesn't play out in a vacuum–but rather it does so in relation to and resulting from the existing dynamics of society, something that has long been and continues to be dominated by injustice and inequality.
Thus, any narrative that presents the natural world as a thing somehow distinct from society only serves to enable the ongoing destruction of our planet. Most often, this characterizes nature as something to be controlled, exploited, and converted into capital for the benefit of (certain) people. And it is the very same power–the unsustainable and unfettered drive of capitalism to produce in perpetuity–that dehumanizes poor and working people around the world. Two sides of a coin, these forces fuel the machinery of both devastating environmental disregard and the systematic marginalization of our communities. It is an insatiable hunger of capitalism to com modify life itself.
What we now know well is that poor people and people of color experience the consequences of environmental injustice first and to disproportionate extents. On a global scale, developing countries are already being ravaged by changing climates, even though they are far less responsible than wealthier, industrialized countries for their cause.
The interdependence of environmental justice and social justice, however, is not limited to the relatively recent consequences of climate change. Rather these are the newest iterations in long-standing legacies of exploitation, especially in the United States. The water crisis in Flint, MI may have reached headlines in 2014 (continuing to this day), but its roots stretch at least far back as the turn of the 20th century. Indigenous Americans have been fighting for half a millennia to protect their native lands and cultures from the jaws of empire, while contemporary resistance to oil and gas pipeline projects constitutes only one battle in a long-fought war for dignity and autonomy. And through complex histories of racism and economic exploitation in America, "sixty-eight percent of African-Americans [currently] live within thirty miles of a coal-fired power plant, the zone of maximum exposure to pollutants that cause an array of ailments."
The bottom line, as Mychal Denzel Smith writes in The Nation, is that "our environment—the air we breathe, the water we drink, the fuel that powers us—is inextricably linked to every other issue we face. As [new studies show] us, environmental justice is a crucial aspect of anti-racism work in the United States. Not only that, the fight for our environment is a fight for oppressed populations across the globe."
Dr. Martin Luther King, Jr. reminded us that injustice anywhere is a threat to justice everywhere–and that applies across issues just as much as it applies across geographies. Perhaps his greatest mission was to help us recognize the deeply interconnected nature of those threats: "When machines and computers, profit motives and property rights, are considered more important than people, the giant triplets of racism, extreme materialism and militarism are incapable of being conquered."
It is no coincidence that those very triplets he mentioned in 1967 together encompass the driving factors of man-made climate change. The very systems that have long preyed on marginalized communities are in fact the same systems that have long preyed on our environment; and now we are living those consequences. This month, with Dr. King's holiday just behind us and February designated for the study and celebration of Black History in America, let us consciously pursue his legacy. First and foremost, that means being honest with ourselves about the interdependence of life itself: Once we realize that there is no essential distinction between "environment" and "society", even the title of this piece becomes self-evident. Whatever we stand for, let us recognize that humanity itself remains a living component of an intricate and interdependent global ecosystem. If we can start there, tomorrow just might hold the hope of all people and planet truly connected."
Eager to take YOUR stand with the environment? Stay up to date by logging your volunteer hours in the Greenheart Club and follow us on both Facebook and Instagram.