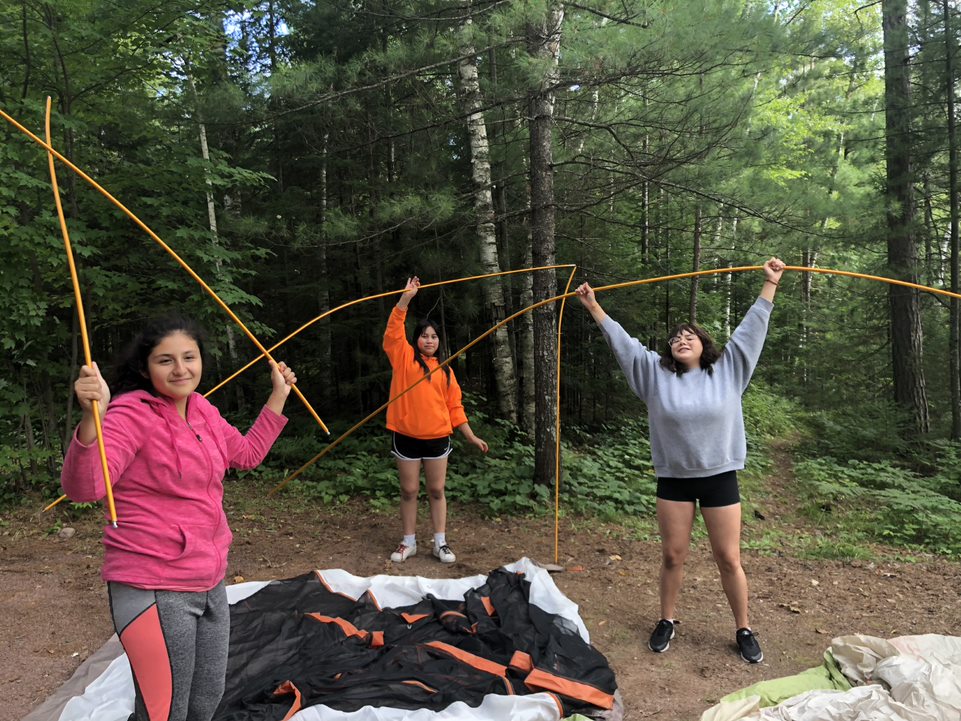 We just wish we had s'more time with our campers at Camp Greenheart this summer! The season has come and gone in just three short months we've conquered all four of our Camp Greenheart programs & WHAT a journey it's been!
Each year, we welcome Chicago youth to have the ultimate summer camp experience filled with team building, confidence boosting, and creativity-inspiring activities—free of any financial burden with the outstanding support of our donors. This experience is enriched with environmental, social, and cultural awareness education that empowers campers to become global leaders in their own communities and head home with a deeper appreciation of the environment and the world around them.
Overall, it's been an incredibly rewarding year alongside Chicago Voyagers and our friends from Mikva Challenge, Horizons for Youth, Centro Romero and GirlForward — nothing beats our outdoor adventures together in Turtle Flambeau Wisconsin.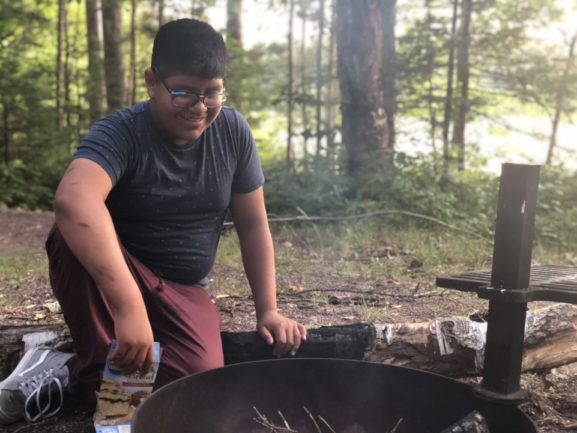 Here's what our campers have to say about their camp experience:
"Thank you so much for helping youth like us get an outdoor experience. This was the first time I saw the stars in the sky and with your help, I learned more about environmental sustainability."
"At Camp Greenheart, I got this amazing chance to explore nature. I also learned how to canoe and swim as well. I wouldn't be able to do this without your help so thank you so much!"
"I am very grateful for Camp Greenheart. Thanks to you I was able to meet new people that I can gladly call my friends. I got to experience lots of new things like pitching a tent and see shooting stars and it's all thanks to you."
"I thank you for your generosity. Because of you I was able to step out of my comfort zone and do something I never thought I could do. Thank you!"
Camp activities included:
❤   Canoeing, hiking & toad hunts
❤   Environmental awareness workshops
❤   Camp fires, s'mores, and scary stories
❤   Teambuilding games and friendship bracelet making
❤   Star gazing and philosophizing
❤   Pitching tents, cooking food, and learning "Leave No Trace" ethics
Some Camp Greenheart Major Takeaways:
96% of campers now say they care more about nature and the environment – a 26% increase after attending camp!
100% of campers said they believe their personal actions influence other people – a 28% increase after attending camp!
92% feel confident in themselves and their abilities – a 16% increase after attending camp!
100% of campers saw a sky full of stars for the very first time
80% of campers thought about their strengths and passions for the very first time
Environmental Promises!
Whether it was being immersed in the great outdoors or philosophizing on a sky full of stars, campers saw a spark in their environmental impact and created their very own promises to the planet.
❤ "I pledge to be aware of my surrounding environment and how I could impact it." – Drena
❤ "I pledge to reduce my use of plastic." – Tasnim
❤ "I pledge to always have fun in the wild." – Aaliyah
❤ "I pledge to use less water when I go home and time myself in the shower – Alondra
❤ "I pledge to be peaceful within myself." – Lanyia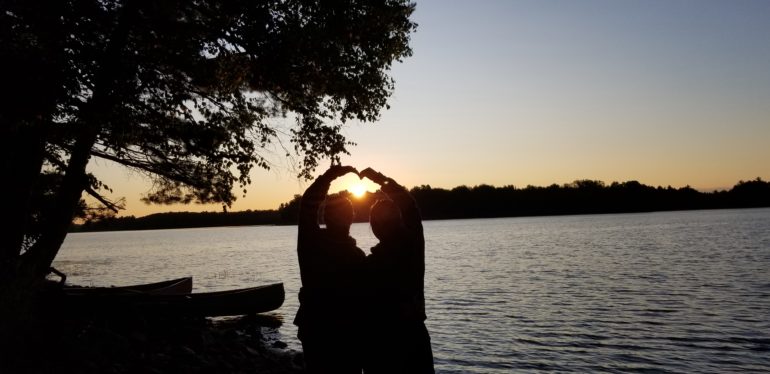 How can YOU experience more of Camp Greenheart?
We thank you for supporting Camp Greenheart, our Odyssey programs and our Greenheart mission of connecting people and planet to create exemplary future leaders. We hope to continue making our programs an empowering experience for all!
Cheers to 2019!