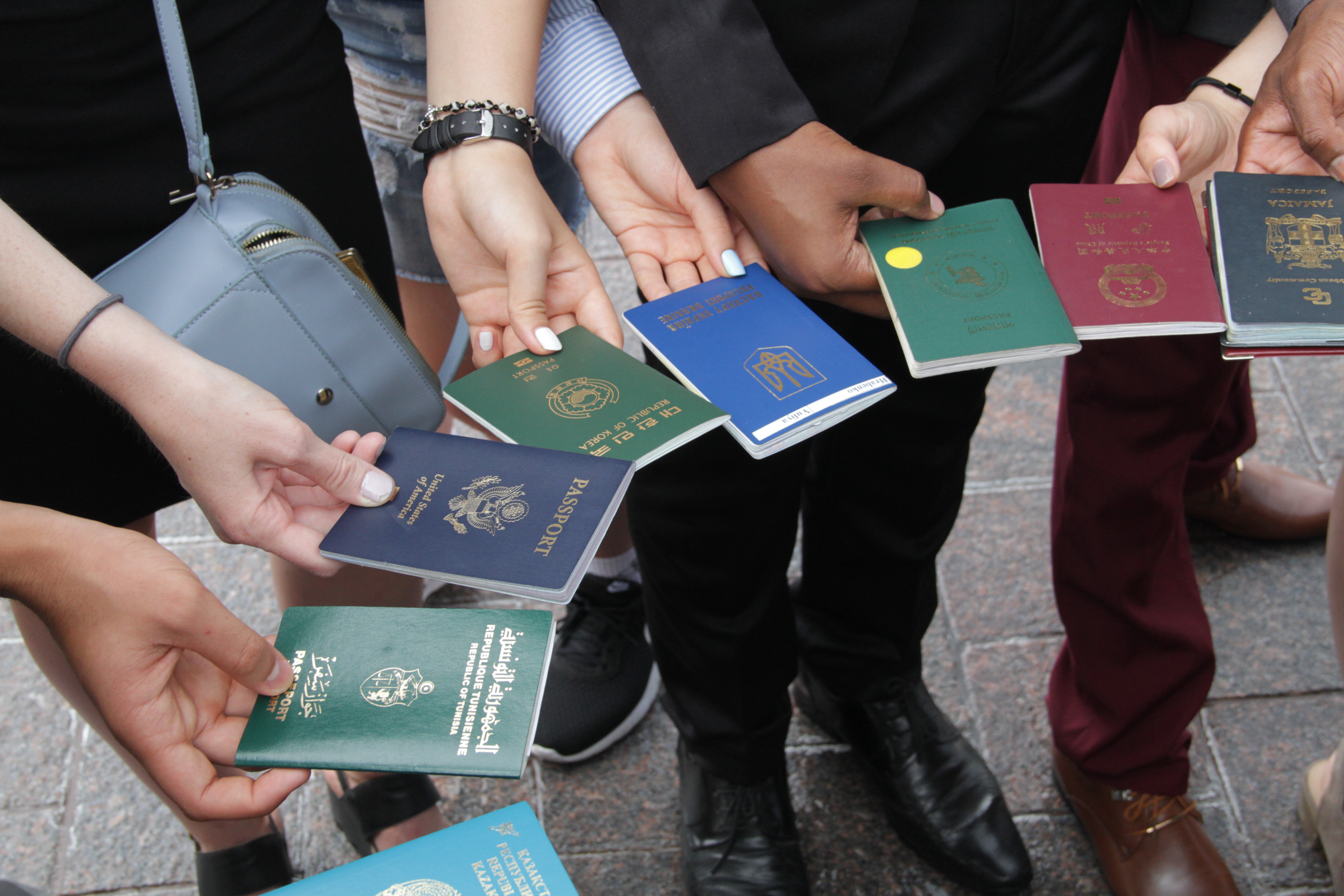 Two weeks ago, the U.S. State Department released a new policy, requiring visa applicants to share information about the social media accounts they have used in the past five years.  We know government policies can be confusing or cause uncertainty, so we've collected some of the most frequent questions (and answers!) about the new policy and how it might apply to YOU.
1. What is it? 
The policy requires individuals applying for a visa to provide their usernames or "identifiers" for several common social media platforms. Additionally, applicants are asked for telephone numbers, email addresses, international travel and deportation status, as well as whether any family members have been involved in terrorist activities throughout the past five years.
2. Does this apply to me?
If you're applying for a visa to the U.S., the answer is almost certainly yes! The new regulation went into effect on May 31, 2019.
3. Why does the U.S. government want this information?
Essentially – for security purposes. The U.S. government wants to ensure that people who are applying for visas are who they claim to be and that they are being transparent about their reasons for coming to the United States.
4. Which social media platforms are listed on visa applications (DS-160, DS-156, DS-260)?
Facebook, Instagram, LinkedIn, Pinterest, Reddit, Tumblr, Twitter, and YouTube are currently listed. Some platforms with a more regional focus, including Douban, VKontakte (VK), and Youku, are also included. Additional platforms may be added and applicants are invited (but not required) to provide usernames from unlisted platforms.
5. Should I be worried about what I share publicly on social media?
It's always a good idea to be thoughtful and intentional about how you use social media. We recommend reviewing your social media accounts to ensure any information you share publicly, such as your birthday or a current job title, is correct. Know that the State Department expressly states that an applicants' race, religion, ethnicity, national origin, political views, gender, or sexual orientation cannot be used to deny a visa.
6. Do I need to provide my passwords for social media platforms, too?
No, and please don't! You are only required to provide usernames for the social media platforms listed on your visa application.
7. I have a social media account that I would rather not share because it's embarrassing/silly/a creative project. Can I leave this one out?
If the visa application asks about this social media platform, you are legally required to provide it if you've used it in the past 5 years. Not providing this information would be grounds for denial.
8. What if I no longer use the social media platform?
Visa applicants are required to provide their usernames for social media platforms they have used in the past 5 years. So, if you no longer use Facebook, but did use it 3 or 4 years ago, you will need to provide your username.
 If you have more questions, we encourage you to check out the State Department's Frequently Asked Questions – and we'll provide updates as we learn more.