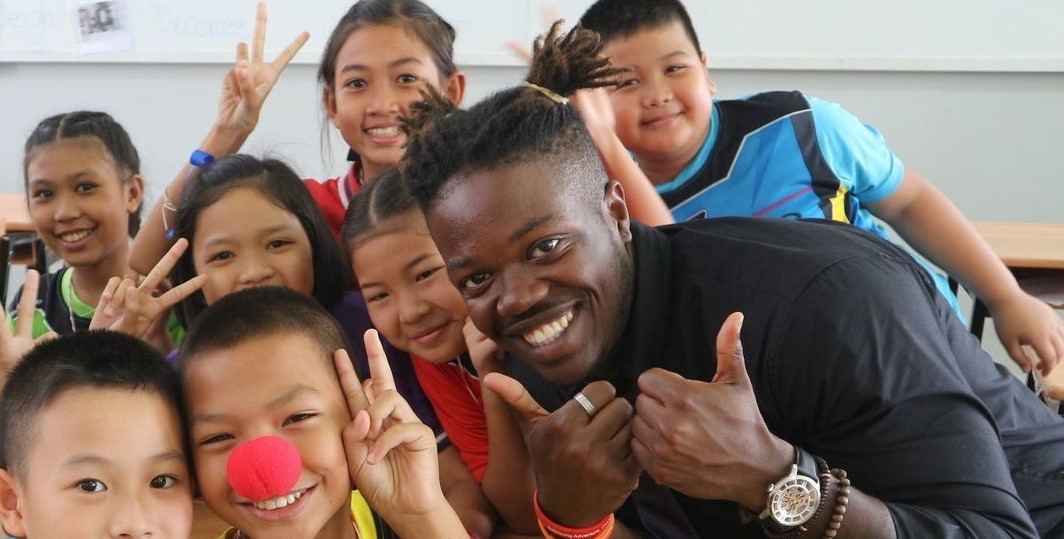 It's Teacher Appreciation Week in the United States and today, May 7th, is National Teacher Day. This is a time for celebrating the tremendously hard and important work that teachers do.
Every student knows that teachers don't just prepare us to get things "right." Of course, they educate us about important historical events and teach us how to solve math problems. However, their contribution to students' lives is much bigger than that – teachers give us tools to understand the world around us and to communicate in ways that shape our lives, careers, and passions. As a political scientist, I know that the tools teachers provide also shape our ability to work together across differences, to innovate, and to address cross-border challenges, like climate change.
In today's increasingly interconnected world, education experts say it is more important than ever that we incorporate cross-cultural lessons and language learning in our schools. For the same reason, it is more important than ever to recognize those who are leading the way by teaching outside their home country, teaching world languages, or otherwise bringing global awareness into the classroom.
At Greenheart we are proud to have so many teachers to recognize this week—from those teaching English abroad, to international teachers who bring the world to American classrooms, to teachers traveling with their students on our school-to-school exchange programs. Thank you, Greenheart Teachers, for empowering the next generation of global citizens!
Did your teacher encourage you to participate in an exchange program, study abroad, or learn a world language? Let them know how much their work matters by using the hashtag #ThankATeacher. Tag your teacher (if possible) and tag us (@GreenheartInternational on Instagram or @GreenheartEX on Twitter), so we can say thanks, too! We'll be sharing our gratitude all week long – keep an eye on our social media for some spotlights and features.