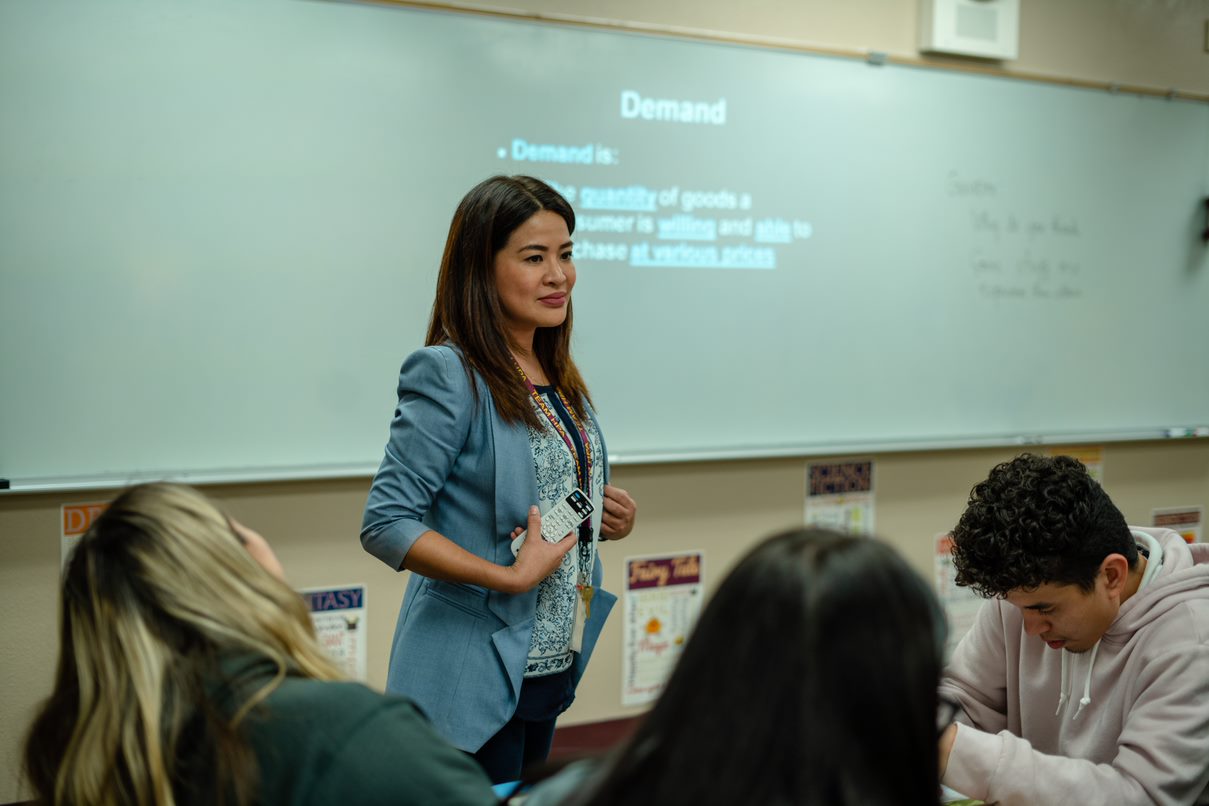 By: Bonnie Washick, External Relations Manager
To kick off International Education Week, Greenheart International is excited to announce a new grant of up to $1000 for Greenheart teachers who work with a local colleague on a project that benefits their students, school, and broader community. Greenheart's new Teach-Pair-Share grant is inspired by the think-pair-share classroom exercise. A pair of students is central to the exercise — literally! — which uses collaborative discussion to improve what each individual brings to the table. In a similar spirit, the Teach-Pair-Share grant celebrates the unique opportunities for professional development and collaboration that teacher exchange programs make possible.
If you're an American teaching abroad on a Greenheart Travel program or a Greenheart Teach USA exchange teacher, we hope you'll apply! All you need to do is work with a local colleague on a project that will benefit both of your students. For example, you might collaborate in organizing a language-immersion day or creating an educational garden. The application can be found here and the deadline is January 1, 2019.
While we're thrilled to honor the amazing professional collaborations that arise from teacher exchanges, we know that international education isn't limited to teachers or even to a classroom. Sharing ideas, gaining new skills, and growing through exposure to new cultures is central to all of Greenheart's programs. For example, Greenheart Alumni Council member, Jemima David, shares that participating in the Intern Exchange program gave her an "understanding about cultural, social, and educational diversity" that "allows her to show respect for other cultures and people."
Those who go abroad aren't the only ones who benefit from cultural learning. American Host Parent Paul Bradl describes hosting a High School exchange student as "one of the best decisions" his family made. He adds: "We have a lot of fun sharing our culture and history…while we learn their culture and history from them. We have a ton of fun exploring our community, learning new things and seeing things from a different perspective."
To celebrate the many forms of teaching, pairing, and sharing that exchanges make possible, Greenheart will post different takes on what international education means using the hashtag #IEis throughout the week. Join us by using #IEis to explain how you've grown personally, professionally, or otherwise, thanks to an international exchange program (and be sure to tag us!). We'll kick it off by saying #IEis immersive, experiential, mutual learning through international exchange.
Apply for Greenheart's new Teach-Pair-Share grant!
Deadline to Apply is January 1, 2019.