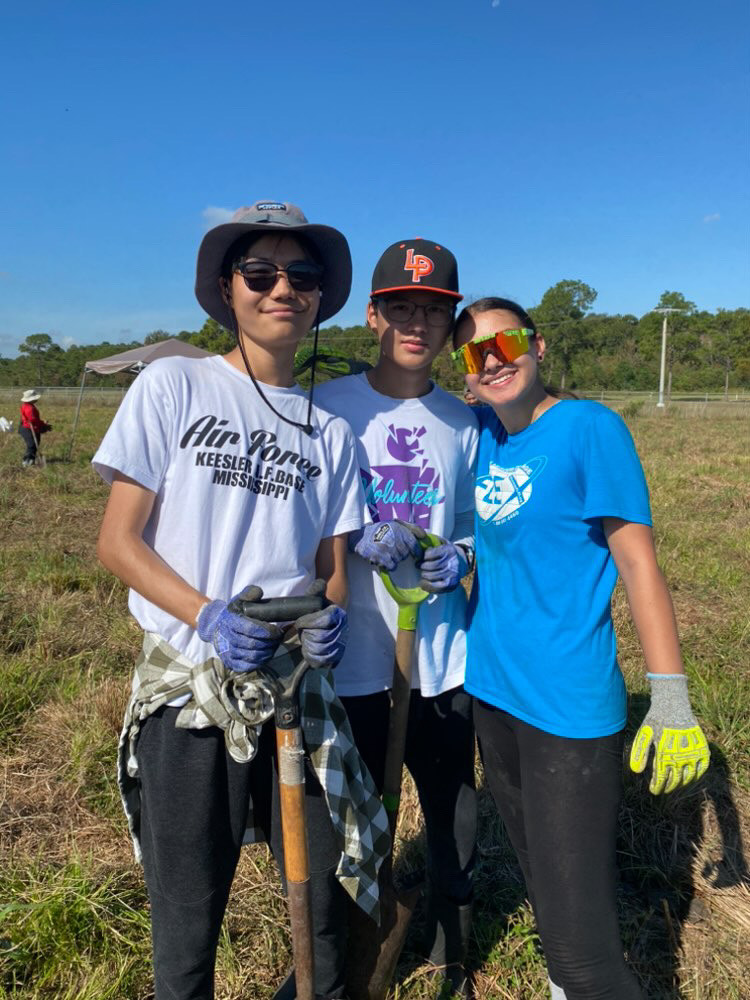 Patricia is a Serbian FLEX (Future Leaders Exchange Program) student placed in Houston, TX. In this blog post, she shares the exciting start of her program this fall and a volunteer event she was a part of.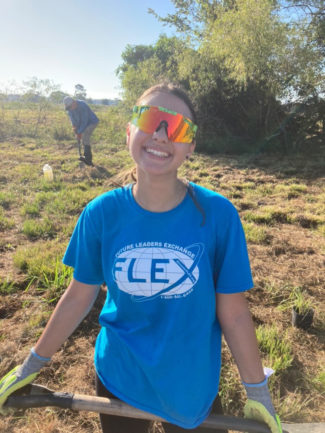 I remember when I started high school. A lot of new information, unknown people and an amazing offer: opportunity to be an international exchange student in the United States for a whole school year. After a long period and working hard, the Future Leaders Exchange Program informed me that I became a finalist. This promised to be a wonderful experience; but there is much more.
Saying bye to my family back at home, but also stepping into a new adventure felt unusual. I really enjoyed traveling. Thanks to the marvelous FLEX program, I could have experienced flying by airplane for the first time and made friends from other continents.
The day of the arrival to my host city, Houston, my host mum was waiting for me at the airport. She showed me the city, my host school and my host sisters. In the first weeks, I also met my local coordinator from the team Greenheart Exchange, and had a meeting with other exchangers. Everybody was so welcoming and helping.
Now I have been here for almost three months. I can tell that I made some really good friendships and had a lot of fun. I am doing track and cross country in my host high school, Andy Dekaney. I would also like to try out soccer and javelin-throwing. I have gone to lots of football games, malls and watched movies. I also had the chance to see how pep rallies look like. I have visited Chinese buffets, Dave and Buster's, weddings in Chicago and I have met my host family's relatives in Mississippi. I have visited other states as well, for instance, Washington, Arkansas, Louisiana. I had the opportunity to experience a real American Homecoming. Another highlight was when we had fun in a Carnival with my host sisters and cousins.
At school, sport is not the only thing I do as an extracurricular activity. I also have the class Debate and Speech, where I plan to compete in the category drama. I have never tried acting before, but our teacher gives us a professional education. I have already been at a real Debate and Speech competition.
Furthermore, one of the best days is when we were volunteering. I made many friends from all over the world. At Armand Bayou Nature Center, we planted flowers  in a big field. It was amazing team work. Digging into the ground together (because it was not easy), putting the plants into the hole, making sure it is not too deep or unstable, and watering it in the end. I made new friends and won a birdhouse on the raffle which I exchanged for a pumpkin decoration with one of my new friends. It was a fun day, especially because I knew I had been a member in an absolutely useful activity and took a step to change the world in a better way. Greenheart suggests many volunteering ideas, and I cannot wait to help again.
As an exchange student, time flies. Sometimes I get homesick, but then I usually talk with my host mum or friends here. My host family helps me a lot dealing with anything. My host sisters are amazingly cool girls, they show me how living with them is interesting and sometimes challenging. They always cheer me up.
I have already learnt a lot from this opportunity I could live with. Being independent, solving problems on my own, making new friends are not easy, but this teaches me, and makes me a stronger person. I am so thankful and glad that I could be an exchange student.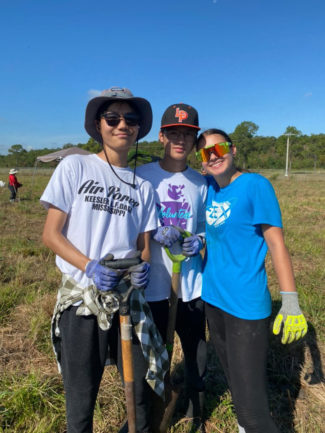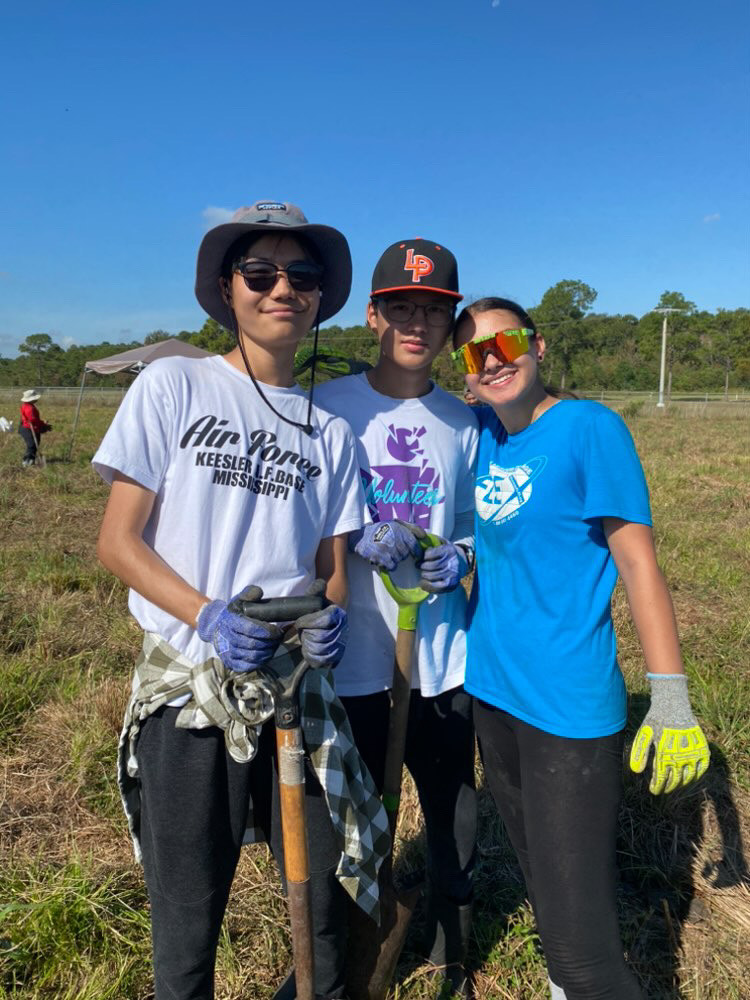 Thank you Patricia for sharing this with us, and with your community in Houston!
If you'd like to learn more about hosting an international student like Patricia, visit HostwithGreenheart.org.
For those of you who'd like to work with students from around the globe, visit PlacewithGreenheart.org to get started!