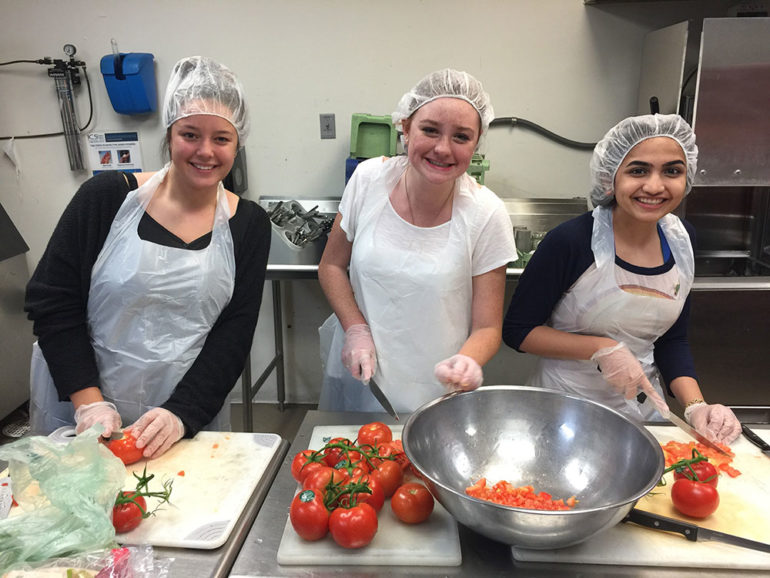 The holidays are upon us and that means many people giving back to their communities by volunteering. Greenheart encourages all participants and alumni to document those special moments serving their communities by submitting their best photos to our annual Holiday Volunteer Photo Contest! We will highlight all volunteer photos that adhere to our guidelines on our Facebook page and two winners will be chosen by the entire Greenheart community. Happy holidays and happy volunteering!
Submit all photos by January 5, 2018 at 12 p.m. CST. 
Voting opens on our Facebook page January 8th at 10 a.m. CST and closes January 15th at 10 a.m. CST. 
What You Can Win
Rules and Eligibility
Must be a Greenheart Exchange or Greenheart Travel participant or alumni
Photos must depict the contestant volunteering during the 2017-2018 holiday season
Photos must not be electronically modified (this includes editing photos or retroactively adding any logos or images)
There will be a total of two winners. One taken from each of the following categories:

Holiday Volunteer Photos taken IN the United States
Holiday Volunteer Photos taken OUTSIDE of the United States
Helpful Tips on How to Submit a Winning Photo
Check out Greenheart's very own guide to capturing the perfect photo
Submitting a photo with Greenheart pins, t-shirts, or stickers in it will get you extra brownie points!
All individuals who submit a photo to the Greenheart Holiday Volunteer Photo Contest consent to Greenheart International's use of that photo with or without the individuals name for any lawful purpose, including for example such purposes as publicity, illustration, advertising, and Web content.