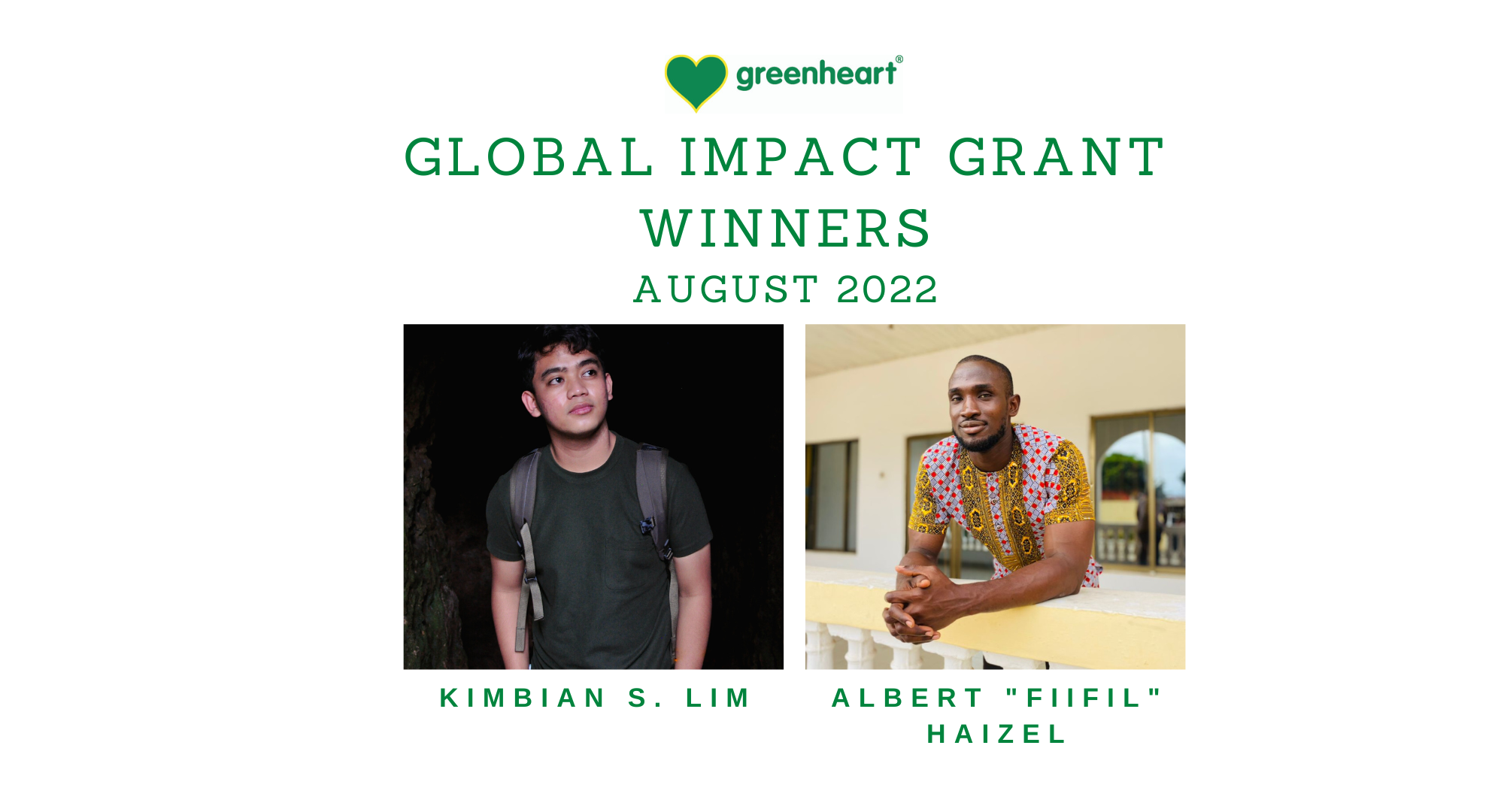 Greenheart believes in connecting people and planet through fair trade, personal development, environmentalism, and volunteerism.  Our cultural exchange programs help create global leaders by building mutual understanding and fostering diplomacy. And Greenheart encourages our alumni to give back to their communities through our Global Impact Grant.
A Greenheart Global Impact Grant is a financial award of up to $1,000 given to exemplary members of the Greenheart community. It provides current participants and alumni with the opportunity to create, improve, or maintain a community-focused project abroad or at home. As the Greenheart alumni network continues to expand, more and more of our participants are working towards an environmentally sustainable, socially just, and peaceful world.
Congratulations to our August 2022 Awardees:
Kimbian S. Lim // Philippines 
Albert "Fiifil" Haizel // Ghana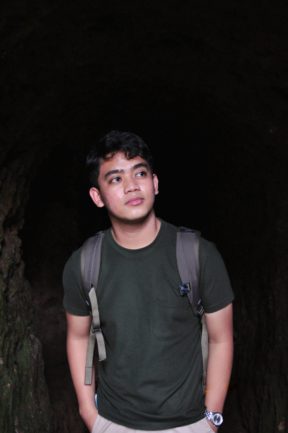 Kimbian S. Lim, a former High School YES student in 2017-18, wins for his Project Lumba to protect the marine wildlife in the Philippines.
From General Santos City, Philippines, Kimbian Lim attended a Michigan high school with Greenheart on the YES program back in 2017-18 and was a participant at the 2019 Greenheart Global Leaders Conference in Washington DC. Today, he is an advocate for active citizenship, media and information literacy, and youth participation in governance.  Kimbian is an electronics engineering student, and also currently the Volunteer Head of Yabong Philippines Inc., a non-stock, non-profit youth-led organization that promotes youth participation in governance, Vice-President of the United States Government Alumni Association – SOX Chapter, and a Core Member of the Sangguniang Kabataan – Fatima Task Force, a local government council representing the youth in each locality. He is thrilled as he ventures into a new realm of advocacy on environmental sustainability and marine mammal conservation through his Project Lumba.
His Project:  The United Nations released a report in 2019 detailing how biodiversity loss is accelerating at an unprecedented rate. Despite being identified as one of the mega-diverse countries in the world, conservation for marine mammals in the southern seaboard of Mindanao has not been given the attention it deserves. Project Lumba (which is a Filipino word for "Dolphin" and a Cebuano term for "Race"), is born out of concerns to protect wildlife in a race against time. It will provide a 3-day awareness campaign and capacity-building training about marine mammals inhabiting the Sarangani Bay Protected Seascape. This project will target youth who are local residents of the nearby seascape, have a wealth of great ideas, and have unparalleled enthusiasm for community activities. Participants will gain an in-depth knowledge of the marine mammals of the Philippines, discussing their importance, conservation status, and research opportunities. They will also be trained on proper stranding response, medical management, and local structured assessment of dead or alive marine mammals. At the end of the training, the youth participants will be skilled responders for stranded marine mammals. They will also become adept at collecting stranding data and other valuable ecological information–and will become future environmental stewards.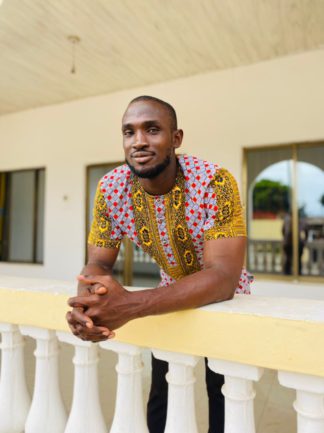 Albert Fiifil Haizel of Ghana wins for his "Second Chance Project", an initiative to equip High School and University leavers with technology skills.
Albert "Fiifil" Haizel is a 24-year-old former Greenheart Work and Travel participant.  He is from Agona Kwaynako in the Central Region of Ghana and holds a BSc. in Chemical Engineering. Fiifil is a lover of arts in any form and one day wants to travel the world–seeing as many places as possible while positively impacting the lives of the people in the places he visits. Fiifil's project is called "The Second Chance Project" and will increase computer literacy skills.
His Project:  The Second Chance Project partners with the National Institute of Information Technology of Ghana to equip High School and University "leavers" with technological skills to enable them to gain employment. Experts already in the industry will be sharing their knowledge and technology skill sets like C++ or Java computer programming and program tools like Word over a period of 3 months. This is designed to equip participants to acquire and increase computer literacy skills, and ultimately to mitigate the unemployment rate and the vices associated with it.
Congratulations to Kimbian and Fiifil!  We can't wait to see how your projects progress.
Got a project in mind?  Earn up to $1,000 for an opportunity to create, improve, or maintain a community-focused project abroad or at home.  Follow Greenheart on Facebook and Instagram to see when the next application window opens.
If you'd like to learn more about Greenheart's scholarships and grants programs, visit GreenheartClub.org.
Click here if you'd like to donate to help Greenheart fund the Global Impact Grant program.
Thank you!