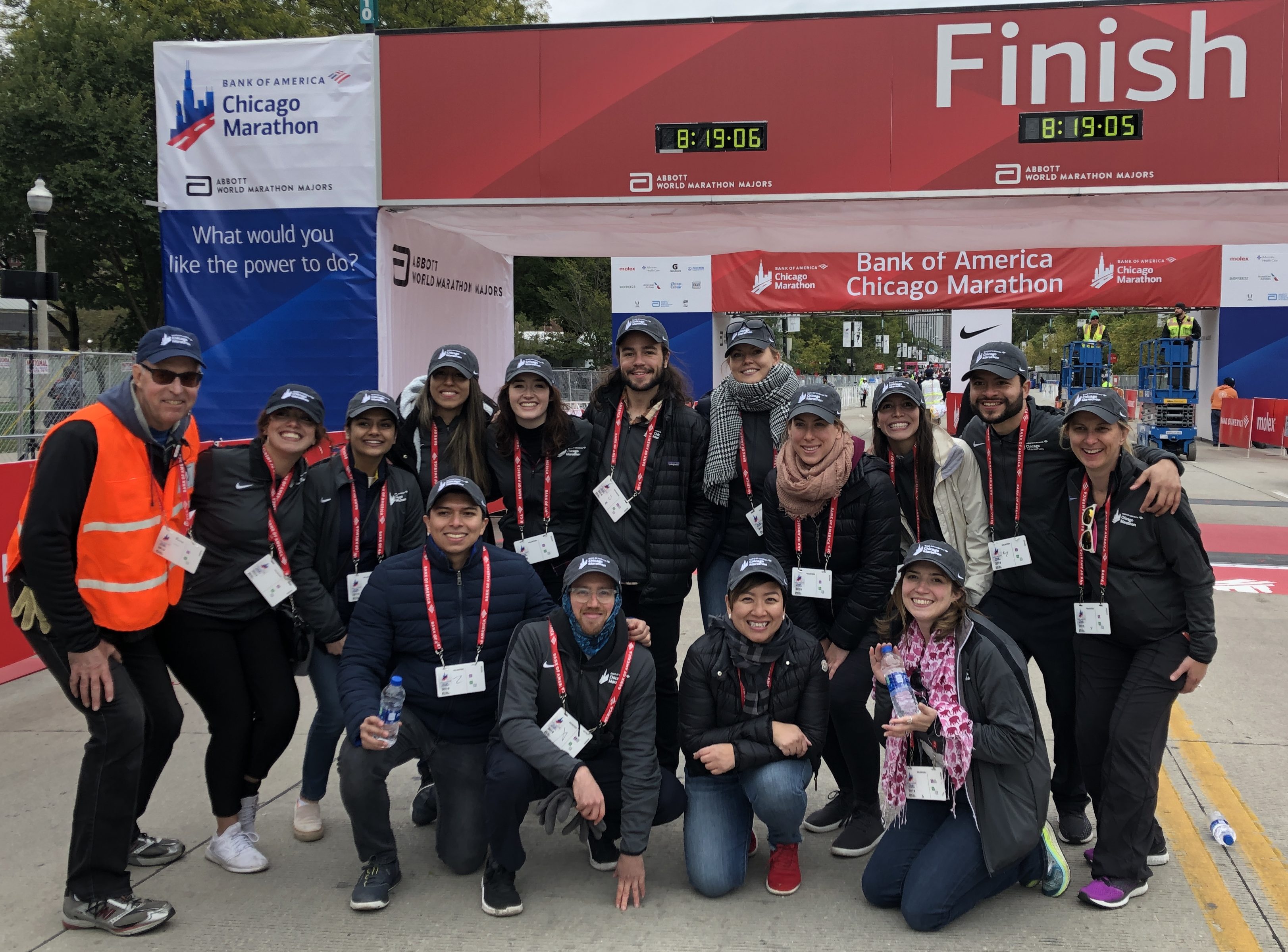 Greenheart staff are off to the Races! The annual Chicago Marathon takes place each fall and this year our Greenheart team was there to be the supportive cheerleaders throughout the race!
Just to give some stats, there were 45,956 participants who ran 26.2 miles throughout 29 neighborhoods in Chicago this year. The average time for these runners was 4:29:51 and we're proud to announce that Greenheart staff members gathered at the finish line to congratulate runners with warm smiles and a celebratory, well-earned water bottle!
Among those who volunteered were two of our very own Greenheart Travel staff members who spoke on behalf of their experience: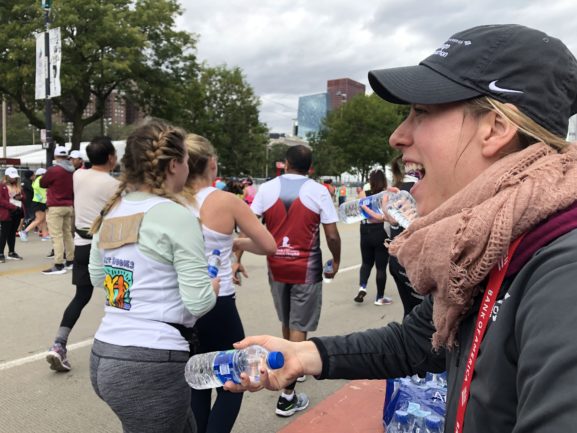 "It was a unique experience to be at the 2019 Chicago Marathon and watch thousands of people cross the finish line after months of preparation. I was struck by how many emotions I witnessed over the course of a few hours. We congratulated them and told them it was over – most of them had tears in their eyes, some people were shouting remarks about being relieved, and nearly everyone was beaming. While it was truly painful to pass out enough plastic water bottles to fill a warehouse, it was still a special moment of connection for Greenheart to be with the finishers at such a gratifying time in their experience. The volunteer supervisors were wonderful to work with and gave clear and helpful directions, and it was such a joy to spend a beautiful afternoon outside with my colleagues. I would say this was a big inspiration to run a marathon!"
– Allison Yates, Greenheart Travel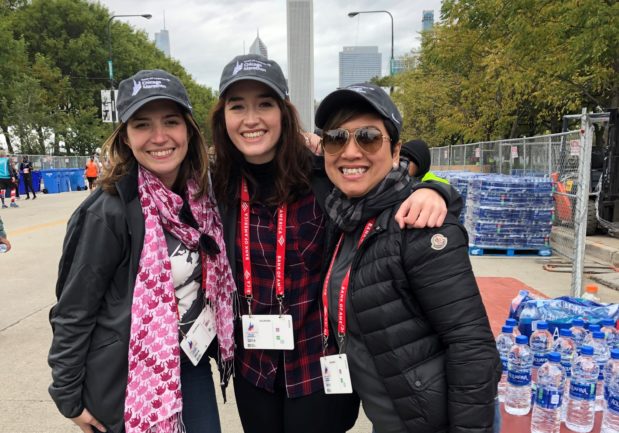 "The volunteering was a great time to laugh and shout alongside other Greenhearts as we all reveled in the emotional potency of it all. I walked away with such a profound impression and respect for all of those who were involved in that day. Huge amounts of resources, time, and energy were poured into the successful operation of this large-scale, community unifying day. Crazy stuff. Being surrounded by thousands of other human beings is incredibly humbling and inspiring, so get out there next year and experience the sensory overload! Productions like these are worth investing in."
– Connor Cargill, Greenheart Travel
After offering our congratulations to the final runner, Greenheart cut to the chase and stayed after to help clean up the area by taking down and putting away the railings and posters. The experience was overall a gratifying one for runners but also an empowering and inspiring day for our staff who were able to provide a service to their fellow Chicagoan's.
Greenheart purposefully seeks out volunteer opportunities that coordinate with our overall mission of connecting people and planet. Local events like these provide a great way for staff members to connect and be actively engaged in the local Chicago community.
We conclude the season with gratitude and motivation to get out and give back! We hope you will too.
What ways are you involved in your community? We'd love to know about it. Write your comments below!