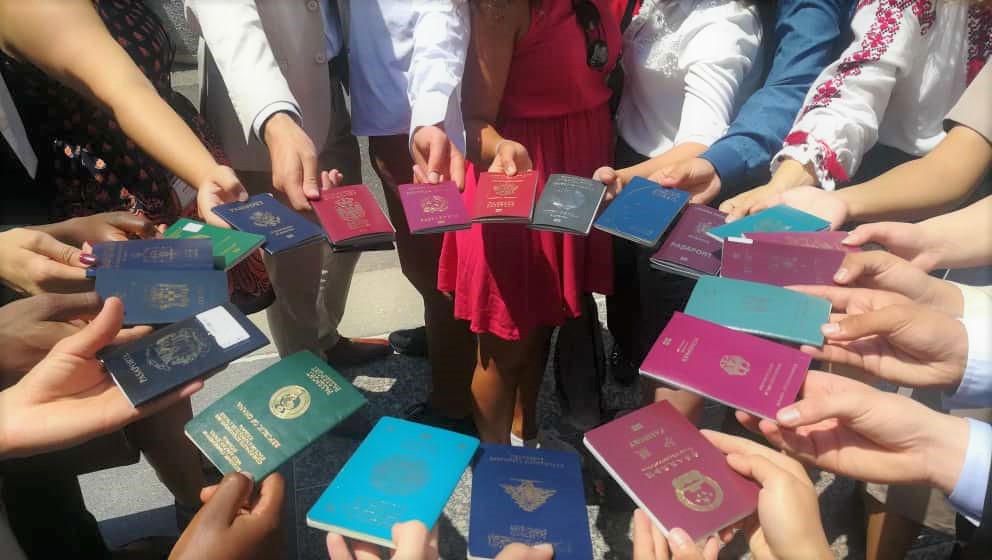 We understand that when applying to jobs, scholarships, universities, etc. it can be a bit overwhelming to remember every accomplishment and job you've ever held — especially in the realm of your cultural exchange experience.  What you should always consider is the importance of marketing yourself, creating your brand and owning up on how you'd like to look on paper — a key component to getting that job you've always wanted or that scholarship you've been eyeing.
If you're looking for some quick resume tips, get out your notebook — here's how to organize YOU, moving forward into your professional career. We've created a sample resume to base your skills and experiences off of, while providing some helpful tips and tricks as you continue to scroll along.
Check out this fresh resume look: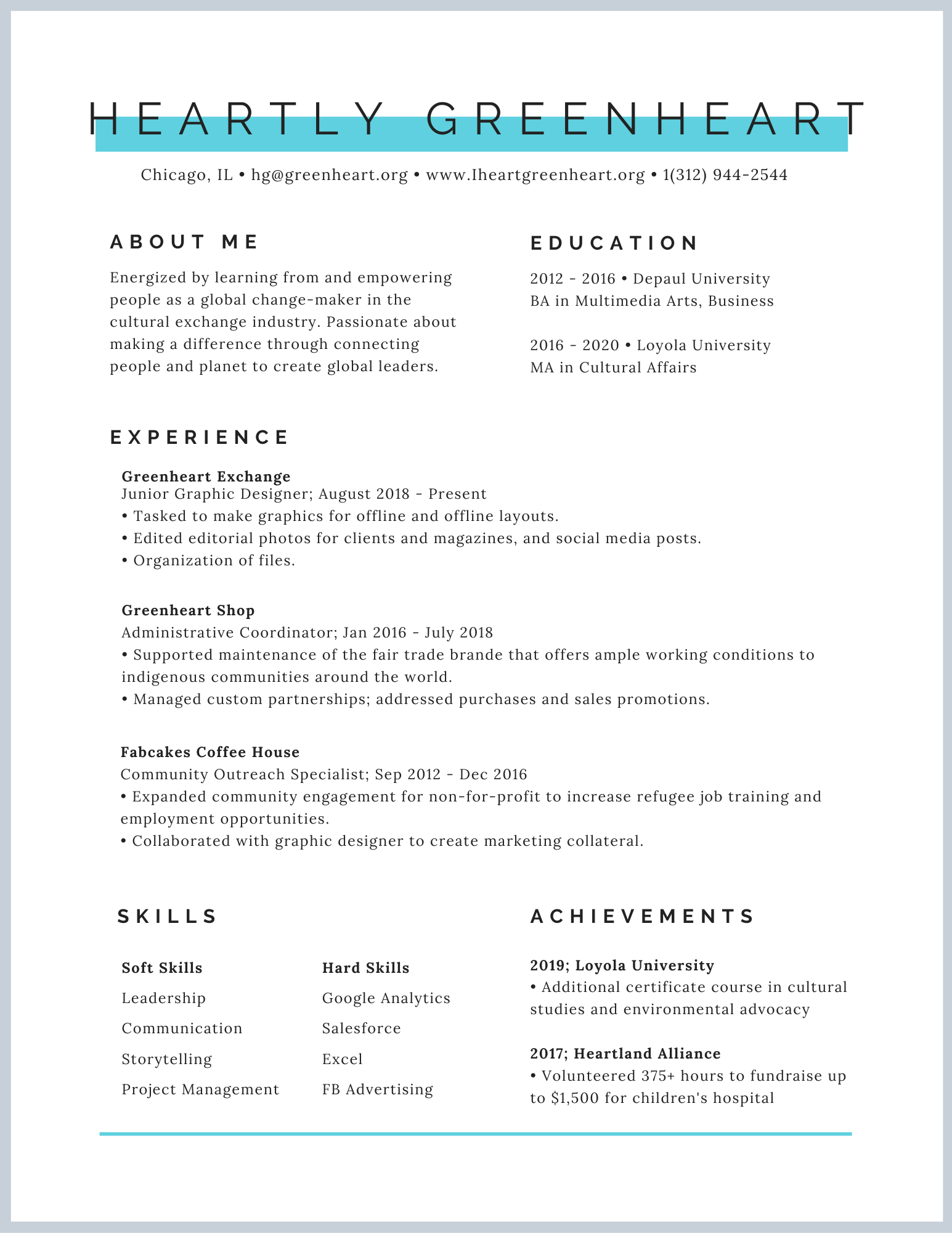 Tips & tricks when building your Resume:
Design Do's: Don't go overboard with intricately decorated templates. Look for sufficient white space, margins of at least .7 inches, and a font size no smaller than 11 pt.
Contact Tips: Shine light on where your recruiters, employers and seekers can reach you by including all of your contact information at the very top of your resume. Simple as that.
Flex Those Skills: Make it easy to spot your skills by including a short list of your key soft and hard skill sets up top.

Soft skills: Team leadership, project management, storytelling, communication
Hard skills: Google analytics, Excel, Salesforce, Facebook Advertising.

Make sure your highlighted skills outline why you're a good fit for the job — pull some key words from the job description if you're struggling to think of a few.

A World of Experience: This section should include each company you've worked for, your title, the dates you worked there, and several bullet points that describe your key accomplishments and responsibilities.
The Flipside: Don't be afraid to include positions that aren't directly related to the one you're applying for, especially if you have limited work experience. You can still use it to demonstrate the skills and qualities you want highlighted.
Badges, Degrees, Grades, oh my!: Don't forget to include those degrees or certifications if you have any. GPA is optional, but may be worth including if you've graduated recently with high marks (3.5 +).
The Cherry on top: Sprinkle on that extra serving of "Additional Experience" to your resume by including clubs/organizations, volunteer experience, awards you've won, and even interesting hobbies or activities at the end.
Keep It Concise: Limit your resume to 1-2 pages at the most.
Additional Questions to Ask Yourself:
What makes me stand out from the crowd?
What unique opportunities have I been apart of?
What are some of my greatest accomplishments?
How can I tailor my experiences to the job I'm applying to?
What are my greatest strengths/skills?
What am I passionate about?
—
We hope some of these steps will be used as helpful reminders when curating your own content for your resume.
Looking for a shortcut to some of our program applications? Be sure to visit the Greenheart Club to find additional professional resources and scholarships & grant applications.
Happy applying!