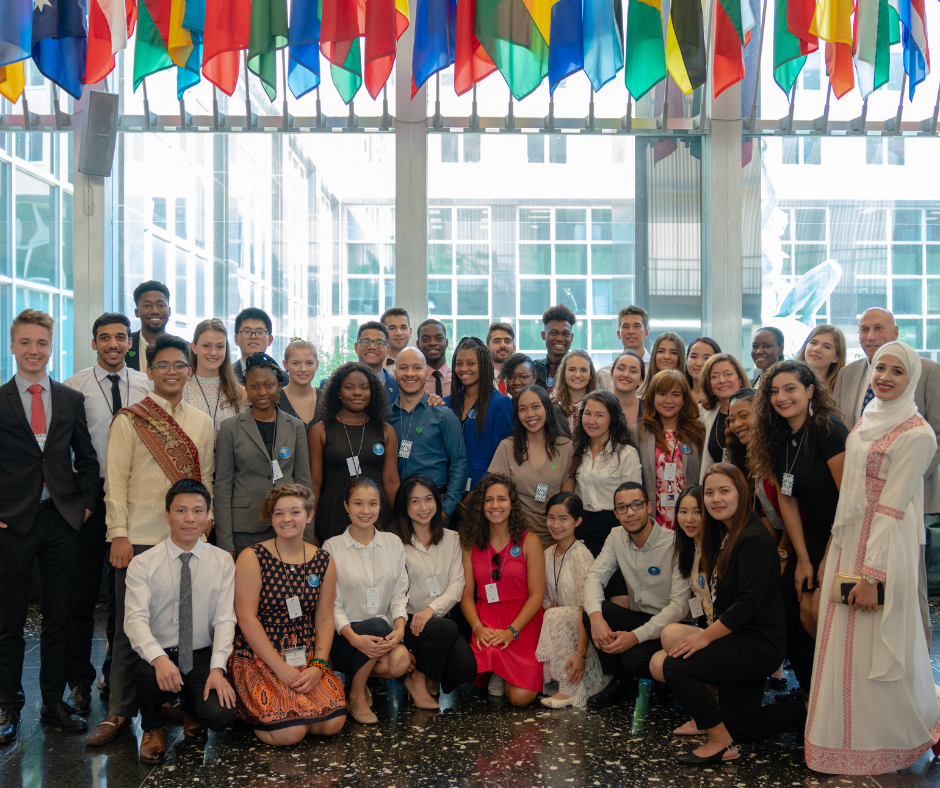 We're closing out the month of August with a recap of our greatest adventure yet – our 6th annual Greenheart Global Leaders Conference in Washington D.C! This year we celebrate the success of our 2019 conference, bringing 40 global change-makers from 23 different countries directly to our nation's capital.
This action-oriented community of Greenheart alumni spend an entire week learning how to be advocates for cultural exchange and community development through mission-driven business, social justice, and sustainability workshops culminated in advocacy visits to the U.S. Department of State, Congress, and international embassies.

As a quick refresher, GGLC is the fourth stop along the 5-tier program of the Greenheart Odyssey, our award-winning scholarship program that grants local Chicago and international youth the opportunity to advance in their skills in service learning and global leadership. The core programs include Camp Greenheart, Jr. GGLC, Quest, GGLC, and the Alumni Council. These initiatives support and empower every participant to discover their leadership potential and develop a stronger network of change-makers from across the world.
Our Odyssey initiatives are what set Greenheart apart from any other cultural exchange network and we're thrilled to share just how impactful our programs are in building the next generation of global leaders.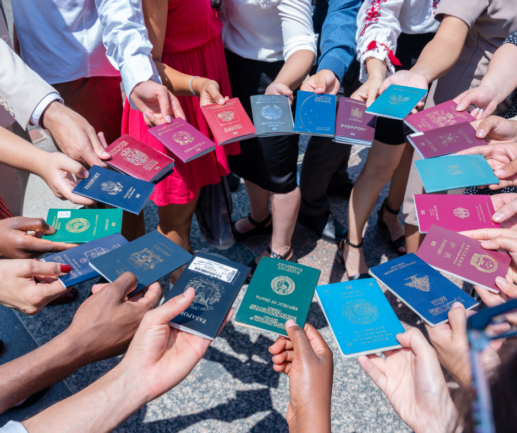 So let's hear what our GGLC participants had to say:  
What was your biggest takeaway from GGLC?
"Love and acceptance. I feel loved and started to love each participant no matter if they are either Atheist or Christian or Muslim, either they are black or white or brown. I love who they are and accept who they are just as I am loved and accepted." – Qingqing Xie, China, Work & Travel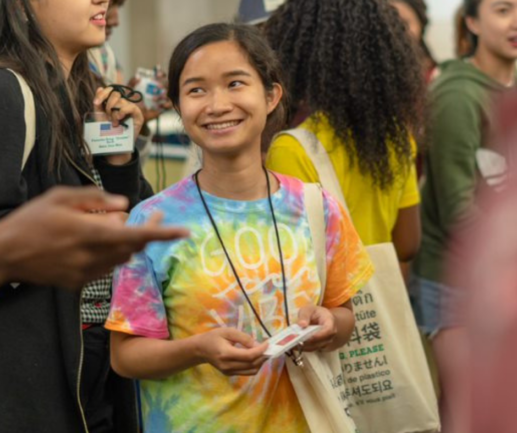 "This conference empowered me to take further action on current problems in my community and that I should not wait for the perfect moment since that moment will never come, and that I have to contribute now. It taught me that each of our stories matter and that one individual, with enough dedication and will, can make an impact that is strong enough to become a movement for some helpful cause." – Luka Pejic, Serbia, High School Programs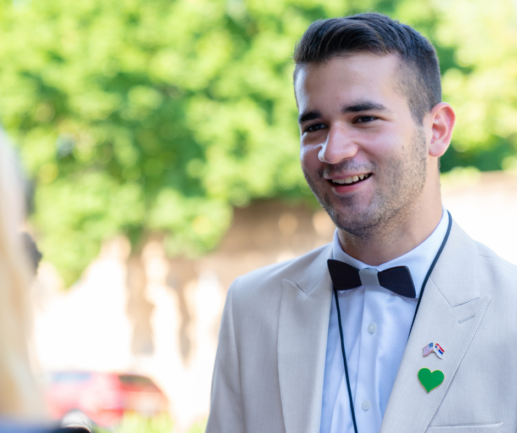 "This week lifted my spirits about the current state our world is in. While there may be lots of troubles, hate, pollution, and ignorance, I'm confident in the fact that our world is not a lost cause. Each of my fellow leaders are a positive light in theirhome and host communities. We are the connections that bring the world together. To learn from another. Respect one another. And love each other." – Emmy Scott, USA, Greenheart Travel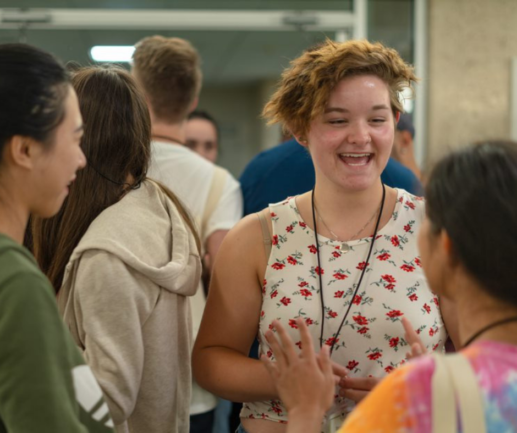 "Hope. I saw the young power of the world." – Qiqi Wang, China, Work & Travel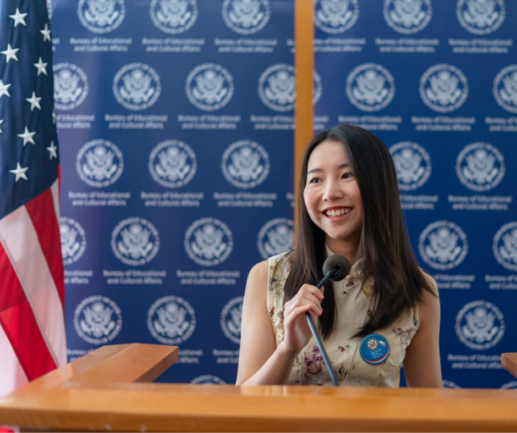 Navigating throughout the U.S. capital alongside leaders from around the world offered a culturally-immersive opportunity for all.  We were able to get involved in the community and feel empowered throughout the various site visits and volunteer/advocacy workshops – check out our action-packed agenda!
 GGLC activities included: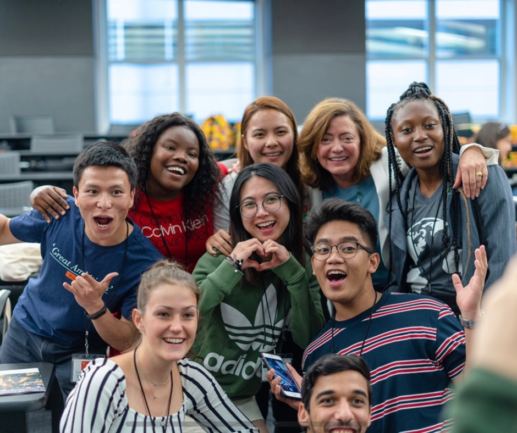 These programs are changing scholars' lives:  
❤ 96% of scholars think of themselves as global citizens- an 8% increase after attending GGLC.
❤ 98% now say that they have a network of supportive people from around the world- a 20% increase after attending GGLC.
❤ 96% of scholars now feel comfortable advocating for cultural exchange.
❤ 96% of scholars feel compelled to challenge and break stereotypes
❤ 96% feel empowered to engage in peaceful changemaking
Opportunities like GGLC are fully funded by our personal network of generous donors and we couldn't be more grateful for their support – our participants would have to agree! Here's what they had to say: 
"Honestly I don't know where to start in saying thank you so I'll say it in German: Dankeschön, and Spanish: gracias por todo, and in Jamaican: tonks!! If someone told me 5 days ago that I would have been balling my eyes out because of leaving people I just met 5 days ago I would say they were crazy, but no! I'm the crazy one for not believing in the human ability to create lifelong bonds and friendships. So thank you." – Ackeem Haynes, Jamaica, Work & Travel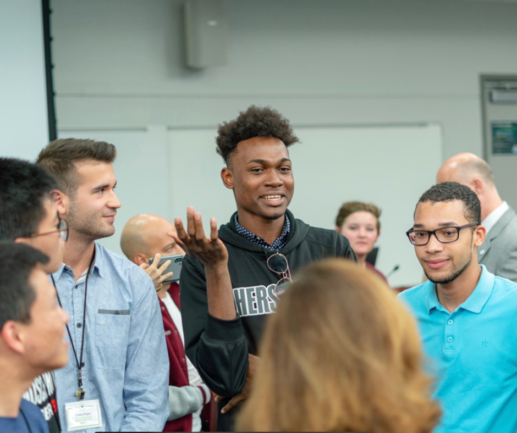 "I truly appreciate your support in making GGLC possible. This is not only a conference but an opportunity for skilled young leaders to share their stories and inspire each other to take action in their communities all over the world. By believing in us, you inspire us to believe in ourselves… I will be forever grateful and I commit myself to continue volunteering and fighting for a better world." – Gabriel Franchi, Brazil, High School Programs
"What is more noble that impacting someone's life? 40 individuals from 23 countries just had a life changing experience because of your noble deed. We received something of value. What you do matters. Thank you." – Lilia Desembrana, Philippines, TeachUSA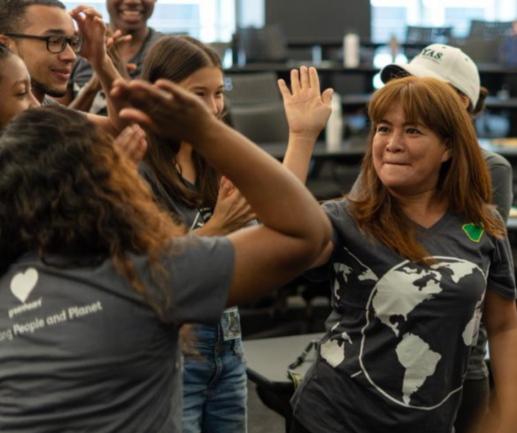 "Thank you from the deepest of my heart, you make the world a better place by believing in us, the younger generation. During this conference I made a journey into myself. I have discovered things I did not know, now I feel more eager to give back to this world and motivate others to follow my example."  – Alina Caraman, Moldova, High School Programs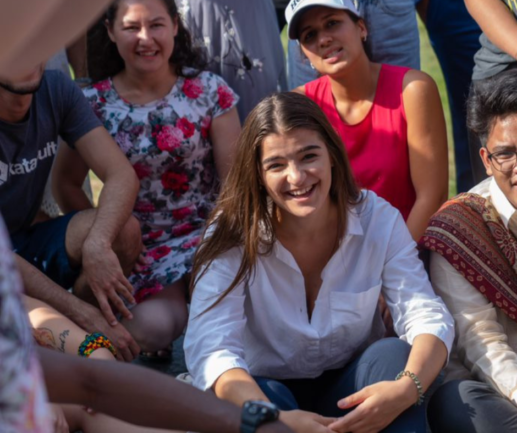 How can YOU experience more GGLC feel-goods? 
Simply make a heart-felt donation to directly contribute to GGLC and the 2020 Odyssey to ensure these impactful programs continue to change the world.
Visit our GGLC Facebook album to see all the best shots of our week in Washington D.C.
Lastly, be sure to keep up with all of our Odyssey adventures this summer by following Greenheart International on Facebook and Instagram!