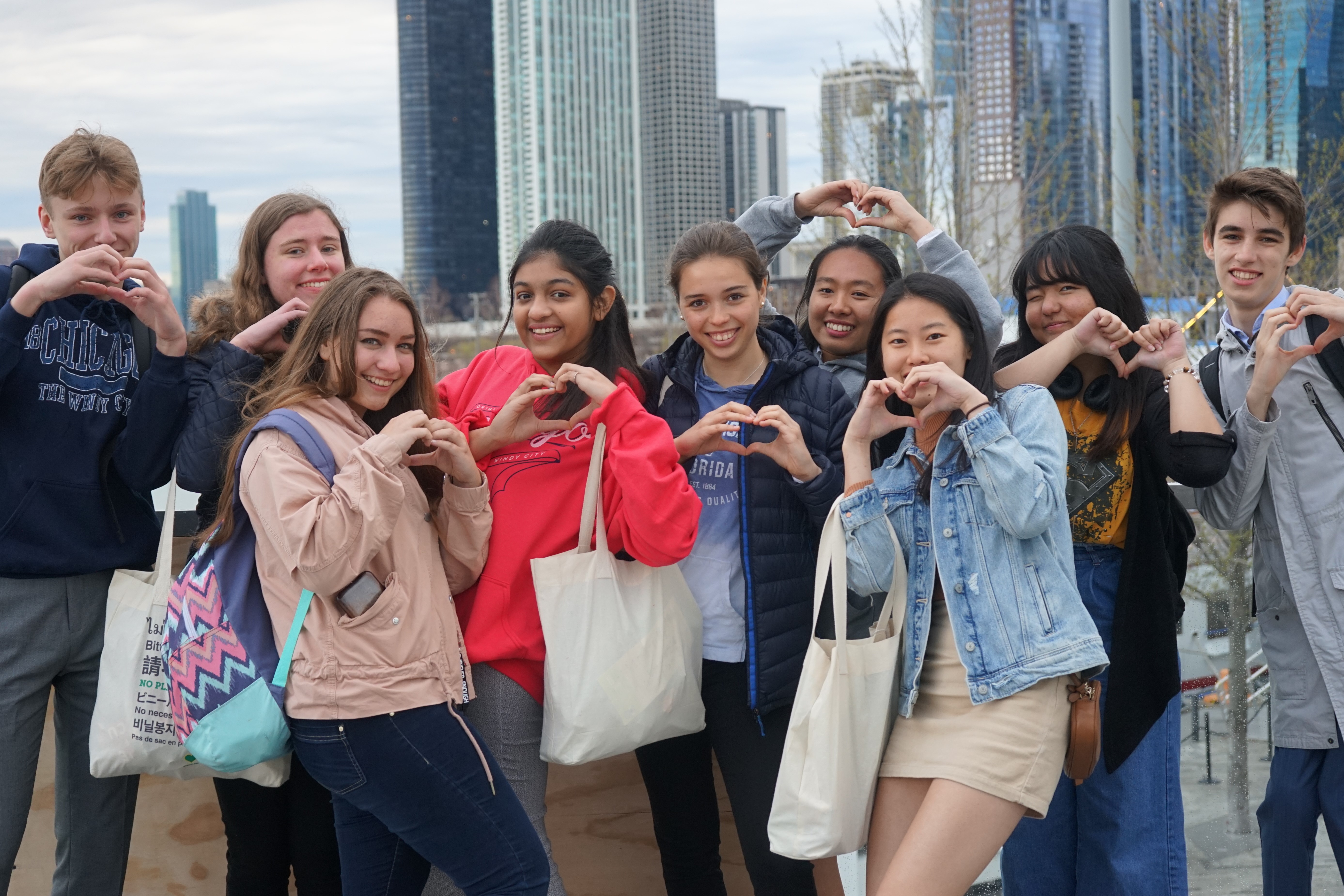 The cultural exchange industry is facing unprecedented challenges with most of its programming at a standstill, and a lack of clarity as to when we will be able to definitively resume anything resembling normal business operations again.   
And yet, despite these concerns, the Greenheart staff and community members have been on the front lines each day, assisting our participants, our overseas partners, and our hosts to navigate the impossibly difficult decisions that all of us are being forced to make.   
There is a spirit of camaraderie and cooperation that shines in so many people right now.  In collaboration with our staff, host families, local coordinators, international partners, and community members around the world, our community has assisted in daunting tasks in this unprecedented situation. Our community has gone above and beyond by driving long distances and at late hours in order to make sure that flights are made, reassuring natural parents back home, and countless other tasks.
In many other ways, there are tremendous efforts being made to assist in the return of participants to their home counties with significant efforts between foreign governments and the U.S. embassies in their countries to coordinate flights and enable passengers to cross borders. We are also seeing unprecedented collaboration between sponsor organizations in the community with an increased willingness to share best practices and to help influence obtaining much-needed support and guidelines from the Department of State. 
Because of this steadfast commitment,  thousands of young people have been reunited safely with their families and have felt supported and cared for whether in leaving their programs or in some cases, continuing to participate in them.  
All these endeavors give us great hope and remind us of the generosity and open-heartedness of those who serve in the field of cultural exchange. With the world united by a common cause in a way that has never occurred in history, we are reminded of the increasing need for mutual understanding and cooperation between people and nations around the world.  
Our work has never been more necessary, and it has never been more urgent to fulfill our mission of Connecting People and Planet through the creation of global leaders, like yourselves.  
We are in this together and will continue to strive to ensure that our good work prevails in a world that so needs it. Thank you for who you are and each of your contributions to the greater good.  
Laura Rose, CEO