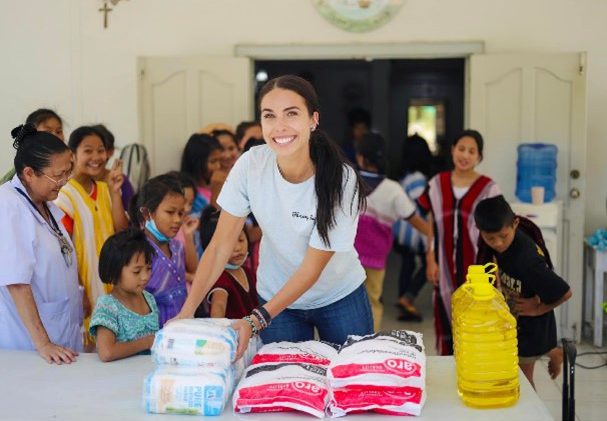 Greenheart believes in connecting people and planet through fair trade, personal development, environmentalism, and volunteerism.  Our cultural exchange programs help create global leaders by building mutual understanding and fostering diplomacy. And Greenheart encourages our alumni to give back to their communities through our Global Impact Grant.
A Greenheart Global Impact Grant is a financial award of up to $1,000 given to exemplary members of the Greenheart community. It provides current participants and alumni with the opportunity to create, improve, or maintain a community-focused project abroad or at home. As the Greenheart alumni network continues to expand, more and more of our participants are working towards an environmentally sustainable, socially just, and peaceful world.
Congratulations to our May 2022 Awardees:  Samuel Takyi-Elkannah from Ghana and Shannon Villanueva from the USA.
Samuel Takyi-Elkannah, a former Work and Travel participant in 2012 and a Greenheart Global Leadership Conference attendee, plans to "Raise Heroes out of Zeroes" in Ghana.
Samuel attended the University of Ghana where he majored in Archaeology and Heritage Studies with Linguistics. In Ghana, there is a mandatory national service period following college, and Samuel was a teaching assistant in 2015 and then volunteered with a youth club at a sports/conference arena. He's worked in telecommunications and recently completed his masters in Engineering and Management at Coventry University UK.  
HIS PROJECT:  "Raising Heroes out of Zeroes" will create an enabling environment for kids to realize their full potential and will unleash this potential through literacy and skill development. Samuel is working with a major stakeholder known for helping children identify and overcome their learning disabilities and for integrating them back into school and society. "There is this notion that education is not meant for everyone, that taking some kids to school is just a waste of resources. Everyone has the right to education and basic literacy is part of this project's core objective. Football is a way to engage. Football has the power to unite people from all walks of life globally. It has the ability to capture the attention of a large number of people. Our goal is to organize a football gala competition where Scouts from Football Academies will be invited. We will form partnerships with these football academies to enroll talents in their schools, to develop their abilities by equipping them with requisite tools to learn the dynamics of the game, and have most of them back into mainstream education, and integrated back to their families and communities. Some of these children may grow to become professionals in sports. In signing contracts and other related engagements, basic literacy is very important–therefore the need for skill development and literacy to go hand in hand."
Read Samuel's summary of his project here.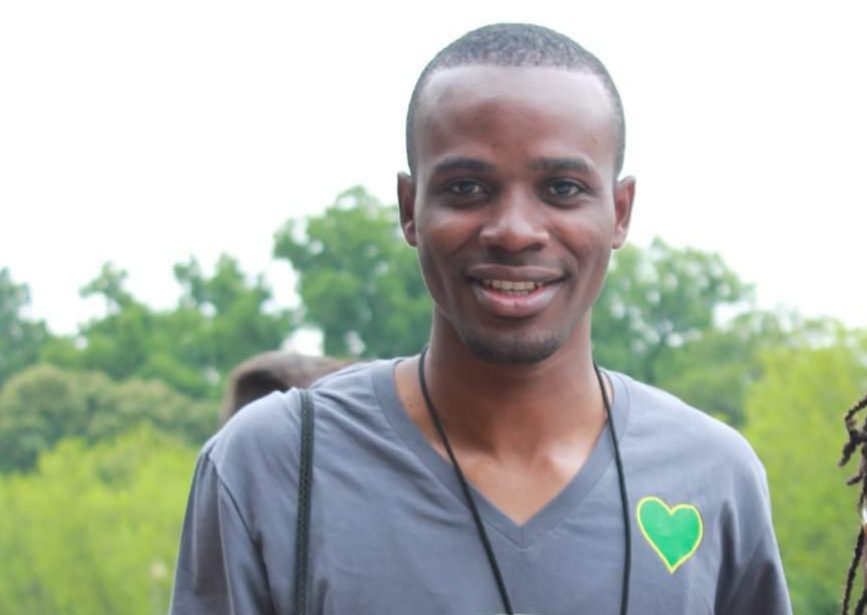 Shannon Villanueva wins for her Project Children of Tomorrow in Thailand, which will engage children at an orphanage with games, art, sports, life skills, and health and language education.
Shannon is from Texas and California, but is currently Teaching Abroad in Thailand with Greenheart Travel. "Yes, I am that crazy person that picked up and moved across the world in the middle of a pandemic… BUT! It was one of my best decisions I have ever made. What sets my soul on fire is immersing myself headfirst into new cultures and ways of life, eating good food, meeting eclectic people, traveling, being physically active, and serving my local community. Luckily, I'm fortunate enough to do all that here in Thailand! I came to Thailand in hopes of assisting kids in learning and sharpening their English skills.  but I also came with a heart ready to serve the less fortunate in my newfound community; I have been insanely and unbelievably blessed my whole life, so the least I can do is try my best to help those around me. I am so excited to use the Greenheart Impact Grant to make a difference!"
HER PROJECT:  Project Children of Tomorrow is a multi-faceted program at an orphanage located in Suan Phueng in western Thailand. The children will participate in a "summer camp" style program with games, art, sports, life skills, and education to equip the children to be educated, healthy, community-minded, and well-rounded world citizens. Shannon's desire is to help the kids enhance their English, learn life skills for everyday life now and in the future, practice fun and intriguing ways to be physically active and make healthy choices, and express themselves through art. Orphanages are typically under-resourced, so many of these children have huge odds stacked against them. This program equips kids with tangible and intangible tools to enrich their own lives and the lives of the surrounding community.
Read more about Shannon's project here.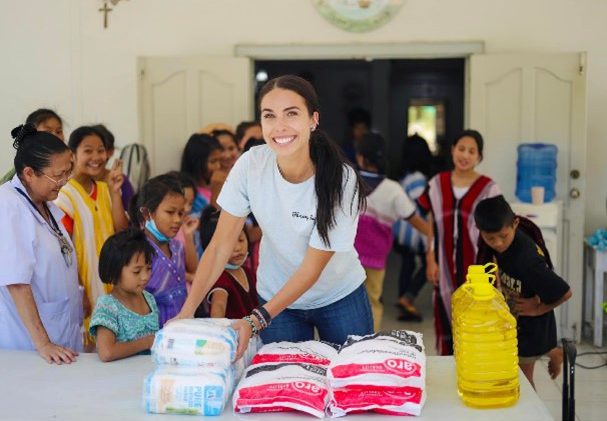 Got a project in mind?  Earn up to $1,000 for an opportunity to create, improve, or maintain a community-focused project abroad or at home.  Follow Greenheart on Facebook and Instagram to see when the next application window opens.
Look back at our December 2021 Global Impact Grant Winners.
Donate to Greenheart to fund future Global Impact Grants and Scholarships.