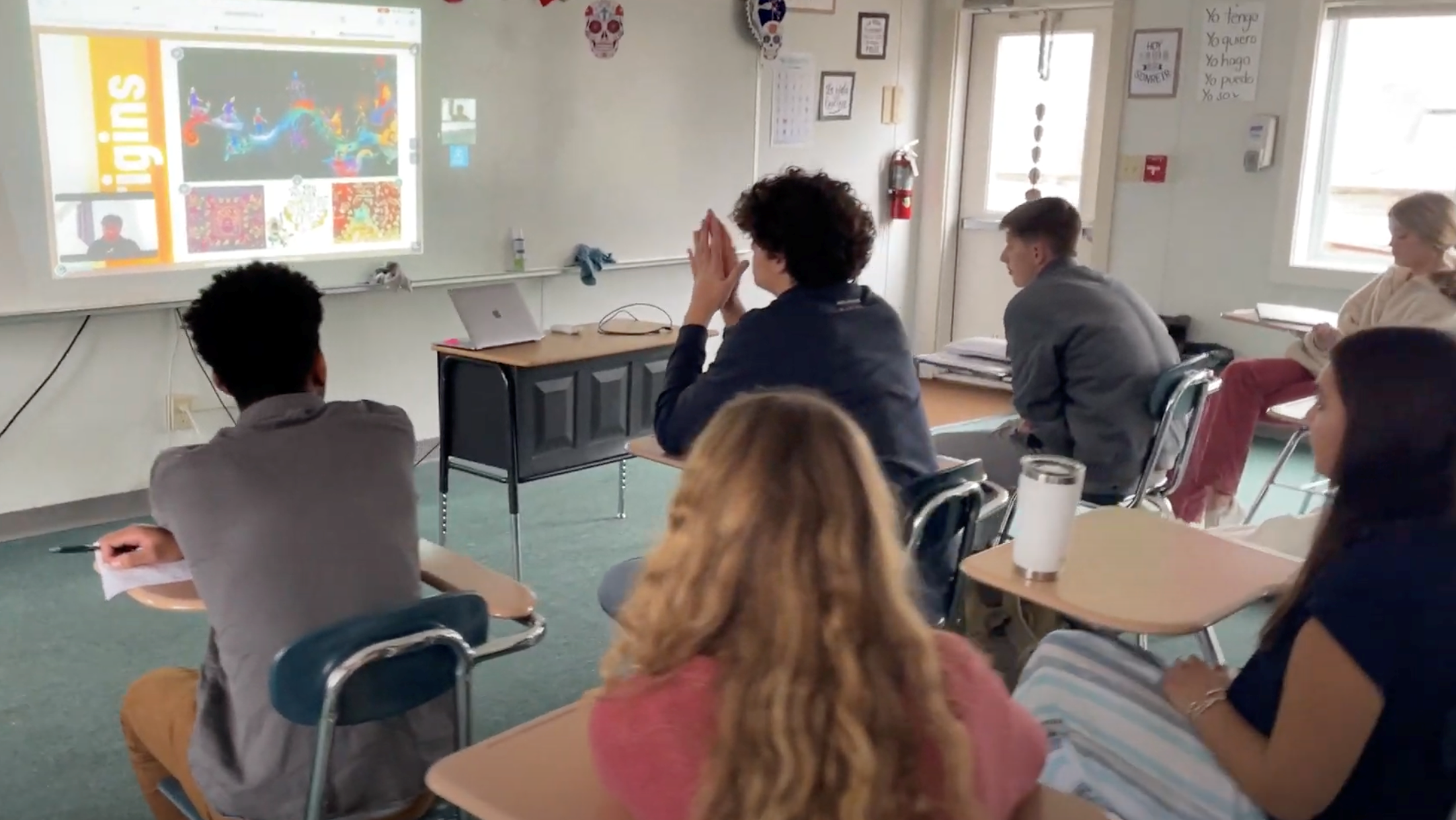 The Teach USA program connects enthusiastic, highly-qualified international teachers with U.S. primary and secondary schools to promote cultural understanding and public diplomacy. Teachers from all around the world share their knowledge and experience in U.S. host schools. In this blog post, Ianna Garcia, shared her experience deciding to do the TeachUSA program and the success she has had in her American classroom – connecting with her former Mexican students. 
My name is Ianna, I have been a preschool  teacher for 14 years in Mexico teaching ESL and became a technology integration coach for elementary for 2 years ago. However, I always wanted to teach in USA where I would have the opportunity to teach my own language, share about my culture, traditions and connect students from the two countries.
When I first heard about TeachUSA, I loved the program because it gave me the opportunity to do that. I went for the self-placement program, so I started to look for schools that needed a Spanish teacher and found one in the city I wanted. Then I begin the process to get approved myself and the school approved into the program.
I have been teaching in the USA since September 2022 and I have been loving this opportunity to teach Spanish and connect students to learn from each other.
I have begun connecting students from ENGIN school in Guadalajara, Jalisco, México to students at CCA in Cape Cod MA; creating connections and learning about other cultures while reinforcing the learning of a second language.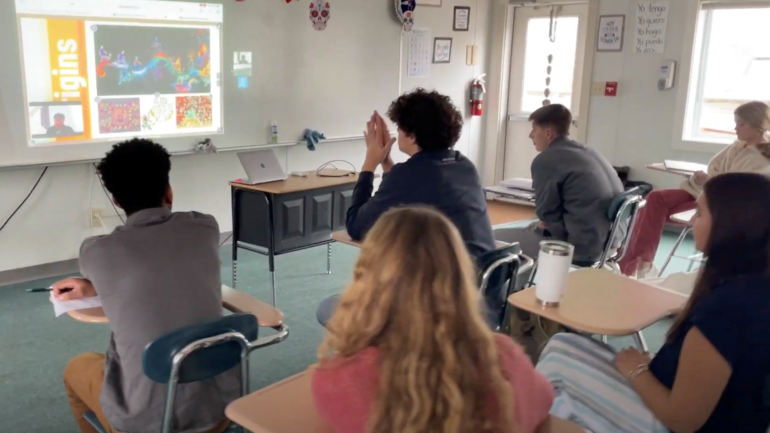 On November 1st, 2022, students from Guadalajara, Jalisco, México, taught through video conference about México's famous celebration "Día de los muertos" or "Day of the dead", to my American students. They talked about the history, traditions, and food, and showed their "altar" to explain what each object meant.
Then on November 22th, and connecting with International Education week, CCA students planned their own presentation for the ENGIN students, sharing November's big celebration in the United States, "Thanksgiving" (Día de acción de gracias). They created a presentation about the history, meaning, symbols and traditions and shared a little bit about what each student does at home with their families to show specific traditions in their own homes.
In the end students in México and USA have been reinforcing the use of a second language while learning from each other's cultures and traditions from other students that are part of this and really know them, creating an amazing learning experience for both of them.
Thank you Ianna for sharing your story – we need more teachers like you in our American classrooms! If you want to hear more from Ianna, read her National Teacher's Day post. National Teacher's Day post. 
If your school is interested in hosting an international teacher, visit GreenheartExchange.org to learn more and apply.
Applications are now for international teachers who wish to teach in the USA.